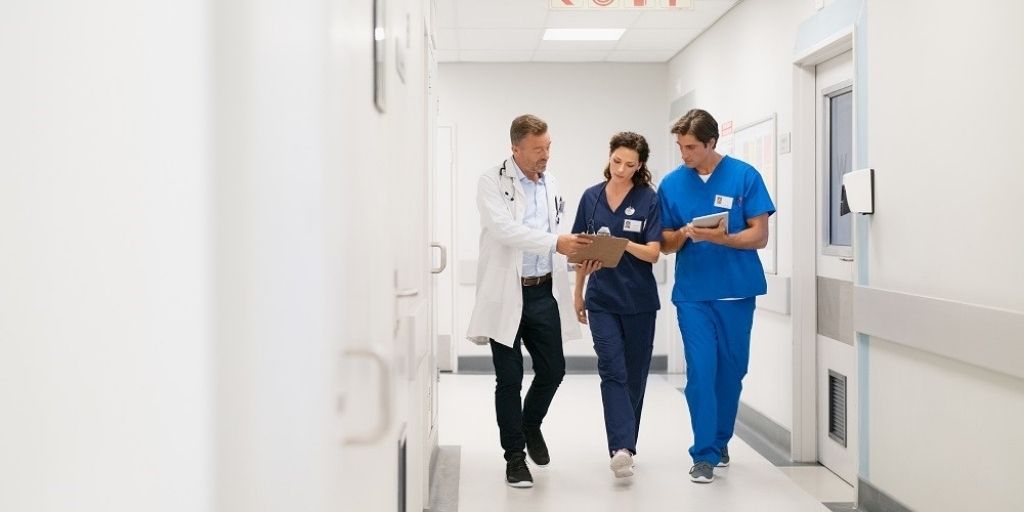 The questions related to the introduction of virtual wards, and the role of Integrated Care Systems in developing them, are slowly being answered. The puzzle is becoming a picture, piece by piece.
What is being developed has been made clear; NHS England's expectation is for each ICS to develop virtual wards at a minimum for acute respiratory infection and frailty pathways when embarking on their virtual ward journeys.
Why ICSs need to display ambition has also been determined; they must be prepared to meet NHS England's targets in implementing virtual wards, with the expectation of delivering up to 24,000 virtual ward beds by December 2023.
The framework for how ICSs will achieve this, when Integrated Care Boards take their first steps throughout 2022 and beyond, has been set out in recently published NHSE guidance.
Enablers for success: virtual wards including hospital at home draws together the strategic and financial decisions that ICS leads will need to consider, both on planning and implementing their virtual ward offering at scale.
Condensing the document down to a sentence though, the message is clear: the ability of ICSs to highlight cross-sector working will be the biggest determinant of their virtual ward success.
NHS England providing ICS leads with key decision-making considerations is welcomed, however, developing an appropriate model of care will be crucial. How will cross-sector working look in practice? What will the relationship look like between different care services?
Cross-sector working
Illustrating this way of working can be demonstrated through the context of frailty patients. The aim of virtual wards is to support the emotive and medically prudent view of swiftly and safely discharging a frailty patient from hospital when safe to do so, or preventing their unnecessary admission in the first place and being stuck in hospital.
Last week, Spirit Health launched a frailty virtual ward pathway in partnership with an integrated care system in the north east, which demonstrates a blueprint of the practice in action. The virtual wards are staffed by complex care nurses in the community, with primary and secondary care services each working closely within the ICS to develop patient pathways.
Where a patient at risk in the community is identified, they can 'step up' the patient into a virtual ward. Equally, a frailty patient who is ready to be safely discharged, can be stepped down and be monitored in a virtual ward.
Workforce challenges
There is no denying that current workforce challenges are contributing to low levels of motivation within the NHS, and equally patient dissatisfaction that has recently been laid bare.
It is important to recognise challenges clinicians are likely to encounter with virtual wards. Firstly, surrounding the mixed economy of patients with conditions. If we were to take the NHSE's target of 40-50 virtual ward beds per 100,000 of the population, 10 beds could be occupied by COPD (Chronic Obstructive Pulmonary Disease) patients, 10 by heart failure patients, another 10 by frailty patients.
Any cross-sector working will need to be sensitive to the challenges they face and provide a clear understanding of which team is looking after a given patient and what the pinch points are.
Challenges around workforce places a magnifying glass both on the capacity and need, and it is important the supportive role of virtual wards is made clear. Despite the NHSE guidance released this week, ICSs still have significant workforce planning to undertake, along with upskilling staff and the overarching goals of encouraging adoption, and ensuring virtual wards can be manned 24 hours a day, 7 days a week.
This shows the all-important relationship between implementing the technology and providing clinical teams with the support they need to maximise its capabilities. This was evident in several of the recent deployments Spirit have worked on, where providers chose to utilise our Clinical Monitoring Team. When we launched a virtual ward service across North West Anglia NHS Foundation Trust in February 2022, patients in the virtual ward were able to be monitored seven days a week, with Spirit's in-house clinical team supporting with an interim weekend monitoring service to ensure continuity of patient care.
Many of us can share a story of a relative's unnecessary admission to, or lengthy stay in, hospital and the adverse impact it had on their health outcomes. NHS England has set out the very powerful point on ICSs agreeing integrated care models that engages health and social care teams to effectively support people to be monitored and cared for in their own homes.
With the pieces of the puzzle still being developed for ICSs, it is important we are all clear on how cross-sector working looks in practice and how it can help ISCs, clinicians and patients collectively pass that first big test.
By: Dr Noel O'Kelly, Clinical Director, Spirit Health