0
18th February 2022 9:22 am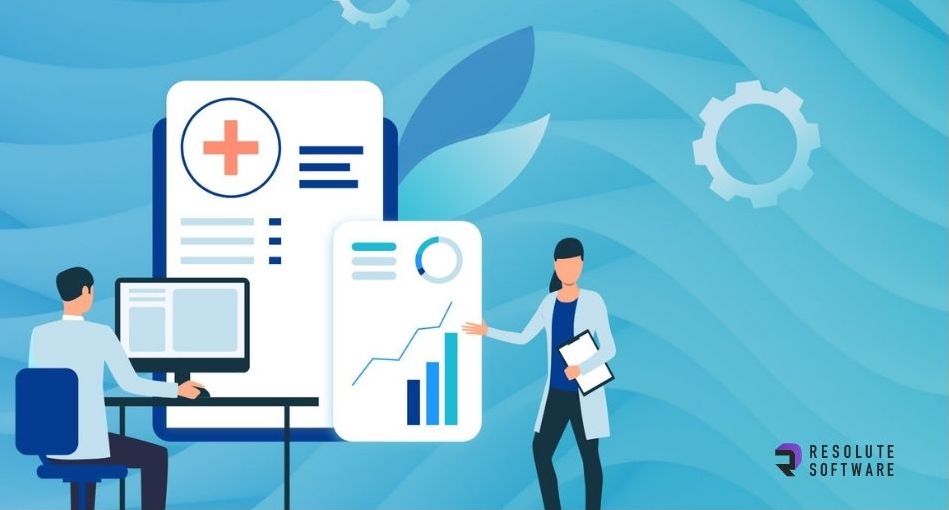 Modernisation in healthcare has been incremental over the preceding years and frequently haphazard rather than part of an integrated, deliberate, and ongoing effort. That said, an event of the magnitude of the ongoing global pandemic has rapidly reshaped the meaning of modernisation and the immediate need for digital solutions1 for healthcare providers.
Recent interviews2 of industry experts have highlighted those attitudes among businesses, service providers, and end-users in healthcare are now shifting. This change has prompted developers of healthcare ecosystems to revisit their plans and reassess the need to build more integrated, functional, and convenient systems for users. Now, as the limits of healthcare are pushed, the time seems ripe for a more concerted effort to modernize and set a new tone in digital healthcare.
When is the best time to start thinking about digitalization and what you should consider? 
Healthcare is one of the main frontiers where digital transformation is steadily changing the landscape. It is no surprise that the immediate need to develop digital healthcare solutions have increased significantly since the start of the COVID-19 pandemic. To ensure that they are keeping up with this need, organizations have to quickly act and look for solutions. These solutions are highly relevant to many businesses to answer the increased demand due to disruptions in more traditional healthcare channels. The pressure for digitalisation and modernisation of the conventional healthcare solutions the public and practitioners is putting on healthcare organisations is enormous. They need to act quickly and effectively to stay in the game and impeccably keep their reputation and relevancy among users.
Healthcare digital transformation is now happening with urgency and immediate call to action, but what are the main pain points of healthcare application users, and how to solve them? Keep reading to find out.
Convenience 
Until recently, healthcare systems were primarily designed as offline desktop versions. As a result, users were limited to specific devices and locations and could not freely share and access data in real-time. All this had a strong deterring effect on end-user efficiency and productivity. With healthcare applications, end-users will likely have different means of access in terms of platforms and devices. Having the chance to access the important and needed information from any location at any time of the hour is highly crucial to end-users.
Error-free and simplified experience
In the context of healthcare, to avoid any potential serious consequences, errors on both the development side and on the end-user one due to misunderstanding or UI complexity must be accounted for and eliminated. Offering a simplified experience reduces the chances of errors and misuse and aligns with the concept of human-centred design. Therefore, during the application's design phase, the emphasis should be on easy-to-use navigation, comprehensive and intuitive UIs that aid user flows, and fast and easy access to information and materials.
Design for different IT aptitude
Designing a healthcare application requires a well-thought-out process on how systems will accommodate different user skill set levels and needs. While users of non-healthcare-related applications can typically be expected to develop their skills once they spend more time using the product, the same expectation should not guide healthcare's UX/UI design process. That's because some users will require more complex workflows at times, while others will always need effortless workflows that will not develop through time. The UX/UI design team's priority should be understanding the different needs and capabilities and creating a design that will enable all end-users to interact with the system with ease.
Global Health Organisation Launches A Modernised Mobile App in 10 Weeks with Resolute Software
The public is hungry for timely health-related information that is easy and convenient to access anytime, anywhere, particularly in the age of Covid-19. One global organisation specializing in distributing such information was looking to extend its reach by making it easier to access health-related digital content through a modernised mobile app. While the company's website serves a global audience and information is available in 6 languages, the site was not optimised for mobile devices, which was a problem. The organisation set out to create a modern mobile app, to make it easy and convenient for people to access essential information in their preferred language.
If you want to learn how we solved this problem for our client and created a mobile app with global importance, downloaded 500 000 times, read our full success story.
About Resolute Software
Resolute Software is the trusted partner for the digital modernisation of global healthcare organisations among which Fortune 100 companies.
If you want to dig deeper into modernizing UI/UX in healthcare applications, get our guide based on our experience working with major healthcare providers.
Resources:
1. https://www.gartner.com/en/publications/enhance-your-roadmap-for-modernizing-business-through-technology
2.https://www.mckinsey.com/industries/healthcare-systems-and-services/our-insights/digital-health-ecosystems-voices-of-key-healthcare-leaders