0
4th October 2021 8:00 am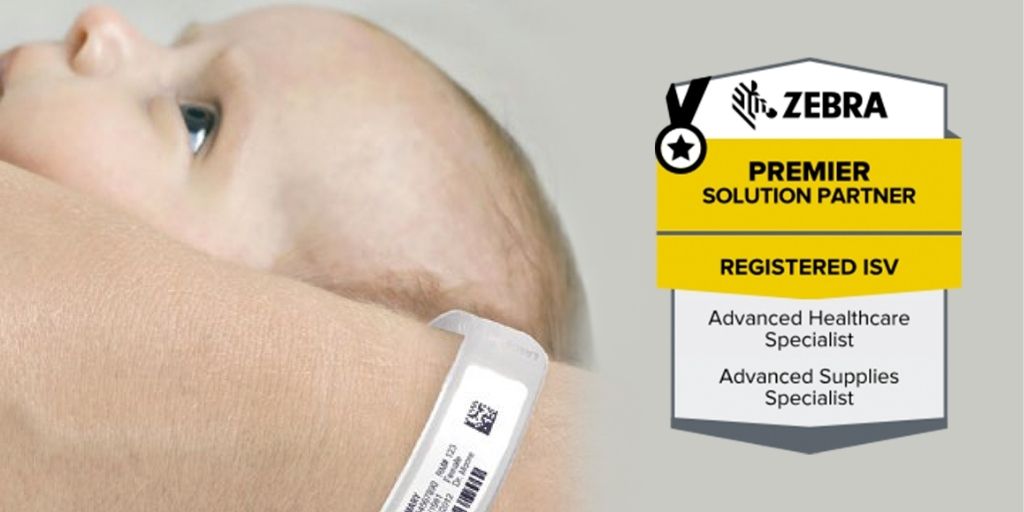 Dakota Integrated Solutions Ltd, a real-time data capture, printing, mobility and support solution specialist, today announced recognition from Zebra Technologies for supporting front-line workers during the pandemic. Zebra has awarded Dakota with a $5,000 charitable donation which will be contributed to Derian House Children's Hospice.
Dakota Integrated Solutions Ltd has a rich history in supplying fit-for-purpose technology solutions to over 200 NHS Trusts, due to its close working relationships with Framework Resellers and the NHS Supply Chain and specialises in a range of healthcare applications including bedside point of care, positive patient identification, track and trace, domiciliary care, asset tagging and inventory control.
When the 'stay at home' strategy was initiated in March 2020 in an attempt to try to reduce the effect of the pandemic on the nation's healthcare resources, Dakota realised that it had to act in order to help support the NHS in providing the best possible level of care to its patients whilst under extreme and unprecedented pressures.
Instead of insisting that all its office workers had to stay at home, Dakota brought in a skeleton staff in order to maintain its supply of wristbands to the NHS in their hour of need. Thanks to its onsite warehouse adjacent to its offices, Dakota was able to hold stock of a large amount of Zebra wristbands so that daily deliveries to NHS facilities all around the country could still take place. In total, Dakota has supplied in excess of 22 million wristbands to the NHS during the past 18 months.
In order to help keep up with demand, Dakota's Warehouse Manager, Brian Mulholland even postponed his retirement to help with the daily shipments. His efforts were recognised when Brian scooped a coveted 'Everyday Hero' award on the BBC News for his continued support of the NHS by helping to supply vital equipment during such challenging times.
Keith Hardy, Managing Director at Dakota, comments "We were determined to support the NHS in any way that we could during this extraordinary and unusual situation.  By bringing back a few members of the team as well as employing temporary staff in order to cope with the huge number of wristband deliveries and shipments, the team at Dakota was able to maintain its support of the NHS by processing all orders and continuing its wristband consignments when they were needed the most. Hospitals were becoming overwhelmed and we wanted to ensure hospital workers, staff and clinicians had everything they needed at all times in order to cope with the vast influx of patients. Shipments were leaving our warehouse on a daily basis and we made sure that there was always someone on hand to handle these – we never missed a day. I am extremely grateful that Brian agreed to postpone his retirement to assist with our efforts and I am immensely proud of how the staff here at Dakota pulled together in order to do their part to support the NHS."
Hardy continues, "We are thrilled to have received this award from Zebra in recognition of our efforts during the pandemic and I am delighted that our efforts have not only helped front-line workers, but the recognition of our hard work has also benefitted Derian House Children's Hospice, as they are a very deserving local charity and work so hard to make a difference to the children which they care for and their families."
Zebra Technologies is an innovator at the front line of business with solutions and partners that deliver a performance edge. In celebration of its 30th anniversary as a public company and the 5th anniversary of the award-winning Zebra® PartnerConnect program, Zebra invited its members to share their stories about how they are restoring front-line heroes. Dakota was one of six winners selected this month by a panel of judges.
"We are proud to recognize Dakota for its commitment to empowering front-line workers with technology to help them deliver a performance edge," said Rob Armstrong, Senior Vice President, Global Integrated Marketing and Channels for Zebra Technologies. "We also thank all those on the front line who are working hard to keep us healthy and secure."
To view the complete list of winners and their selected charities, visit the Zebra newsroom.