0
26th April 2021 12:00 pm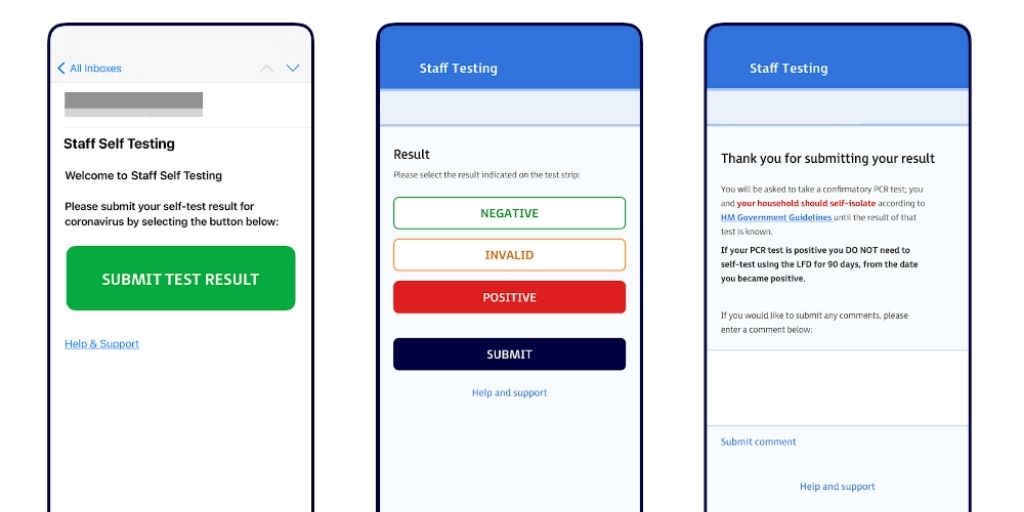 Barts Health NHS Trust is the latest NHS organisation to roll out Infinity Health's digital task management platform to record and report on staff self-testing results for COVID-19. The move brings the total number of patient-facing staff in NHS hospitals using Infinity to more than 37,000 – ~15% of those required to self-test.
Approximately 12,500 of Barts Health's 16,000 staff will use Infinity. The trust joins University Hospital Southampton NHS Foundation Trust, The Royal Wolverhampton NHS Trust, The Royal Marsden NHS Foundation Trust, and Stockport NHS Foundation Trust. Barts Health is also using Infinity for the additional purpose of registering and recording test kit distribution.
250,000 NHS staff across England are required by law to self-test and submit their results twice a week, and the decision to use Infinity makes test-results submission easier, quicker, and more secure for staff, and allows reporting to be automated. Reporting data – which is submitted to Public Health England (PHE) each day – can be split by categories including role type, department, ward, gender, and ethnicity, which supports trusts to identify outbreaks and understand trends in the infection.
Karen Green, Lateral Flow Testing Lead at Barts Health NHS Trust, said: "Our staff told us that they wanted a system to report their COVID-19 test results quickly. Using Infinity means they only needed to enter the date of test, test strip number and result – reducing the amount of repeated information and saving time and effort. Infinity ensures results are recorded accurately and makes data reporting simple and quick."
Elliott Engers, CEO at Infinity Health, said: "The NHS remains under huge pressure from the impact of COVID-19, and staff self-testing is key to infection control. This milestone is a testament to all the trusts that are working to ensure their staff can quickly and securely submit results, saving valuable time and maintaining data integrity and security. We've been impressed at how the NHS continues to adapt new reporting requirements, often at short notice, and are pleased that more and more are choosing Infinity to support them to fulfil their testing and reporting requirements."