0
15th December 2022 10:21 am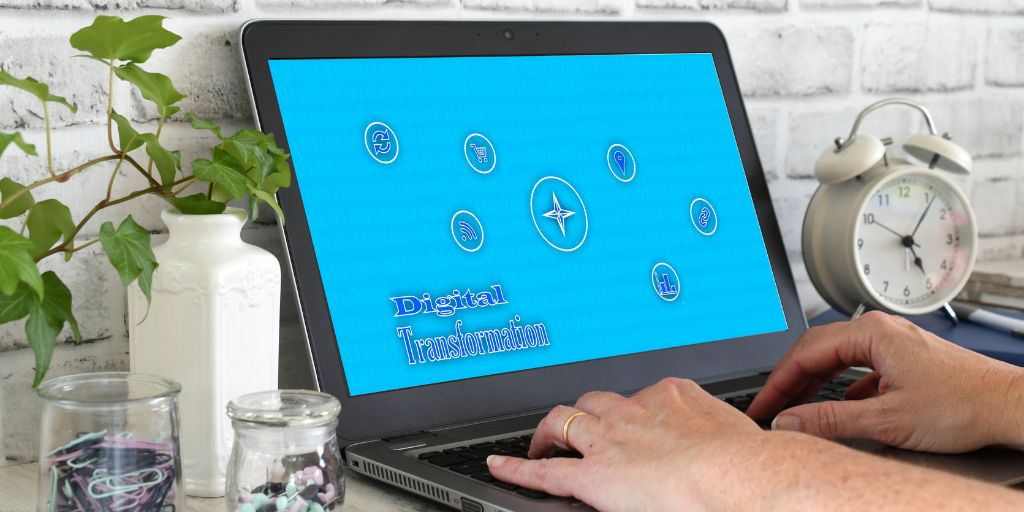 Digital transformation in healthcare is well underway, driven by innovative systems and applications that give healthcare providers unparalleled access to sources of data. Patient care is also becoming increasingly decentralised, offering a more convenient pathway for diagnosis and treatment. However, these advancements open a new challenge, with data silos arising from different departments and sites, as well as the hundreds of novel systems and devices that feed into patient care.
In this Q&A, Kate Milliken, Founder of Moodify, talks with two leading experts in healthcare IT, examining the challenges facing the industry in the digital space, and looking at a platform that helps enable transformation at scale.
Felix Nensa is a Senior Consultant Radiologist and Professor for Radiology with Focus on AI at the Institute for Artificial Intelligence in Medicine at Essen University Hospital, Germany.
Clay Holmes is the Managing Director, Command Centers at GE Healthcare at GE Healthcare.
Felix, you have witnessed personally the gradual adoption of technology in healthcare. When did you first realise that there were opportunities in this sector where IT could make a big impact?
Felix: On the first day of my clinical career, I was struck by how far IT in healthcare lagged behind other industries. While other sectors were enjoying platforms that helped organise data and streamline processes, healthcare was dealing with siloed systems that could not communicate with each other. This was largely owing to the extreme complexity of the healthcare environment, with countless patients, specialists and other personnel intertwined in an intricate web of communication.
Technology is now ubiquitous in healthcare and has been implemented across the board – from electronic medical records to wearable devices – creating unprecedented quantities of data. Could you outline the challenges this presents to the industry?
Clay: At first, we had to figure out how to manage and store this data. Now, we are really focusing on how to optimise it. Data will continue to be produced at an increasing pace as we harness new technologies, increasing the likelihood that individual pieces will be 'left behind'. Furthermore, many hospital systems operate differently, as do the personnel managing them, creating disparate data sets that need to be standardised.
Felix: We are a mid-sized academic hospital with almost 500 different platforms that generate data, including the hospital information system, radiology information system, picture archive and communication system, and laboratory information system. And then, there are smaller mechanisms – such as patient-reported outcomes and wearable devices – as well as countless other niche applications that vary between specialities. All these data – from different sources, written in numerous codes, and of varying sizes and types – must be integrated to form the overall picture of a patient's health, and to guide the care pathway.
How can we overcome these challenges in healthcare IT?
Clay: There has always been an effort to centralise patient and hospital information, which is now possible with digital health platforms. Implementing these platforms allows hospitals to compile data into one place, making it easier for healthcare professionals to access it, and helping them diagnose and treat patients sooner. This is driving digital transformation in healthcare, which improves operator productivity, clinician efficiency and, ultimately, patient outcomes. It's fundamental, however, to do this in a way that isn't burdensome, which is why many systems these days can be integrated in one single effort, minimising disruptive downtime.
Felix: The problems in healthcare are so big that if we don't collaborate, we won't solve them. This is especially true for IT, where partnerships must be forged to exchange data and technical expertise to accelerate innovations and improvements. As Clay said, once we manage to merge data into one system – through a collaborative approach and the right tools – healthcare professionals will have the information they need to make better-informed decisions.
The next generation of healthcare professionals is becoming well-versed in digital systems, and they understand that IT will drive healthcare efficiencies. Have you seen this in your experience?
Felix: Yes, young medical students are certainly more open to innovation. Students in our hospital are confidently demanding digital tools, and they want to be a part of future technological developments. This makes me extremely optimistic about the future, as these demands are not falling on deaf ears now, and this will ensure that funding and processes will be in place to drive future innovation.
You both have incredible experience in healthcare IT and developing new tools to help clinicians. Could you tell us about GE's Command Center software, and where it fits into the clinical environment?
Clay: The Command Center software does everything we just talked about. It is an AI-powered platform that supports clinical decision making, increases clinician productivity and improves patient outcomes. It does this by collecting and layering data in real time in a user-friendly platform. For example, even something as simple as knowing the number of available beds can be challenging for a multi-hospital system, and if you ask 10 people you'll get 12 different answers. Similarly, personalised details – such as a specific intervention a patient needs – can often be difficult to access quickly. This platform provides these, and many more, actionable insights to clinicians and operations teams. 
Felix: Doctors want to move quickly and focus on solving clinical problems, but there is so much complexity in some healthcare IT systems that it slows them down, especially when they need data from different sources. The Command Center software solves this problem by bringing these data silos together, leaving doctors free to focus on what they are trained to do: solving clinical problems and helping their patients. 
This kind of software is targeted at hospitals but, ultimately, its benefits filter down to patients. Could you explain how?
Felix: So many hospitals – if not all – are under constant and increasing pressure, with more patients waiting for scans, specialist appointments and procedures. If you have a system that, for example, organises and streamlines patient management, it will help make more efficient use of hospital resources and reduce waiting times for patients.  
Clay: I agree, and I would just add that this also helps to alleviate patients' concerns. Improving productivity reduces unnecessary stress among staff, which can otherwise be passed to patients. Ensuring patients get what they need and when they need it, provided in an organised and relaxed setting, is exactly what the Command Centre is about. This reassures patients that they are getting the right care, at the right time, by the right person.
For more information, please visit: https://www.gehealthcare.co.uk/campaigns/cdc