0
16th December 2022 8:00 am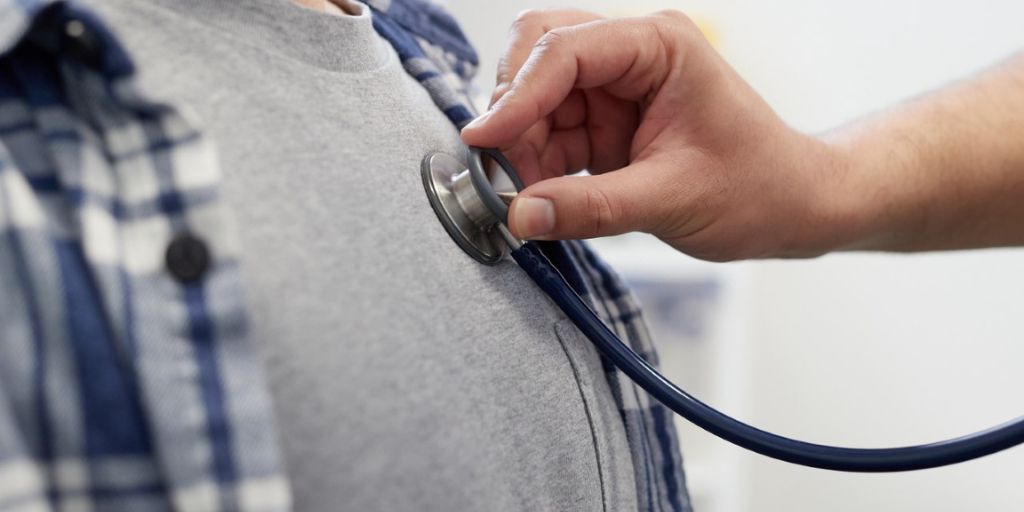 New research by the respected Wigan based GP group SSP Health reveals that, post pandemic and contrary to negative reporting and government policy, patients across the north west are increasingly keen on more flexible GP access, to fit in with their lifestyles. By selecting remote services, many are being seen by a doctor or other qualified practitioners more quickly. In fact, 70% of respondents said they waited less than 3 days for a GP appointment and 43% reported getting a doctor's appointment within 24 hours.
The newly released research which surveyed 2,290 people, (conducted by Censuswide for SSP Health, reveals that despite regular negative headlines about GP access, patient behaviour is, on the ground, rapidly adapting to the post pandemic reality – that GPs are in short supply and struggling with ever growing workloads.
The new findings suggest that there is increased patient desire to engage with new, innovative and efficient ways of accessing GPs and other qualified health professionals. Remote appointments (phone and digital) are increasingly being used by patients to access quicker, more convenient quality health care, to suit their personal schedules. At a time when it is widely acknowledged that there are not enough GPs to meet current, and rapidly growing demand, SSP believes that the government-driven face-to-face GP appointment model, has urgently to be adapted and reconsidered to meet society's pressing needs. This new research appears to confirm that ministers' views are out of sync with many patient's desires. This survey clearly demonstrates that patients want and need more flexibility in the way in which they access primary care services. There is a clear willingness to engage with a variety of healthcare professionals, as well as telephone and online appointments for appropriate conditions, alongside face-to-face care. This acceptance is key to maximising the efficient use of scarce GP time and resources.
Key findings reveal:
56%, a majority of patients according to the survey, had non face to face appointments for their last appointment. More than a third of GP consultations take place over the phone – a delivery resource which helps GPs treat more patients in an average session.
This increasingly mainstream way of accessing GP care has, according to the new survey, helped 70% of patients to see their practitioner within 3 days. The Government wants GPs to guarantee face to face appointments within 14 days.
Contrary to negative headlines about GPs, SSP's research reveals that patients rate their local GP practice and an impressive 85% told us they are either very happy or receive acceptable levels of care from their local surgery.
Fewer than 10% of patents surveyed said they were unhappy with their local practice.

Andy Scaife, CEO, SSP Health comments: "This survey clearly demonstrates that not all patients need or want to see their GP in person for all their health needs. The days of the family doctor being the sole provider of all medical care are over and, in any event, unsustainable. While there will and must always be access, face to face to a GP for those that need it, what this survey confirms is that many patient presentations can very effectively and safely be dealt with by another healthcare professional who has the appropriate expertise. There are so many conditions that can be monitored and treated by dedicated specialists outside the GP consulting room. And this survey reveals that the public now understand and appreciate this. For example, 82% of patients, stated they would not insist on seeing a GP for a sore throat."
Dr Zed Shah, Chief Medical Officer, SSP Health, added, "Whilst the former Health Secretary stated that the Government would guarantee face to face appointments within 14 days, our view, at SSP Health is that 14 days is too long to wait. We believe patients can access high quality care remotely or from a deep pool of specialist health care providers much more quickly. Trying to guarantee all patients rapid face-to-face GP appointments, will only make queues longer than they need to be.
"This important new research suggests that there is a growing desire amongst the public to access this easy, punctual way of seeing the GP or other well qualified health professional. Patients are pragmatic and increasing numbers of them do not insist on seeing their GP face to face for every health concern. They are clearly willing to receive high quality care over the phone and from a variety of healthcare professionals."
SSP Health has a total of 40 practice sites across the north west region and has invested in new technology and infrastructure to ensure healthcare resources are utilised in better, smarter ways.  Pioneers in flexible, user friendly services for patients delivered by pooling its cross practice expertise, SSP Health aims to improve patient experiences by delivering care when, where and how the patient wishes to access it.
Andy Scaife, CEO, SSP Health, added: "The issue of GP availability is an urgent nationwide issue and the government has an outdated and unrealistic view. Patients clearly have a desire to adopt a new, more effective model of care provision. The added benefit of allowing patients access to healthcare in the way they want it is that it frees up GP capacity. We have taken things a step further, through well planned responsive centralisation and dramatically reduced the heavy bureaucratic burden weighing on our GPs. This is tangibly allowing them more valuable time to treat the patients who need them."