0
14th December 2020 3:00 pm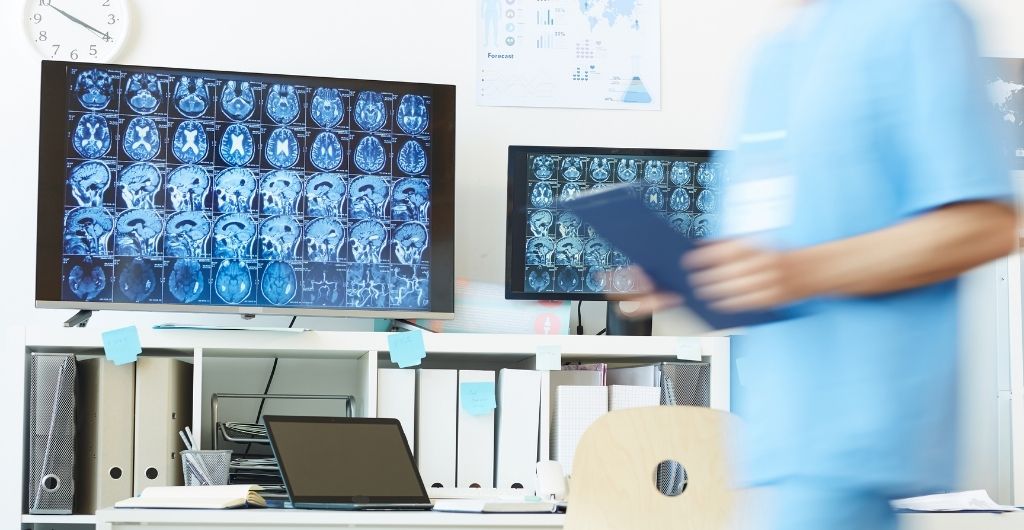 Planning for the continued rise in cancer cases: the time for action is now
Cancer care in 2020 has, quite rightly, been focused on delivering treatment plans and tackling the COVID-19 backlog. But dealing with the current backlog of cases may also provide lessons on how we tackle future demand for treatment.
All predictions indicate an unprecedented future demand for cancer treatment; Cancer Research UK projects there will be 514,000 new cases per year by 2035, an increase of more than 40%. Tackling this will require more than the hard work and determination of clinicians. It's something that healthcare organisations must plan for now in order to deliver the best possible patient outcomes while managing the pressure on cancer care teams. This is where technology has an important role to play.
Save time, save lives
The rapid development of the Oxford University COVID vaccine provides important lessons that can be applied to cancer care. Dr Mark Toshner, who was involved in the vaccine trials, described the typical 10 year trial period for vaccines as "most of the time, a lot of nothing". By removing red tape, and bolstering funding, the team moved through the trial period at an accelerated pace, resulting in a vaccine that will likely be rolled out next year.
We have seen cancer care teams adopt a similarly robust approach to delivering more effective cancer treatment in shorter time frames. For example, many hospitals have responded to the COVID pandemic by optimising radiation treatment delivery using hypofractionation. This is a technique where patients are given a smaller number of radiation treatments at a higher dosage rate. By reducing the number of sessions and hospital visits, treatment is faster, while also minimising patient exposure to COVID. However, more powerful doses require greater precision which is one of the reasons why the NHS is exploring Artificial Intelligence (AI) technology solutions to boost cancer care.
The role of AI
AI is a powerful tool for making radiotherapy faster and more precise. This is because new AI technologies can automate and improve the time-consuming and skill-intensive task of outlining organs at risk that would be impacted by radiotherapy treatment.
Discussing the impact of AI Autocontouring technology, Angela Rubio, former Chief Medical Dosimetrist at the University of New Mexico Cancer Centre stated that: "Prior to using AI, contouring for a head and neck cancer patient would take about two hours to complete. With autocontouring it takes about 30 minutes. That is a 75 per cent time-saving for each head and neck patient. Essentially the technology is saving us seven hours a week; almost a full working day."
The widespread use of AI autocontouring has the potential to deliver similar efficiencies across NHS cancer clinics. This would enable time-pressured healthcare teams to treat more patients; improving cancer care for today as well as building the foundation we need to tackle the expected growth in cases.
The potential of AI autocontouring to enhance cancer treatment has been recognised by the UK government. Secretary of State for Health Matt Hancock stated that: "the NHS is committed to fast-tracking pioneering AI technologies to the front line, freeing up clinicians time and saving lives". As part of this commitment, the NHS recently announced a £140m AI in Health and Care Award programme. It was positive to note that one of the key awards focused on progressing AI-based medical imaging.
Catch-22 for clinicians
While the government and healthcare practitioners recognise the value of AI autocontouring in cancer care, getting these solutions into the hands of frontline staff presents a major challenge. NHS staff are stretched to the limit as they tackle the second wave of COVID whilst trying to minimise the impact on critical care such as cancer treatment.
Dr Rob Chuter, Principal Clinical Scientist at The Christie NHS Foundation Trust, states that additional support is needed to deliver AI technologies more widely. "Adopting and implementing new technologies into NHS infrastructure is a complex task requiring both investment and training. Clinicians just do not have the time for this at the moment, they are too busy to step off the conveyor belt. We need more resources for training and development to integrate AI technologies into cancer care, " he states.
Some of the companies developing AI autocontouring solutions are launching Accelerator Programmes to fast-track access to this technology. These programmes include hands-on support for the clinical staff and introductory periods to allow for the value of the technology to be assessed and funding sought. These programs are designed to support the NHS to move swiftly from implementation to impact.
There is also a further incentive for the NHS to promote wide adoption of AI. The NHS is uniquely well-positioned to pioneer the data-driven optimisation of cancer care, powered by AI. By scaling the collection and aggregation of medical imaging data across UK hospitals, the NHS has the potential to utilise data as a resource like almost no other healthcare organisation in the world. Privacy of healthcare information and strict adherence to the rights of the patient are critical. However, if properly managed, this data insight can transform the delivery of cancer care and the selection of treatment pathways likely to deliver best outcomes for the patient. By working together in this way, NHS organisations and the private sector can lay the foundations for more effective cancer care now and in the future.
Hugh Bettesworth, CEO, Mirada Medical