0
7th December 2021 10:00 am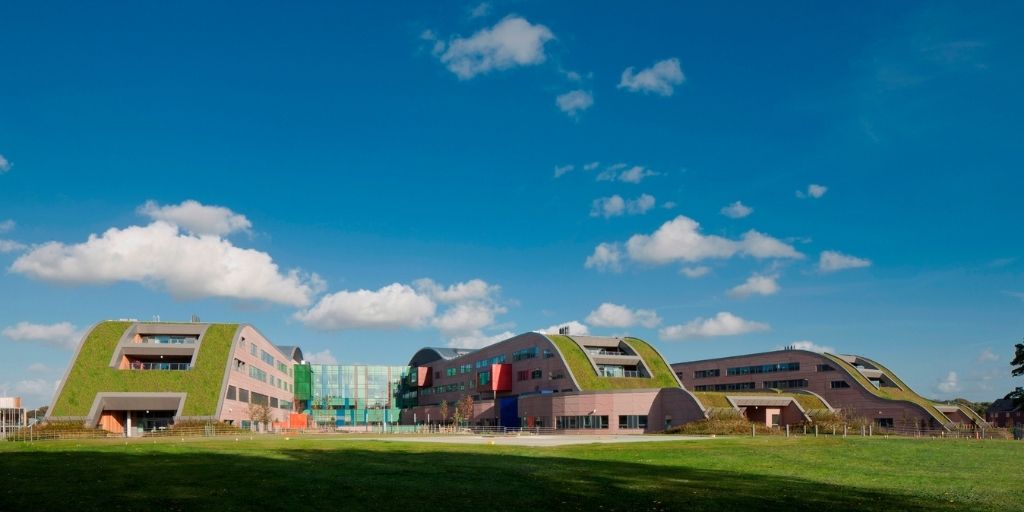 Alder Hey Children's NHS Foundation Trust has become the first specialist Trust in the UK and the first paediatric hospital in Europe to have been awarded EMRAM Stage 7 from the Healthcare Information and Management Systems Society (HIMSS).
EMRAM, or the Electronic Medical Record Adoption Model, measures the adoption and maturity of a health facility's EMR capabilities from 0 to 7. It tests for clinician documentation, including orders, e-prescribing, patient engagement and population health analytics.
Organisations that reach Stage 7, the highest level, have fully adopted and are harnessing technology to support optimised patient care.
Being validated at Stage 7, Alder Hey clearly demonstrates a significant commitment to improving patient safety and the overall quality of clinical care through the effective use and deployment of digital technology.
The accreditation means that Alder Hey has become the first specialist Trust in the UK and the first paediatric hospital in Europe to attain such a level for EMRAM. It is also a major step towards their vision of creating a healthier future for children and young people everywhere.
Kate Warriner, Chief Digital and Information Officer at Alder Hey Children's NHS Foundation Trust said:
"I'm thrilled at all the brilliant work that our digital and clinical teams have done across the Trust to achieve this accreditation.
"It has been quite a journey since our HIMSS 6 assessment. Nobody could have predicted a global pandemic, and the UK was hit hard.
"At Alder Hey, our previous digital progress had prepared us to respond exceptionally to the pandemic. We rose to the challenge, delivering many services virtually and even taking on adult patients to support our colleagues in the region.
"We're delighted to have received EMRAM Stage 7 accreditation, but we won't stop there. Alder Hey will continue to use technology to further enhance the care we provide to children, young people and their families."
Alder Hey strives to put the latest technology at the heart of everything they do. The introduction of Telemedicine at Alder Hey contributed massively to continuing to provide safe care through unprecedented times. Mobile, high spec cameras with the ability to live stream were deployed across inpatient wards at Alder Hey and to close neighbours at Liverpool Women's Hospital, enabling clinical staff to care for patients regardless of their location.
Alder Hey has a world-renowned Innovation Centre, that invents and co-creates with industry partners utilising emerging technologies to advance global child health.
The portfolio is extensive and includes Artificial Intelligence (AI), immersive technology and Health-tech. The team have helped deliver cutting edge technology to our clinical teams, such as augmented holo-portation in surgery, custom 3D printing and AI clinical intervention.
John Rayner, Regional Director of EMEA at HIMSS, said:
"Alder Hey is a very impressive organisation where clinicians, technologists and patients work as one to drive forward technology enabled transformation. One of the reasons that this Trust has coped so well with the pandemic is their ability to innovate, and innovate they did.
"The assessment team were left with no option after two exhaustive days of inspection but to find them entirely compliant with the EMRAM Stage 7 standards. They have been on an amazing journey since the Stage 6 validation in 2019. Stage 7 now provides them with a very solid foundation from which to build, whilst affording them every benefit that their investment in technology now brings."
John Grinnell, Acting Chief Executive at Alder Hey Children's NHS Foundation Trust said:
"We are delighted to have received this accreditation from HIMSS. It shows Alder Hey's commitment to improving the lives of children and young people not only in our region, but around the world.
"We look forward to continuing to work with HIMMS, to further enhance our digital offer in the healthcare sector. A huge congratulations to our dedicated digital and clinical teams for all of their hard work in attaining EMRAM Stage 7 accreditation."
Alex Chaplin, CDIO at Cheshire and Merseyside ICS said:
"This accreditation from HIMSS reflects that Alder Hey have an unrelenting focus on using digital and information to improve outcomes for the regions children and young people. Cheshire and Merseyside are so proud that we possess a digitally advanced provider and now with the ranks of world class paediatric and digital services. This is only the end of the beginning of their digital journey and continuous improvement pathway."