0
22nd January 2021 3:00 pm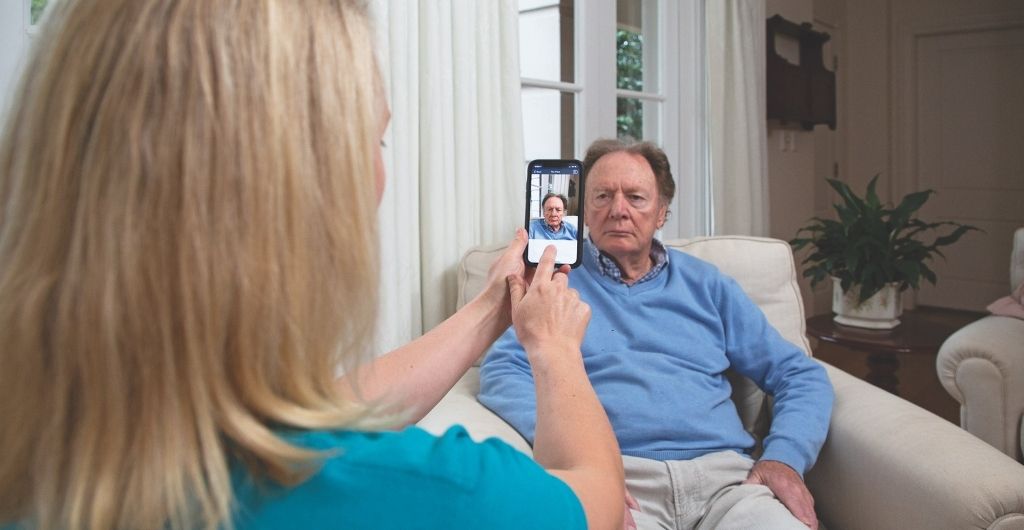 COVID-19 has cast a bright spotlight on the importance and potential of digital tech in healthcare, particularly the social care and care home sectors, with medtech increasingly called upon to take quality care to a whole new level.
Prioritising tech that enhances the smooth and safe delivery of care and ultimately secures better health outcomes, is essential for care providers and healthcare professionals today.
Artificial intelligence (AI) has the power to lead this 'digital revolution' and transformation, says Associate Professor Kreshnik Hoti, co-inventor of the PainChek tool and Senior Research Scientist at PainChek®, the company behind the world's first AI-powered pain assessment tool.
The need for digital transformation in social care
It's hard to refute that the UK's social care sector is significantly behind the curve in terms of digital technology uptake and implementation. Underfunding has prevented the sector from reaping all the benefits digital technology has to offer, such as tools that support carers in their roles, free up their time and allow them to focus their efforts on delivering the best possible care.
Whilst AI is not the silver bullet that will solve all the problems in health care, it can certainly take on some of the more monotonous, time-consuming tasks and has the potential to drive innovation in some of the less obviously challenging areas.
Doubtless, there is an urgent and growing need for medical technology and robust digital infrastructure that is right and sympathetic to this COVID world, and in particular, this must enable care providers to monitor and support patients remotely and/or at a safe distance to mitigate infection risk.
The uptake of digital technologies throughout social care is certainly on the rise and been accelerated by COVID-19 to a pace no-one would have believed possible a year ago. Whilst this is an encouraging sign it also serves to demonstrate the level of untapped opportunity of medtech within the sector, in particular, its potential to improve the care and support of people living with Alzheimer's and dementia.
Of all the digital services and technology available to health and social care, AI has the potential to transform how care homes deliver their services. It can help to close the gap in social care by allowing health professionals to focus more on the actual care, empathy and clinical skills. It is technology that can also overcome gaps in documentation and helps to equip care providers with the tools and time to better treat and plan the care of residents according to evidence-based practices, that will ultimately, improve the quality of care.
To illustrate this point, look to the detection of pain in people living with Alzheimer's, dementia or other communication difficulties, which has been transformed by AI.
Pain in Alzheimer's and dementia
In the UK, dementia affects around 850,000 people and is the country's leading cause of death, accounting for 12.7% of registered deaths during 2018. Currently, there are approximately 18,000 UK care homes with 540,000 residential care beds, with around 70% of residents having dementia or memory problems, 80% of whom suffer pain at any one time, and 50% experience persistent pain. With a new diagnosis of dementia every three minutes in the UK, its prevalence set to double in the next 20 years and some 1 million people likely to be living with dementia by 2025, it poses a huge challenge to the social care workforce.
Often pain goes under-detected or under-treated, which can lead to Behavioural and Psychological Symptoms in Dementia (BPSD), inappropriate prescribing, and decreased quality of life. Indeed, a Department of Health study found that of 180,000 antipsychotic prescriptions for people living with dementia prescribed in the UK, close to 80%, or 140,000 individuals, were inappropriate.
Every day, carers and healthcare professionals need to assess pain in people living with dementia or communication difficulties.There is growing acceptance that there is a link between behaviour and pain, but their relationship is a complex one. Pain affects the behaviour of people living with dementia, which may make assessment and evaluation of this pain difficult. Patients with dementia who cannot communicate their pain may have complex and/or subtle behavioural changes such as restlessness, changes in body language, speech and sleep patterns, appetite and facial expressions, all of which indicate the presence of pain.
The ability to assess pain for those living with dementia is fundamental to the provision of high-quality care, and tools that increase accuracy of assessments of pain and reduce the time to effectively evaluate it, are crucial to the care and treatment of people living with dementia.
Remote tech: adapting for the COVID-19 era
The measures established to protect care home residents from COVID-19, outlined in the UK government's adult social care winter plan, are more important than ever. On the ground, PainChek's AI enables pain assessment in care home residents in a socially distanced way. It can be used by care staff to assess pain in residents from up to three metres distance, allowing them to continue to deliver reliable and regular pain assessment whilst reducing unnecessary contact to support infection control measures.
AI assistance
The care home of the future will be one that is enabled by technology that will improve outcomes for the people in care homes by supporting carers in their roles, enabling more joined-up care and minimising infection risks. AI has the power to assist – rather than replace – human decision-making, facilitate curiosity-based thinking, enable collaboration and integration, and remove mundane tasks.