0
17th December 2020 9:00 am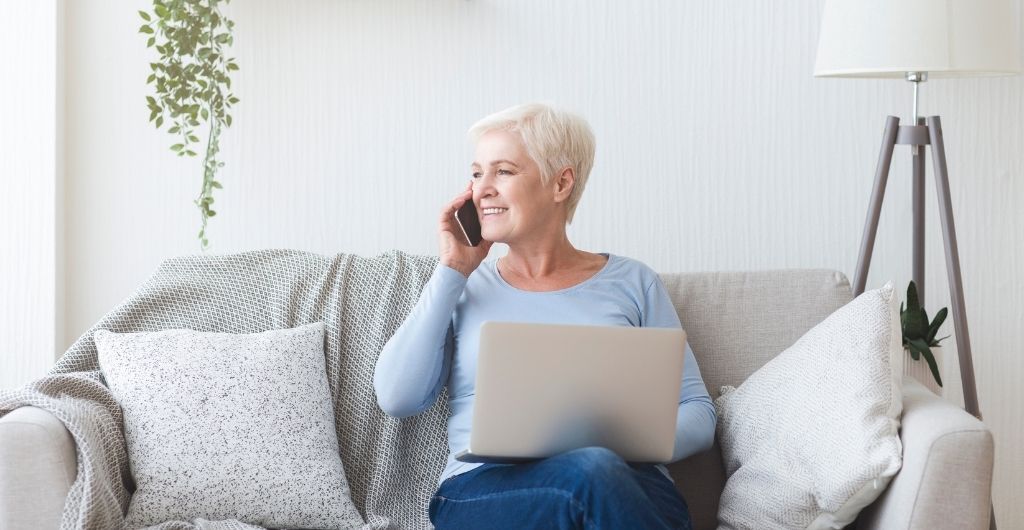 Vulnerable care home residents in Coventry have had their risk from Covid-19 significantly reduced after becoming the first in the UK to receive contact-free treatment from GPs using 5G technology.
The innovative healthcare trial, which has been developed in partnership with West Midlands 5G (WM5G) and Tekihealth – a small telemedicine company founded by two General Practitioners – has enabled GPs to provide treatment during the pandemic without the need to set foot inside the care homes.
The 5G connected diagnostics tool called Teki-Hub, not only means less physical contact, limiting the risk of contracting Coronavirus for both patients and GPs, but also frees up valuable travel time allowing the doctors to treat more patients both at the care homes and back at their surgery.
Going far beyond the video-conferencing services and apps currently used to connect patients and GPs, Teki-Hub provides high resolution photography, video, thermometer readings and otoscope readings (a medical device used to look into the ear) as well as, portable ECG and spirometry i.e. lung function data. This makes it possible for patients to receive a full examination as their GP receives the patient's clinical information in real-time from the device operated by staff at the five local care homes.
Mayor of the West Midlands Andy Street visited the Alison Gingell Building part of Coventry University for a demonstration of the technology and its benefit to residents.
Commenting on the trial he said: "While the outbreak of COVID-19 has highlighted how vulnerable patients in care homes can be, it was clear even before the pandemic that we needed an effective solution to provide essential care to our most vulnerable patients.
"Giving staff and GPs the technology necessary to safeguard patients while being able to perform thorough examinations is an important first step to deliver on our commitment to improving healthcare across the region."
In addition to video consultations, the 5G service enables GPs located anywhere in the UK to undertake fully remote ward rounds in care homes. This enables fully remote diagnosis and monitoring of vital signs and early alerts of issues.
Thanks to its effectiveness at the initial five locations, local health economies are keen to pursue extension to a possible 1,000 care homes across the region. NHS is funding remote vital signs tracking and 5G solutions will provide a natural and complementary extension.
Marilia Correia, the Manager at Eden House Care Home, one of the five care homes taking part in the trial said: "Technologies such as the Teki-Hub are incredibly important as they help us ensure that our residents feel safe and have the best possible access to care at all times. To have all the experience and assistance of GP at our fingertips really is a game changer."
Coventry GP, Dr. Gursharan Sahota (MBChB, MRCGP) was one of the clinicians participating in the trial. While initially apprehensive about losing out on the face to face contact with her patients, she was completely reassured by the process of seeing patients and the high level of information it provides.
The Teki-hub has allowed Dr Shaota and her colleagues to diagnose ear infections and other aliments which require a personal examination. "This savvy connected technology really is at the forefront of general practice management" she says.
WM5G – a multi-million-pound programme backed by both the West Midlands Combined Authority (WMCA) and the Department for Digital, Culture Media and Sport (DCMS) – was established to promote and accelerate the roll-out of 5G technology in the West Midlands and operate the UK's first region-wide testbed, exploring real-world applications.5G will provide the infrastructure required to deliver a host of benefits – such as remote health services – to the health and wellbeing sector.
The Tekihealth founders Drs Omobolaji Iji and Stephen Katebe have expressed their excitement at working with WM5G. "Ultimately, what we want is to improve the quality of care to our patients by leveraging appropriate technology and this WM5G project certainly helps us achieve that."
Adrian Smith is leading the Healthcare workstream at WM5G. He said: "The availability of GPs to care home residents can be a very literal lifeline, particularly as they can be a high-risk group for infectious diseases such as COVID-19. The technologies being utilised in this trial have the potential to transform care home support – giving high quality, regular care to patients while reducing potential risk of exposure and cost.
"It is the high bandwidth and low latency provided by 5G networks which allows all of this to happen in real time. Solutions like these are just the starting point for remote-care technologies, and we are already looking at how we can deliver similar solutions to patients in their own homes."
Last summer WM5G conducted the UK's first remote ultrasound scan over 5G in a trial with University Hospitals Birmingham and BT. The super-fast, real-time 5G connection allowed a doctor many miles away to provide guidance to the paramedic and remotely diagnose conditions. Both this and the current care home trial demonstrates the transformative power of 5G, empowering health professionals to provide superior patient care at the point of first contact.
With mounting pressures across the Midlands and UK health and care services, 5G could help transform the services we use and how we use them, saving time and resources while improving patient safety and care.