0
1st November 2023 11:00 am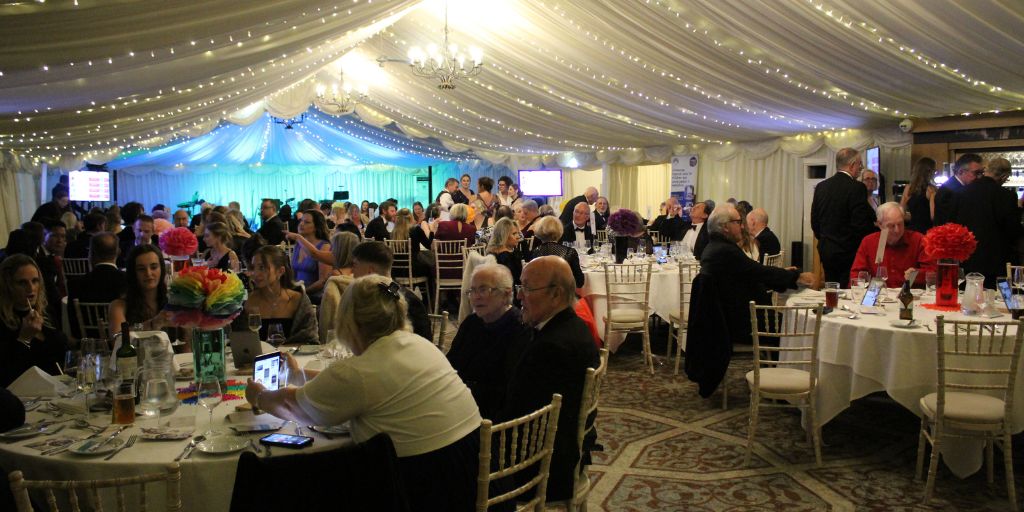 A first of its kind charity ball has raised £14,000 for Hampshire Hospitals Charity after over 100 guests danced and dined at Basingstoke's Audleys Wood Hotel last weekend.
The black tie event, which took place on Saturday 28 October, featured a live band, a three course meal, a dance performance from the Basingstoke Academy of Dancing as well as sleight of hand entertainment from local artist Matt Homer.
The evening also hosted a silent auction and raffle together raising over £8,000 with prizes including afternoon tea at London's The Savoy Hotel, fly fishing on the River Test as well as an archaeology experience at The British Museum.
Funds raised on the evening will support the charity's flagship campaign, The Magic Lion Appeal, which is committed to improving hospital services for children and young people seen at Hampshire Hospitals NHS Foundation Trust (HHFT).
All of the trust's sites, including hospitals in Basingstoke and Winchester, are set to benefit from the improvements which are to include redecoration of spaces, investment in play facilities and equipment as well as a large-scale reconfiguration of some wards. To complete the project, the charity is hoping to raise a total of £400,000.
Hampshire Hospitals Charity is the official NHS charity for HHFT and aims to raise over £1 million every year to support its services.
Alex Whitfield, chief executive at HHFT, says: "It was simply fantastic to see so many people come together in support of our charity; the generosity and kindness of our guests was just astonishing.
"Hampshire Hospitals Charity makes such a huge difference every single day to our patients, staff and volunteers across our hospitals and it's all only possible thanks to our wonderful supporters – we really couldn't do it without them!"
The charity has revealed that the event will be returning for a second year in 2024.
To find out more about Hampshire Hospitals Charity, visit www.hampshirehospitalscharity.org.