0
1st November 2023 8:00 am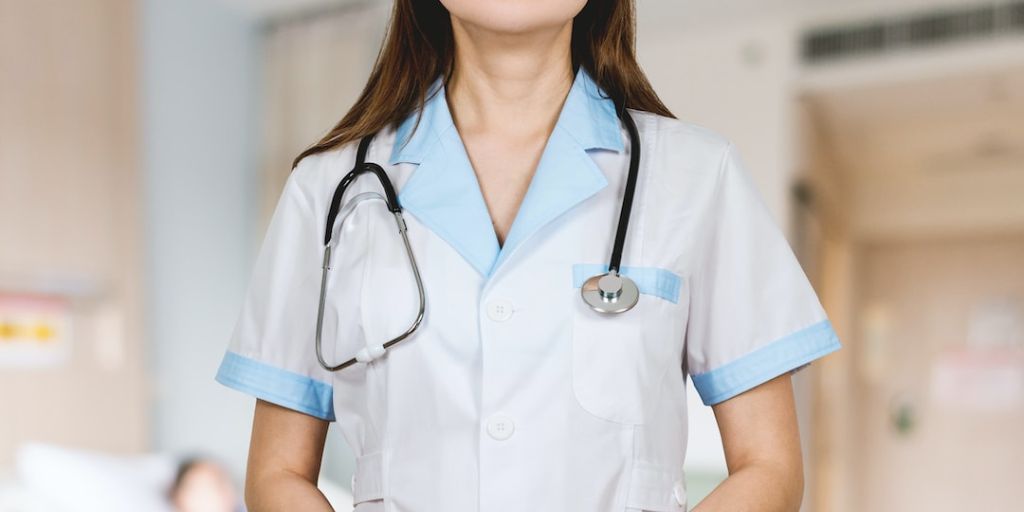 In the dynamic landscape of healthcare today, many nurses are choosing to pursue a career as contract nurses. Contract nursing offers a unique opportunity to work independently, choose assignments of interest, experience diverse healthcare systems, and command higher pay rates. But, how can you best maximize your earnings as a contract nurse? Below, we will go through various means to achieve this goal.
Understanding the Basics of Contract Nursing
Contract nursing, also known as travel nursing, involves caring for patients on a contract basis rather than being a permanent employee of a healthcare facility. These range from short-term to long-term assignments, depending on the needs of the employer.
Landing lucrative contract nursing jobs means understanding the basics of the industry, staying updated on job trends, and maintaining competitive skills.
Although initially challenging, many nurses find this career very rewarding, not only monetarily but also skill-wise and experience-wise.
Evaluating the Potential Benefits of Contract Nursing
Contract nursing offers several financial benefits, including higher pay rates than traditional nursing jobs, non-taxable stipends for living expenses, and bonuses for extension or completion of contracts.
In addition to the monetary rewards, contract nursing offers the opportunity to travel extensively, explore diverse work environments, and gain exposure to different patient care models and technology.
Another benefit is the flexibility in your work schedule—you can choose when and where to work, and for whom. This flexibility allows you to balance your work life and personal life effectively.
Last but not least, you can also gain significant professional growth as you get exposed to a variety of clinical scenarios that enhance your nursing skills and competencies.
Practical Tips To Maximize Earnings as a Contract Nurse
To maximize your earnings as a contract nurse, it's critical to choose your assignments wisely. Conduct thorough research about job opportunities, understand the cost of living in the area, and negotiate the contract terms at healthcare facilities to ensure you are getting a fair deal.
Ensure that you maintain an excellent professional reputation by delivering high-quality patient care, being reliable, and flexibly adapting to new environments. This could lead to contract extensions or new job offers, thereby escalating your earnings.
Taking multiple short-term contracts in a year can often be more profitable than long-term contracts. But remember, the demand for contract nurses may fluctuate with the seasons and geographic locations.
Lastly, keep improving your skills and earn specialty certifications. The more specialized you are, the higher the pay you can command.
Exploring Additional Income Opportunities for Contract Nurses
Another aspect to consider when trying to maximize your earnings is finding additional income opportunities. Contract nursing allows you to take on extra shifts or pick up part-time assignments in your off-contract times.
You can also tap into telehealth services, remote patient monitoring, health consultation, or even teaching opportunities, often offering remuneration on par with traditional nursing.
Further, you might consider becoming a certified nursing consultant, where you can provide expert testimony and consultation in legal cases involving healthcare issues, amassing substantial financial gains.
Don't forget; that you can often deduct business expenses related to contract work, such as transportation and licensure costs, leading to potential tax savings.
Skills and Strategies for Contract Nurses To Boost their Earning Potential
As a contract nurse looking to maximize your earnings, it's essential to continually improve and update your clinical skills. Specializing in high-demand areas like intensive care or emergency nursing can provide lucrative earnings.
Excellent communication skills are crucial, especially as you continuously adapt to different work environments and teams. Being exceptional in your role can lead to references and testimonials that can fetch you higher-paying contracts.
Lastly, always keep a professional and updated resume and be prepared for job interviews. Availability, readiness, and professionalism could increase your bargaining power and lead to a faster paycheck.
Altogether, contract nursing presents a vibrant career pathway with the opportunity to not just experience diverse workplace settings, but also the potential for significant earnings. By understanding how to maximize this opportunity, you can enjoy a fulfilling and economically rewarding career as a contract nurse.