0
23rd September 2021 8:00 am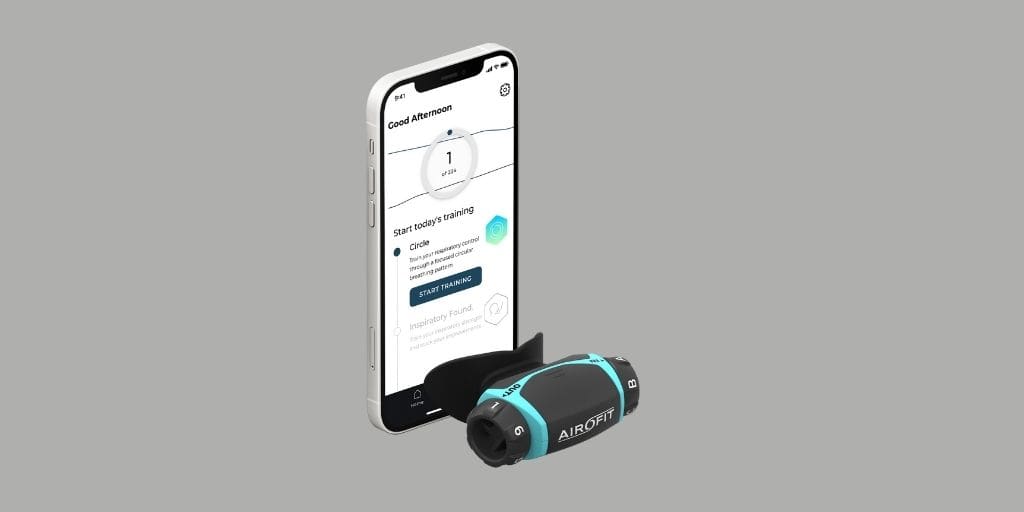 Airofit, a danish fit-tech start-up with the world's biggest data on respiratory muscle training, is pleased to announce the launch of the new member of Airofit respiratory trainers family – Airofit Active.
Airofit Active is a new light-version of the iconic respiratory trainer Airofit PRO, which is currently actively utilised worldwide by more than 45K+ of athletes, sports professionals and simply individuals, interested in performance, health or well-being benefits.
"The new Airofit Active respiratory training system is aimed to give an opportunity for every man and woman in the world to achieve their ultimate goal – improve their wellbeing through a better breathing, while going through the basic guided training sessions elaborated in cooperation with industry-leading breath experts and experience of more than 30K+ athletes, who previously used Airofit Pro device" – says Christian Tulberg Poulsen, CEO of Airofit.
Why is respiratory training important?
Just like any other muscle group, your respiratory muscles can become stronger, faster and more efficient, which directly correlates to a better O2 uptake, increased accessible vital lung capacity and decreased metabolic reflex, therefore improving your physical performance. By dedicating time to breathing practice and utilizing the mindfulness and respiratory control modules in our Airofit Active training app, our Airofit Active users begin to breathe fully and deeply, triggering a natural relaxation response and positively affecting their wellbeing and overall health.
The Airofit Active device doesn't require Bluetooth connectivity and provides the users with a light-weight respiratory trainer and easy app, which besides the guided training sessions and opportunity to see training calendar overview, keeps handy Airofit PROs functionality and allows the users of Airofit Active to adjust the resistance levels.
Furthermore, training for only 5-10 minutes a day with no limitations to the training location gives the users all possible freedom in terms of their breathing training set-up.
"Airofit is much more than just an app and a breathing trainer. Currently it serves as a unique respiratory training system, backed by science, which improves the quality of people's lives and raises awareness on such an important area of our daily wellbeing and health as breathing." – says Christian Tulberg Poulsen, CEO of Airofit. "We want as many people in the world to have access to better breathing, therefore launching an Airofit Active, simple and handy breathing trainer, which is also cost-effective, is such an important milestone".