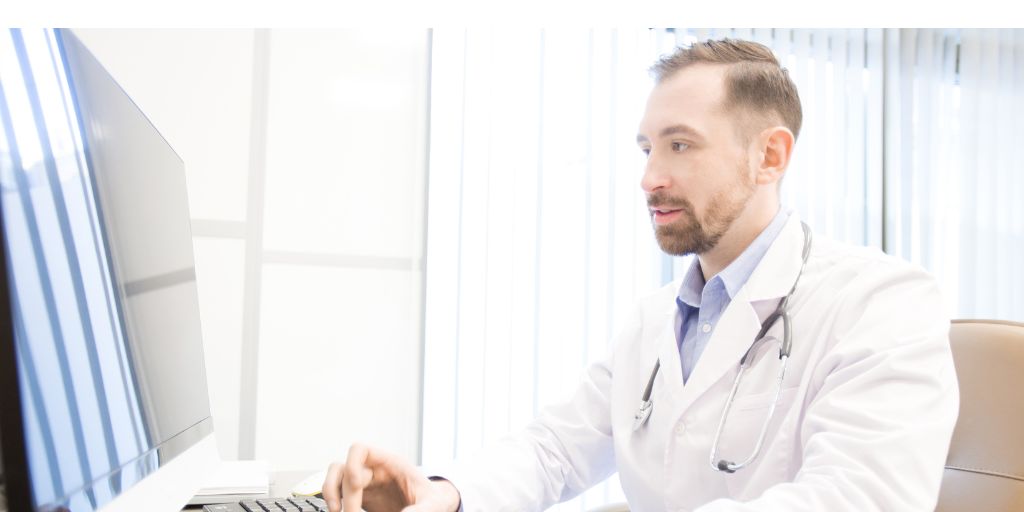 Giving patients digital control over their hospital appointments could avoid 1.6 million unnecessary appointments and create a national annual system saving of £167 million, according to a new report commissioned by DrDoctor, the UK's leading patient engagement platform (PEP) supplier.
The report – conducted by Edge Health, a health economics consultancy – analysed outpatient appointments in the NHS, revealing that empowering patients using Patient Initiated New Appointments (PINA) and Patient Initiated Follow-Ups (PIFU) – which allows patients to request appointments – can significantly cut the NHS elective backlog.
Reducing Outpatient Follow-Up Appointments 
The data reveals  that putting patients on digitised PIFU pathways for both high-volume low complexity conditions and smaller volume higher-complexity conditions could lead to at least 1.18 fewer outpatient follow-up appointments per patient. If implemented nationally, this could free up the waiting list for 1.4 million hospital appointments, creating capacity for more patients to be seen, and saving the NHS £167.2 million per year.
The report finds that  by embracing digital pathways, the time between the first appointment and follow-up appointments  is also longer when patients are on a digital PIFU pathway,  suggesting patients are receiving the right care at the right time, and in turn creating more capacity for new patients to be seen, reducing waiting times further.
Supporting The Elective Recovery Backlog
Edge Health examined the use of DrDoctor's solutions at two of its customer sites, including PIFU and PINA tools at Guy's and St Thomas' NHS Foundation Trust (GSTT) in their physiotherapy services. The time and cost savings from more than 50 million outpatient appointments were applied to a national rollout to calculate the overall impact in the NHS.
The report found that patients with mild symptoms for low complexity conditions may not need a first appointment at all. Using a digital PINA pathway to address this could reduce the number of people waiting for hospital appointments by more than 210,000, freeing up appointments for patients who need clinical care.
Tom Whicher, CEO, DrDoctor, welcomed the research findings and said: "This report demonstrates much-needed real-world evidence on the benefits of PINA and PIFU at scale. Given that the national target for 5% of outpatient attendances using digital PIFU was recently dropped, the report should give confidence to providers on how these processes, enabled by digital tools, play a vital role in tackling the backlog and creating efficiency savings."
GSTT has been using DrDoctor's PIFU tool for musculoskeletal and hand therapy services since January 2022. The report found that more than 70% of physiotherapy patients on a PIFU pathway chose not to return for a second  appointment, compared to 44% of non-PIFU patients. A greater number of PIFU patients also chose to request follow-up appointments later than those not on the PIFU pathway (84% had it in 120 days or under vs 88% in 90 days or under).
PIFU also led to many patients requiring fewer outpatient appointments, creating capacity to reallocate these appointments to patients with more complex care needs who need to be seen more frequently. The ability to reallocate these appointments has created capacity for an additional 9,268 patients, at the value of £719,476 per year.
Rashida Pickford, Consultant Physiotherapist, GSTT was involved in the research and said, "The analysis shows the benefits of using technology to give patients more control over their appointments. Avoiding clinically unnecessary appointments means we can provide a better patient experience and free up much-needed time for clinical and administrative staff."
The report also concluded that from the patient's perspective, demographic factors such as age, do not limit engagement with digital PIFU pathways.​ Tom Whicher added, "Often there are concerns about digitisation because it isn't accessible for everyone. And whilst that can be true, this report confirms that it's often an exception rather than the rule."
DrDoctor helps manage around 25% of NHS outpatient booking activity and provides digital PIFU, PINA and patient engagement services in over 45 healthcare organisations.