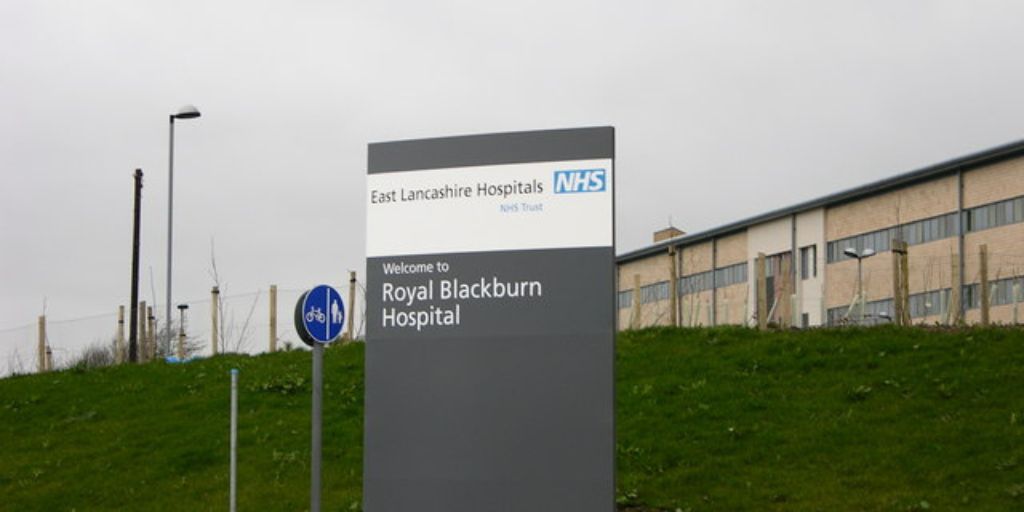 East Lancashire Hospitals NHS Trust (ELHT) has optimised its electronic GP referral system by applying Robotic Process Automation (RPA) technology to accelerate its lengthy administration process for hospital consultations. With the new automation system in place, 15,000 monthly referrals are now being automatically processed, resulting in additional time saving for two full-time healthcare workers.
As part of a wider government initiative to drive paperless administrative actions, NHS Digital's new electronic referral system allowed GPs to refer patients digitally for hospital consultations and appointments. Historically however, once received by ELHT, the process required administrative staff to manually retrieve and print referrals from the electronic system. This level of human intervention led to unnecessary administrative tasks, the number of physical records being printed raised concerns regarding GDPR and heightened the risk of data loss. The Trust was further encouraged to find a viable solution following the mounting pressure of COVID-19.
Having previously worked with NDL – an SME software company developing transformational technologies for public good – on various RPA projects, ELHT recognised that using the correct software, efficiencies could be made through digitisation. Working closely with NDL using its RPA platform, the ELHT identified that bots were able to emulate the repetitive administrative tasks, eliminating the need for human intervention in the referral process. This meant that healthcare workers could better apply their time and skills by directly helping patients.
Supported by NDL, the solution was designed and delivered in just a few days, using two bots to follow a rule-based system to process GP referrals to a specified file location. As a result, clinicians can now view the file digitally rather than relying on a printed copy which could easily be lost. Concurrently, the new process enabled integration into the central NHS spine, optimising patient care across the country.
By adopting a digital-first approach, patient referrals are now in the Trust's patient administration system (PAS) within a week of submission, in comparison to the previously lengthy process when paper forms were only visible at the point of appointment on the old system. Clinicians can now see patients records well in advance of appointments – allowing for more preparation, prioritisation and an overall improved patient experience. Moreover, it has enabled the reduction of monthly costs of approx. 83,000 sheets of paper, whilst eradicating the use of up to one million sheets of paper annually – contributing to the NHS' ongoing paperless initiative. Alongside huge improvements in direct patient care, the Trust has seen an uplift in clinicians' job satisfaction, data security and GDPR protection, additionally printing costs.
Carl Fairclough, ELHT Performance Head of Systems Support explains:
"As with all the projects we have worked on with NDL, we can see an instant improvement in the flow of information. Multiple efficiencies have been achieved, and there are various ways that patient care has been strengthened. We can't wait to explore further areas where we might benefit from these technologies."
Sue Elliston, Directorate Manager, Centralised Outpatient and Admin Services said:
"Working in collaboration with NDL, this is a fantastic achievement for the whole of the project team and the Trust as we continue to work more digitally. This project was a great first step towards a paperless outpatient appointment and preparation as we implement out electronic patient record later this year."
Tom Wright, Head of Digital Engagement at NDL said:
"We are delighted to be working in partnership with ELHT, helping them to optimise services and drive efficiencies across departments. As a result, patients and healthcare workers alike are benefiting from digitisation by freeing up the team's valuable time, so that it can be better focused on the delivery of patient care."
As the Trust continues to move towards a full Electronic Patient Record (EPR) system, RPA has been identified as a key tool to support this transition, whilst still being utilised in key service areas such as A&E, Pathology and Outpatients. ELHT continues to lead the way as an RPA exemplar in the NHS – setting a high standard for digital transformation in healthcare.
East Lancashire Hospitals NHS Trust was recently Highly Commended at the annual NDL Community Awards 2021, in the overall RPA project of the year category for the Clinical Portal Referrals.