0
15th September 2020 8:00 am

A new campaign launched by Public Health England promotes and supports the mental wellbeing of children and their parents.
During the pandemic, most people and family units have experienced harsh upheaval in their everyday lives. The new Better Health – Every Mind Matters campaign provides support and NHS endorsed advice and tips to help children and young people who are now returning back to school and college. These tips are aimed to help with young people's mental health and to equip helpers and parents to be able to support them with knowledge of how to cope with the changed world they now find themselves in.
New research data from PHE shows that children and young people are even lonelier, more stressed and anxious than before the pandemic started. With everything starting to go back to the new normal, new stresses have to be dealt with daily and carers and parents need to know what the best ways are to help their children cope with everything that will be facing.
Challenges that children will face are starting new schools, rebuilding friendships or going to university and colleges for the first time since the pandemic started. Nearly 25% of parents that were surveyed said that not knowing how to practically help their children prevented them offering the support they need when it comes to their mental wellbeing.
Leading mental health charities such as The Mix, Place2Be and Young Minds have partnered with Public Health England to help with the advice found on the Every Mind Matters website. The website is designed to help carers and parents identify whether their children are struggling with mental health issues and offers support on how parents can help their children through it. Young people also have access to tools that will help them become resilient and teach them how to look after their own mental health.
The top 5 tips the NHS has for supporting children and young people's mental health as they go back to school are:
Listen
Young people and children need to get used to speaking about their feelings so ask them how they are doing on a regular basis.
Show interest
Stay involved in their lives by showing them you are interested in the things that are important to them.
Demonstrate positive routines
Support positive behaviour like having healthy routines when it comes to bedtime, getting active and forming healthy eating habits.
Support their interests
By encouraging them to be creative and learn new things that will have the freedom to explore their interests which is good for mental health.
Help them feel valued
Taking what your children say to you will make them feel safe and valued and also give you the opportunity to help them identify and work their emotions.
Dr Yvonne Doyle, Medical Director and Director of Health Protection at Public Health England, said:
"Parents' and carers' relationships with their children are special and we want to give them the support they need. Being there to listen and encouraging them to explain how they feel can make a real difference to how children and young people cope with life's challenges. It can also help them develop effective skills to cope with their emotions."
Nadine Dorries, Minister for Mental Health, said:
"The effects of the pandemic on children and young people's mental health have been challenging and it is vital we continue to do all we can to protect them and prevent long-term effects.
"Young people should feel encouraged to speak up, look out for each other, and ask for help. This campaign and these resources are a great way to access support and help parents to understand steps they can take to care even more for their children's mental health and wellbeing."
Professor Prathiba Chitsabesan, NHS England Associate National Clinical Director for Children and Young People's Mental Health, said:
"As young people go back to class, it's understandable that while many will be excited to get back, some may also have concerns and anxieties about the new academic year, following the uncertainty and upheaval of COVID, which is why this important campaign is offering practical tips to help kids cope.
"Parents, carers, teachers and students should also be reassured that the NHS has been and will continue to be there for everyone with concerns about their mental health, whether through 24/7 crisis support lines, video and phone consultations, or face to face appointments."
Emma Thomas, Chief Executive of YoungMinds, said:
"The coronavirus pandemic has had a huge impact of the lives of children and young people across the country and many have struggled with social isolation, anxiety and fears about what the future holds.
"We know how important it is for young people to get early support for their mental health when problems first start to emerge. This is a welcome and much-needed campaign, and we hope that it will provide young people with the resources to support their mental health and to seek help if they need it. We also hope that it will ensure parents and carers have the tools to support their children's wellbeing and help them adjust in the coming months."
Davina McCall, TV presenter, said:
"Children have missed out on so much during lockdown and like lots of other parents, I've wanted to support mine as much as I possibly can. As we're starting to go back to normality and there's still lots of uncertainty for our kids, it's important we're there for them through their ups and downs – communication is so important. For anyone that's concerned or worried, or just want some tips on how to support them, please search Every Mind Matters."
Children aged 5 to 18 and young people aged 13 to 18 along with their parents or carers will be supported by the new Better Health – Every Mind Matters campaign through these challenging times. The campaign will be broadcasted over radio and social media to reach and help as many people as possible.
Article source: https://www.gov.uk/government/news/public-health-england-launches-new-every-mind-matters-campaign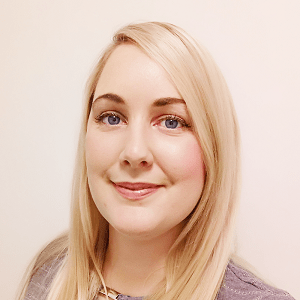 Tracy is an Editor and Marketing Director who helps healthcare professionals and technology companies work together to digitise the UK healthcare system. After many years of helping award winning technology companies bring their innovations to the UK market she launched the Health Tech Digital resource platform which keeps healthcare professionals up to date with industry news and technology solutions for their establishments. Tracy is also the Marketing Director of Reborn Marketing Ltd and has worked with both private and public sectors focusing on technology in the UK for the past 7 years. If you have news you would like to share or would like to get in touch regarding your healthcare technology solution you can reach Tracy at tracy.williams@healthtechdigital.com.