0
23rd December 2020 10:15 am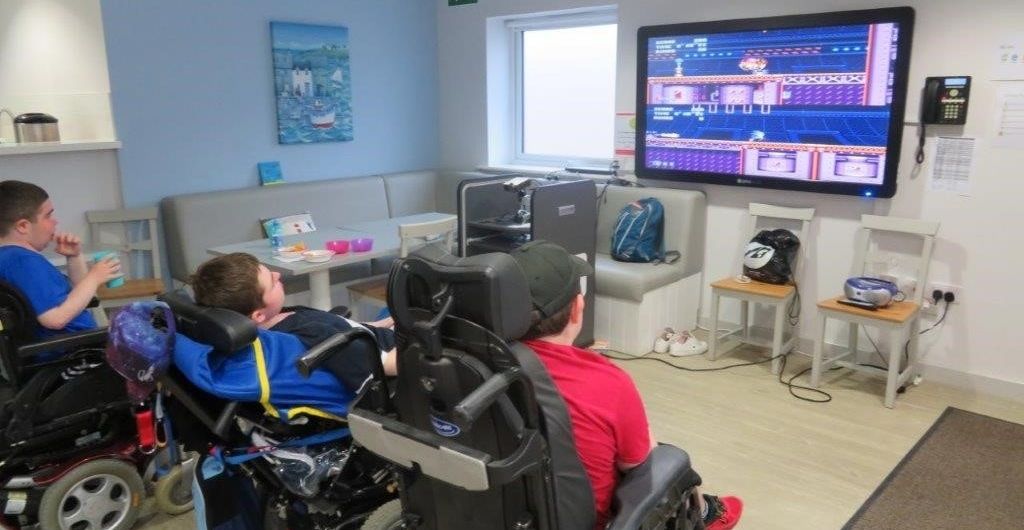 Ubisoft's Future Games of London donate to charity Lifelites so isolated, life-limited and disabled children can play thanks to inclusive gaming equipment
The London-based games development studio Future Games of London donated £13,250 to the small charity Lifelites, which donates assistive technology to give life-limited and disabled children using children's hospice services a chance to play, be creative, communicate and control something for themselves.
Lifelites and Future Games of London appreciate that the COVID-19 pandemic has left many people feeling overwhelmed, exhausted, and isolated by the sudden change of routine and isolation. Life-limited and disabled children using hospice services have had to shield throughout this year and have had their already difficult lives made more so by the anxiety and isolation caused by the pandemic. These children are in and out of hospital all their lives, undergoing regular treatments and procedures as a result of their life-threatening conditions. Lifelites helps these children to escape the confines of their conditions through the provision of assistive gaming equipment and specialist technology.
Virtual Reality enables children in wheelchairs, for example, to walk along the beach or through snow under the Northern Lights. For the first time in their lives, they experience feeling of what it must be like to walk, run, or swim. During their stay, adaptive controllers enable children, whatever their abilities, to control something themselves, and continue gaming online with their friends and family outside the hospice.
Mel Lowe, Youth Worker at the children's hospice Derian House in Lancashire: "Social media and online gaming are such an important part of the young people's lives, especially to ease social isolation. By having access to the equipment provided by Lifelites they are able to keep in touch with friends and don't have to worry about losing track of their gaming during their respite stays."
One of the children who greatly benefits from the accessible gaming equipment donated by Lifelites is Abdullah who visits Richard House children's hospice in East London. When he was two years old, Abdullah was diagnosed with a rare disease called Pompe disease. At that time, all children below the age of two with this condition were dying but he was the only one who didn't and he is in his teens now. His muscles are very weak and he sits in a wheelchair. The Lifelites-donated accessible gaming equipment makes it possible for Abdullah to play video games, allowing him to move virtually as well as encouraging him to move physically. Abdullah enjoys playing on the PlayStation with his brother. Even when Abdullah is on a residential stay at the hospice, gaming enables them to bond together as he is able to interact with his siblings at home, online.
Ian Harper, Managing Director of Future Games of London: "The FGOL team, along with each of the other Ubisoft UK entities are so proud to be able to support Lifelites' vital work to give life-limited children as well as those with disabilities a chance to play through using assistive technologies. We have supported Lifelites for some time now and will continue to do so, and strongly encourage other gaming companies to do the same."
Lifelites chief executive, Simone Enefer-Doy, said: "With the very generous donation from Ubisoft's Future Games of London, we can donate accessible gaming equipment for life-limited and disabled children using children's hospice services, giving them the opportunity to play with their brothers and sisters, and control something themselves, often for the first time. It's wonderful to see that Lifelites-donated adaptive gaming equipment can have a tremendous impact on the lives of these children. It really gives those with limited lives, unlimited possibilities. This is only possible thanks to our supporters, like Future Games of London."
Lifelites donates and maintains assistive and inclusive technology for the 10,000 life-limited and disabled children using every children's hospice service across the British Isles. This technology gives these children the opportunity to play, be creative, communicate and control something for themselves, for as long as it is possible.