0
15th November 2021 7:00 pm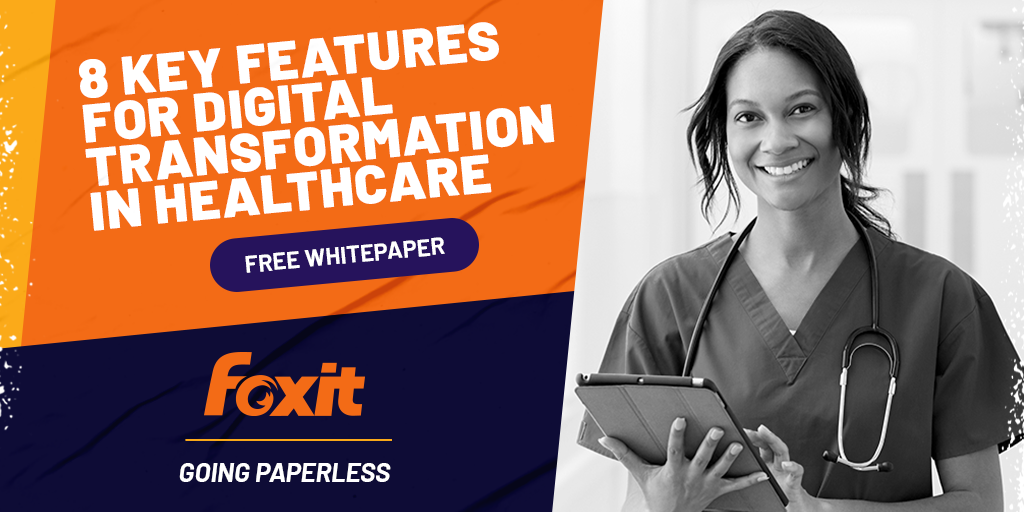 In the past year, the UK healthcare system has been pushed to its limits having to adapt and implement internal and patient facing administrative processes at pace. Healthcare professionals had to put many plans on hold, fast track other plans and deal with situations that most have never experienced before. From the PPE shortage putting healthcare workers and their families at risk of contracting Covid-19 to finding a workaround when using some devices that weren't designed to be used for mass testing and managing millions of appointments which had to be delayed, put on hold or converted to virtual consultations.
The NHS has known for a long time that it has to undertake large scale digital transformation projects at all locations in order to bring systems up to speed with technology. The Long Term Plan published on 7 January 2019 set out its vision to redesign patient care and future-proof the NHS. The NHS has been ready and positioned for change with a secure and improved funding path, a consensus about the changes needed confirmed by professional bodies and 85,000 members of the public and lastly building on the work from the NHS Five Year Forward View which is now providing practical experience of how exactly to bring about change.
Covid-19 was declared a Public Health Emergency of International Concern on 30 January 2020, and a pandemic on 11 March 2020 by the World Health Organization.  Patient facing processes were one of the first to go through this fast-tracking period where we saw a shift from face-to-face consultations to virtual consultations. Patient record digitisation projects were approved at lightning speed as social distancing came in to force and doctors needed to consult patients whilst also having all of their historical patient data to hand – most of which would be sitting in a storage room somewhere in the hospital or off-site.
We have come to a place where we have a better handle on the pandemic but there is now a major backlog in NHS care due to the shutdown of most services in the first wave which were not related to Covid-19. Coupled with the cancellation of many elective procedures due to the second wave there is now a record high waiting list of 5.45 million.
Many projects involving internal administrative procedures which were planned to be improved by technology were either put on hold or a workaround solution was quickly put together until the right solution could be carefully chosen and put in place. We are now facing an administration nightmare but the ideas and solutions that have been implemented due to the pandemic have certainly lessened the impact of the pandemic as healthcare teams quickly reacted and adapted to the needs demanded by the pandemic.
We have identified 8 Key Features to look out for when deciding on a software solution to help fast track your hospitals paperless or paperlite journey as we push forward to the ultimate goal of more targeted and integrated delivery of healthcare to the UK population.
Click HERE to download the full white paper entitled "Going paperless: 8 Key Features for Digital Transformation in Healthcare" and read about the 8 Key Features for Digital Transformation in Healthcare.