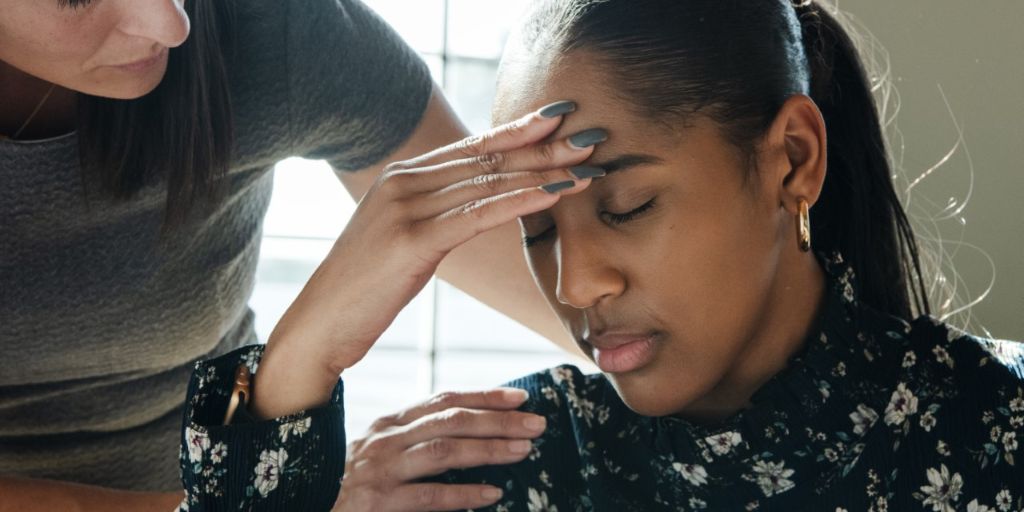 HelloSelf – the fast-growing, trusted therapy and psychological coaching platform – has partnered with the NHS as part of a joint initiative that could help hundreds of thousands of people improve their mental health, and access vital wellbeing services.
The initiative is designed to complement the services already offered by the NHS as part of its commitment to delivering the best quality of care for patients, and ensuring everyone can access safe, effective support. It also aligns with HelloSelf and the NHS' shared goal of wanting to improve people's lives through compassion, trust and collaboration.
HelloSelf's platform provides personalised one-to-one therapy over encrypted video, enabling those who are not well – both individuals and their families – to access the clinical help that they need. The first stage of its NHS partnership will allow clinicians at Central and North West London NHS Foundation Trust to refer their patients to HelloSelf. Whether that's to meet a time-sensitive need, to maximise resources, or where a patient requires additional, specialist support.
There they will get access to HelloSelf's full-range of highly personalised treatment approaches, provided by leading clinical psychologists and CBT therapists, as well as the platform's outcome-based monitoring tools and emotion trackers. Via HelloSelf, the NHS can also pair specific needs of patients with therapists who specialise in treating those needs using the platform's AI-powered matching tools.
Further partnerships  between HelloSelf and other NHS trusts are expected to be announced shortly.
Combining expertise to achieve the best possible outcomes
The platform uses outcomes, tracking and goals as tools for monitoring and understanding member progress. These outcomes help members track, learn and quantify their progress. This means that, once referred, NHS clinicians are able to view the progress of their patients in real-time via the HelloSelf Partner Account, making the platform really valuable for monitoring patients to ensure they are achieving the best possible clinical outcomes.
Patients are similarly empowered to take control of their mental health and wellbeing through the HelloSelf App. Their own Self plan allows them to add notes about their recovery, monitor their moods, track their levels of depression, anxiety and wellbeing using clinically validated questionnaires, set goals and save the activities and tools recommended by their therapist. The platform remains accessible even after treatment has ended to help people get better and stay better for longer. In this way, HelloSelf can help make the member an expert in their own health and well-being so that they can access tools they know have helped them in the past to help them stay well, after treatment has finished.
Helping people thrive
Today's announcement is a significant milestone for HelloSelf as it represents the firm's first public sector partnership. Founded in 2019 by Charlie Wells after he survived a rare and usually fatal form of brain haemorrhage, the platform was inspired by his personal journey back to health.
"I started HelloSelf to help make Every Self Better," said HelloSelf founder Charlie Wells. "It is estimated that 792 million people in the world are living with a mental health disorder who could benefit from personalised psychological advice. I'm thrilled to begin working with the NHS, an organisation which saved my life and is very dear to my heart. Together HelloSelf and the NHS can start addressing the mental health needs of so many more people. This partnership is a fantastic endorsement of HelloSelf's  commitment to quality outcomes."
Improved outcomes for all
Alongside its work with the NHS, HelloSelf provides therapy to almost 1,000 active members a week and can be accessed through self-referrals, as well as via referrals from GPs, clinicians, insurers and employers.  It also looks after 250,000 employees through its employer programme which includes the likes of Fox Williams, PJT, Berkeley, BGF and Impression Media. HelloSelf works with all leading health insurers  including Zurich, AXA, Aviva, Vitality and Bupa. The company was recently selected to take part in the TechNation Upscale program as one of the UKs fastest growing tech companies.
The onboarding of clinic partners and the development of the treatment platform is overseen by Chief Clinical Director, Dr Rumina Taylor,  the award-winning Chartered Clinical Psychologist accredited by the British Psychological Society (BPS) and a Practitioner Psychologist registered with the Health and Care Professions Council, UK.
By providing tools that make therapy  more efficient, HelloSelf's patients get better faster. Patients are usually matched with a therapist and commence treatment within two weeks, compared to much longer typical waiting times in private practice. Members who use the HelloSelf tools typically get 30% better outcomes than those who don't and also need fewer sessions to achieve recovery: the average session number is eight, versus 12 more typically.
The platform also cuts the administrative burden on clinicians by providing tools and shortcuts to cut the time it takes to complete paperwork and records related to patients. By allowing clinicians to focus on clinical work and communicate simply and quickly, clinicians are able to deliver better care without  a heavy administrative burden. The platform's tools help to reduce the administrative burden from 45 minutes (after a 50 minute session) to around 14 minutes.