0
15th September 2022 4:39 pm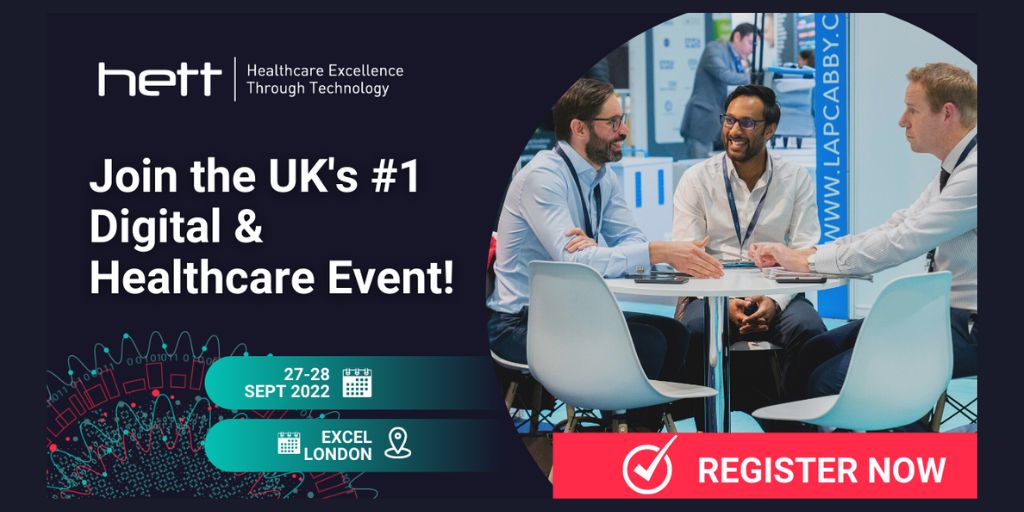 A new theatre has been launched to provide leading healthtech professionals with the opportunity to explore, learn and discuss the latest developments regarding digital infrastructure and data architecture. This new platform will facilitate further discussions surrounding big patient data and the tools and systems required to manage it effectively.
The Infrastructure and Data Architecture theatre will make its debut at this year's Healthcare Excellence Through Technology (HETT Show), which takes place at the ExCeL London on 27-28 September. The agenda focuses on key topics and industry trends, including cyber security, data lakes, cloud technology, ethical uses of data, and AI and virtual wards.
The new addition will be the fifth dedicated theatre at the show, providing the audience with in-depth content and conversation. The returning theatres are Culture & Implementation, Digital Maturity Forum, Digitally Empowered Patients, and Integration & Interoperability. All agenda sessions are CPD-accredited with the aim to support the healthcare community to solve the sector's most pressing challenges, gain valuable insights and takeaways to use in their organisations.
Confirmed speakers for the two-day event include: Simon Bolton, Interim CEO at NHS Digital; Ming Tang, Chief Data and Analytics Officer at NHS England; Hassan Chaudhury, Healthcare UK, Department for International Trade; Alice Montgomery-Reed, Head of FutureNHS, NHS England; James Austin, Director of Data Strategy and Policy at NHS Digital; Shani Gray, GP & Clinical Lead at North Central London CCG; Toral Thomas, CCIO at Norfolk and Suffolk NHS Foundation Trust; and Navina Evans, CEO at Health Education England.
Emma Victoria-Fell, Event Director, HETT, said: "HETT Show is a space for innovation and connectivity, designed to support the UK's healthcare sector continue to level-up health and care moving towards a vision of person-centred, digitally enabled care.
"The Infrastructure and Data Architecture theatre will drive discussion on enabling the power of data-driven health and care. This new forum will be tackling key challenges around base architecture, big data collection, management, sharing, and storage, and how new technologies fit within the existing infrastructure. This latest addition to the show shines a focus on the systems and infrastructure that will be the bedrock of current and future transformation goals and a data driven NHS."
For more details about the HETT Show, visit the website hettshow.co.uk. The conference is free to attend for those working in the NHS, independent healthcare provision, the care sector, and the wider public sector, academia/research and not-for-profit.