0
9th November 2020 3:00 pm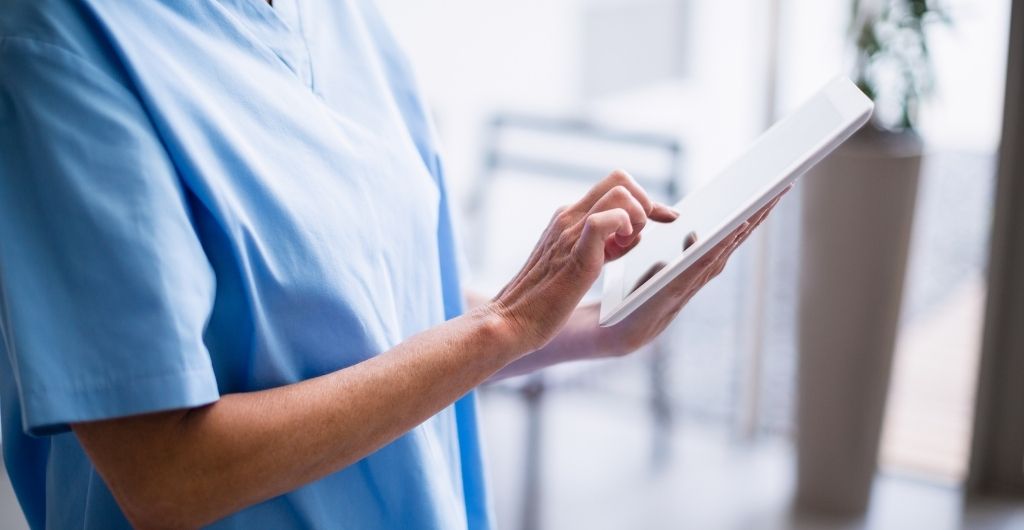 A powerful new digital tool is being rolled out to NHS Trusts across the UK to strengthen protections for temporary staff at high risk from COVID-19.
To help hospitals adhere to new NHS guidelines around staff risk assessments, an innovative digital solution has been built by Patchwork Health. This system allows management teams to digitise the risk profiles of their staff and operate a confidential live dashboard which shows if and when high risk staff are due to work on higher risk wards.
The technology replaces the cumbersome process of relying on spreadsheets to monitor risk factors. Instead, NHS staffing management and occupational health teams are now able to ensure the shifts booked by those with known risk factors (such as comorbidities, age, or pregnancy) can be monitored in real time and alternative shifts for high-risk staff can be discussed if and when appropriate.
This instant reporting has the power to protect team members, keeping them safe and well, and allows managers to monitor and report on risk accurately.
Crucially, the system also protects the sensitive personal data involved in building risk profiles. All information is fully encrypted and only shared directly with certain elected managers. The use of the COVID risk assessment technology is also fully integrated into the existing bank staff management system of those using the Patchwork Health platform.
Dr Anas Nader, co-founder and CEO of Patchwork Health, comments:
"As we now know, certain individuals are at much higher risk of contracting and developing serious complications as a result of COVID-19. As cases continue to increase across the country, it's vital that we ensure NHS team members under greatest threat from the virus can work safely and risks can be monitored accurately, as the NHS has been clear to communicate in recent weeks."
"To this end, our team has created a bespoke feature to provide an additional tier of support to HR teams using Patchwork Health. Crucially, this system is entirely secure, providing peace of mind to everyone at this stressful time. It will save resources and help keep staff safe."
"We are excited about the impact this new COVID risk assessment feature will have for all of our NHS partners. Shifts can be managed intelligently, vital NHS workers will be protected, and wards can remain safely staffed by the best placed clinicians."