0
10th November 2020 1:00 pm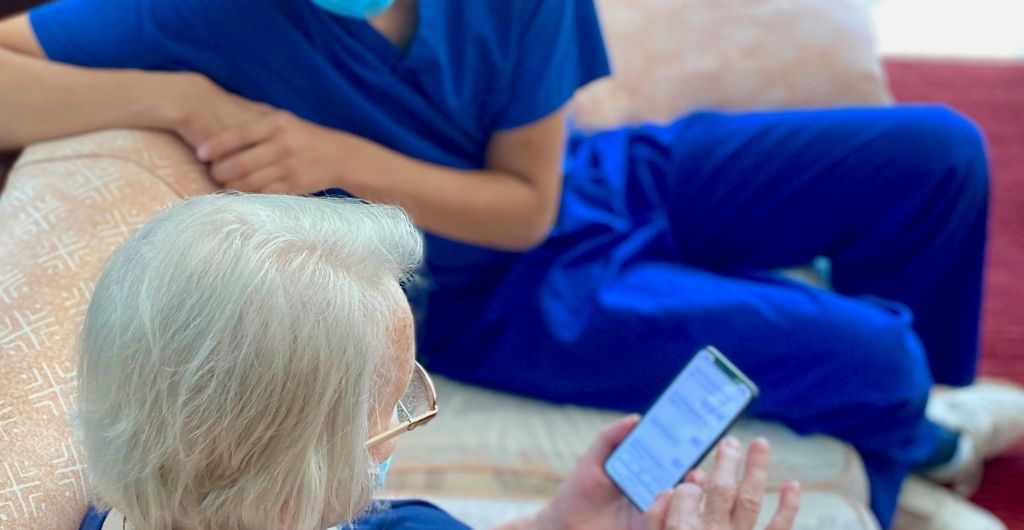 The empathetic technology screens signs and symptoms directly through the app using AI monitoring the movements of your body whilst guiding you through a series of games.
A group of young NHS doctors and medics have built a cutting-edge AI-driven dementia detection app, Mindset, in order to embark on the largest-ever dementia data-gathering initiative to involve the public.
The group are aiming to galvanize 100,000 members of the public to join the fight against dementia and help train its AI technology. By downloading and conversing with the Mindset app and completing several tasks which take a total of four minutes, people of all ages, whatever their health status, can work towards perfecting the ability of the technology to catch the early warning signs of dementia.
Mindset aims to identify the early signs and symptoms of dementia through sophisticated tests to evaluate memory, dexterity and other indicators of the disorder. A compassionate bedside manner, modelled on the Mindset team's combined experience within the NHS, is coded into the language the app uses.
Hamzah Selim, Founder of Mindset, said: "Dementia isn't just prevalent, it can also be devastating – especially if left undiagnosed – for both the individuals affected and their families.
"Imagine having a grandparent who has had to isolate, too anxious to seek care because of COVID and overwhelmed because the journey to receiving a diagnosis is complex. Mindset breaks down these barriers to care, making care safer by making it work remotely and making it accessible to all by putting it in the palm of your hand."
Created by a group of young talented medical professionals, Mindset provides an affordable, scalable and accessible solution to dementia care. The team includes designers from Google, senior clinicians from Imperial, front-line medics from UCL, and most importantly, a community of patients, that have helped design Mindset from day 1.
COVID-19 has accelerated the need for a technological solution that can be accessed in isolation and widely distributed. In August, it was shown than dementia patients account for 1 in 5 COVID deaths in the UK. More broadly, cases of dementia have risen 40% over the last five years, particularly amongst young people.
Hamzah Selim continued: "People all over the world have an opportunity to genuinely affect the lives of dementia-sufferers for years to come. By downloading the app and helping us train the AI, we can deliver care to thousands of people during a difficult time."
Social isolation has a huge and disproportionate impact on people with dementia. Mindset measures a repertoire of smartphone sensors to guide the user through a series of fun tasks. The games feature shapes, colours and augmented reality, all designed to test the brain's response. The data this yields will help clinicians understand the link between the body's response and the early stages of dementia.
Nicole Petrie, a social media dementia advocate and family member of a dementia suffer, said: "Before my mom was diagnosed with early-onset dementia, I didn't know enough about the condition. I want to use my platform to engage young people with the devastating impact of living with a person suffering with dementia and the importance of early diagnosis. Mindset4dementia is the first step in building critical technology that can help families seek the care they so urgently need."