0
30th August 2022 8:00 am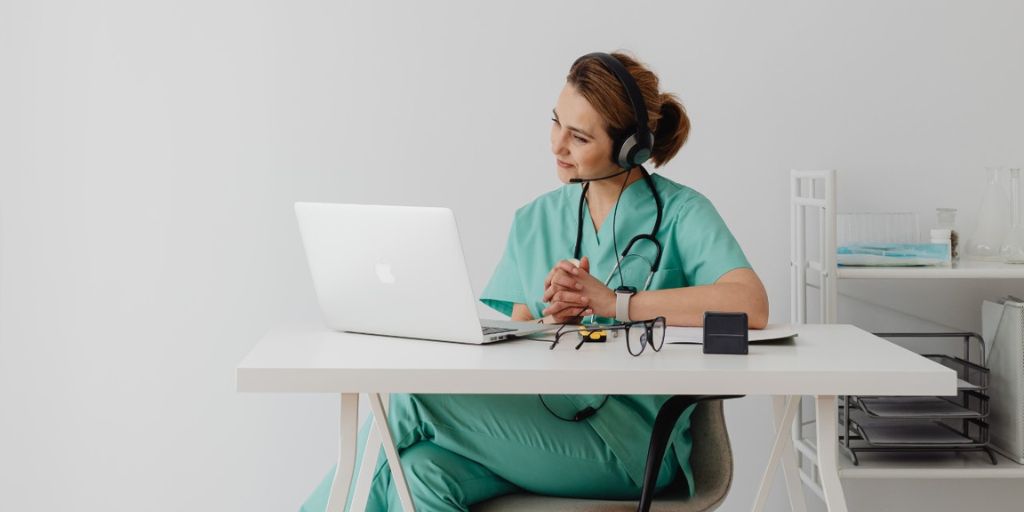 Podcasts have become an increasingly popular medium over recent years with as much as 40% of the UK population listening to podcasts on a monthly basis. Due to the convenience of the format for consumers to be able to find and listen to shows that fit their interests at times that suit their schedules, and the ease of access for individuals to begin making their own content, it is unsurprising that healthcare professionals are also choosing to engage with podcasts. As the digital presence of HCPs continues to evolve and have a deeper impact on the real-world medical landscape, it is more important than ever to understand how HCPs are utilising podcasts as both creators and consumers.
Over the past 6 years, HCPs' online discussions mentioning podcasts have grown significantly. The average number of posts per month increased from around 12,000 in 2016 to a peak of 35,000 posts during the height of the pandemic between 2020 and 2021, before returning to an average of close to 25,000 monthly posts over the last year. This demonstrates the increased attention and engagement HCPs have given to podcasts over recent years and their growing role within medical communities.
Why do HCPs listen to medical podcasts?
From analysing the conversations of HCPs online there are three main reasons why HCPs listen to medical podcasts:
1. Podcasts require less 'mental energy' to learn new medical information
2. Medical podcasts can be consumed on the go
3. Communities are built around medical podcasts
Medical podcasts require less mental energy to learn new information
One of the key reasons podcasts have become so popular among HCPs is that they can bridge the gap between the informative and the entertaining. In a qualitative study published in academic medicine, HCPs shared that podcasts were a convenient way to learn new information that required less "mental energy" than traditional formats such as textbooks or journal articles. Indeed, many HCPs recommend podcasts to their peers as being an easily digestible means of consuming educational material that can still significantly benefit their learning.
Medical podcasts can be consumed on the go
The convenience of podcasts also goes beyond just being an entertaining and engaging medium for education, as they are also vastly accessible. With the majority of podcasts being available entirely for free and on a variety of platforms and devices, it is an easy place for HCPs to find out more about their own specialisms or other topics that interest them. Additionally, podcasts hold the benefit that they can be listened to 'on the go', making them appealing for those with limited time to consume other types of media.
Communities are built around medical podcasts
Another positive element of medical podcasts highlighted by HCPs is the sense of community that can be built between listeners of the podcasts. Medical residents particularly shared that listening to podcasts focused on their specialisms helped them feel more a part of the wider professional community, with some also citing its benefit in ingraining the language that HCPs use into their vocabulary. This sense of community built around medical podcasts also exists within the online space, with many HCPs joining in online discussions around the topics discussed in a podcast episode.
What do HCPs make podcasts about?
As well as understanding why HCPs are listening to podcasts, it is also useful to gain an insight into the types of podcasts that HCPs engage with and particularly the podcasts HCPs themselves make.
Since the beginning of 2022, some of the most mentioned medical podcasts by HCPs on Twitter cover a variety of topics, including the expert assessments of haemato-oncological treatments found in the 'Plenary Session' podcast and the historical stories about the development of clinical treatment offered by the 'Bedside Rounds' podcast.
One of the key subtypes of medical podcasts is educational podcasts. These podcasts serve the fundamental role of sharing medical knowledge among HCPs; whether that is in the
form of providing academic support for medical students through a revision podcast such as 'Zero to Finals', or in the form of experts disseminating their advice on diagnostic reasoning such as in the 'Clinical Problem Solvers' podcast.
While some HCP podcasts are specifically designed for an audience of their peers, and as such cover more in-depth and specialised aspects of healthcare, others have created podcasts to specifically help keep the public informed of medical issues. One example of this can be found in the 15-minute episodes of the podcast '2 docs talk', in which doctors Kendall Britt and Amy Rogers "talk about the topics that they want healthcare consumers to understand". As such, the reach of influence of HCP podcasts can go beyond just impacting other HCPs but can also have an effect on the level of understanding of healthcare topics in the wider public.
What impact do medical podcasts have?
Medical podcasts are more than just a convenient way for HCPs to access medical information but are also a central tool in shaping the way HCPs and the public think about healthcare issues. As with many digital platforms, the discussions and opinions shared online often have an influence on the topics which are viewed with the most importance
offline too. An example of this in action is shown in an article published in the journal of graduate medical education, which demonstrated how medical podcasts have catalysed conversations about racial equality and transformative change in the US.
As the popularity of podcasting continues to grow, particularly within medical communities, so too will its potential for impacting the thoughts and decisions of HCPs. As such, understanding the landscape of healthcare podcasts alongside other digital platforms is invaluable for gaining insight into what HCPs think.