0
23rd April 2021 8:00 am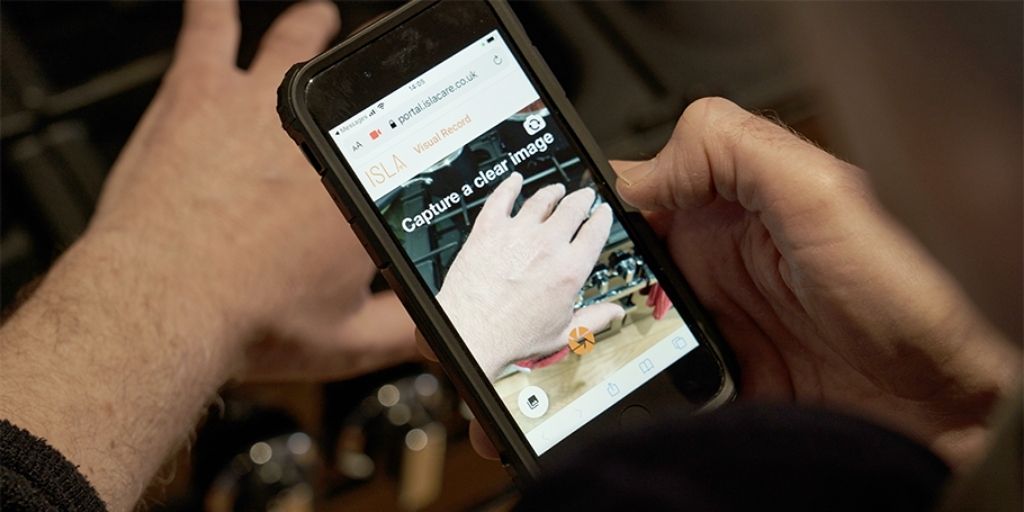 Chelsea and Westminster Hospital NHS Foundation Trust announce today the roll-out of the innovative ISLA technology across North West London, following a successful pilot at Chelsea and Westminster Hospital during the COVID-19 pandemic.
In response to social distancing and limitations imposed on hospital visits, teams at Chelsea and Westminster Hospital including Dermatology, Burns and Pain Management partnered with ISLA to enable patients to share securely and remotely images of rashes, wounds and other skin conditions with clinicians digitally – without having to go into the hospital.
The pilot has been extremely well received by clinicians and patients alike who have valued the regular connection and communication with their clinical teams from the comfort of their own home. As indicated by the graph below, the ISLA technology has been rapidly adopted within the Trust.
Dr Gayathri Perera, Consultant Dermatologist at Chelsea and Westminster Hospital NHS Foundation Trust said: "ISLA technology has hugely impacted the way we've delivered care. With a direct line of communication with patients, who are able to share visual updates and discuss symptoms from home, we can agree a treatment pathway together, easily and transparently. Digital platforms like ISLA are great examples of how remote care has been, and will continue to be, reshaped as a result of the pandemic."
The partnership with ISLA is part of the CW Innovation programme – a joint initiative between Chelsea and Westminster Hospital NHS Foundation Trust and its charity CW+ – to 'test and scale' innovations and digital systems that improve patient care and experience. The ISLA partnership is one in a long line of innovative collaborations at the Trust delivering remote patient care beyond the four walls of the hospital.
Dr Claire Fuller, Consultant Dermatologist at Chelsea and Westminster Hospital NHS Foundation Trust and Chair of the North West London CRG, explained: "Our work with ISLA is a great example of how we are working with digital health partners to benefit our patients. The ISLA team fully understand the realities and needs of image management in clinical practice and how this can transform virtual practice reducing hospital visits for patients. We look forward to our ongoing collaboration as we roll-out it the technology more broadly across North West London, and hopefully throughout the NHS in the future."
The ISLA encrypted visual record can be integrated with other clinical systems and allows healthcare professionals to identify how a condition is changing over time, providing valuable context to clinical conditions. Peter Hansell, Co-Founder at ISLA explained: "We are committed to providing patients and clinicians with a secure and intuitive way to use visual data as we believe this is key to delivering care in a scalable and convenient way. It's been fantastic to work with the Chelsea and Westminster team, who have integrated our technology as part of the Trust's day-to-day systems so quickly, and we look forward to supporting across the North West London region."