0
1st September 2020 4:30 pm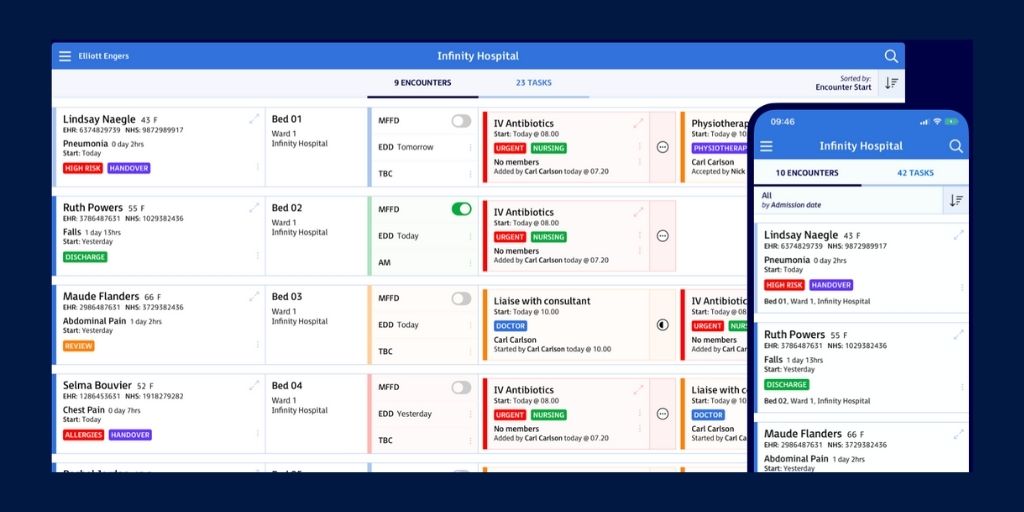 Liaison Group have announced the completion of a strategic investment into digital workflow providers, Infinity Health.
Infinity Health are the creators of the award-winning digital tool Infinity, which was formed to transform the way healthcare professionals coordinate care and communicate around their patients. Liaison's investment in the company aims to support its ongoing efforts in continuing to change the global health economy.
Digital transformation is at the heart of Infinity; driving savings and efficiencies. It provides a digital platform on which health and care staff can log, share and coordinate their daily care tasks in real-time, solving the often-found communications issues that arise with current verbal and paper-based processes.
Liaison's investment will allow more trusts to access the tool and the benefits that digitising task management can bring to the NHS. From saving valuable clinical time to reducing the chance of tasks being missed, Infinity supports not only the improvement of patient care and safety, but also workforce redesign through the understanding of how many people are needed to do what work at any one time.
Liaison Group's Chief Executive, Andrew Armitage, states: "Investing in Infinity Health supports Liaison's mission to change the global health economy. Infinity Health represents an opportunity to take Liaison Group to the heart of the NHS and health economies globally, enabling us to work in the area of care coordination and communication, and contributing to our core expertise in NHS savings and efficiencies."
Despite COVID-19, Liaison Group has continued to prioritise research and market analysis into identifying the leading tech solutions to support the NHS and its essential operations. Andrew continues: "We have seen the benefits that innovative technology solutions have brought to the NHS during the COVID-19 pandemic, and how the right solutions have improved patient care and workforce management at a time when swift digital transformation was needed most. As with this investment, we will continue to support the right technology solutions to further the health economy going forward."
Elliott Engers, CEO at Infinity Health, said: "We are delighted to begin this partnership with Liaison Group, who have unrivalled expertise and experience within the NHS. We are united by a shared vision to support frontline staff with the tools they need to safely and efficiently care for their patients. Together, we aim to bring the benefits of Infinity to as many health and care teams as possible."
Liaison Group and Infinity Health look forward to moving forward together in the coming months to support NHS organisations to transform their care coordination and workflow. To find out more, please contact Liaison Group on 0845 603 9000 or email info@liaisongroup.com