0
25th October 2023 3:03 pm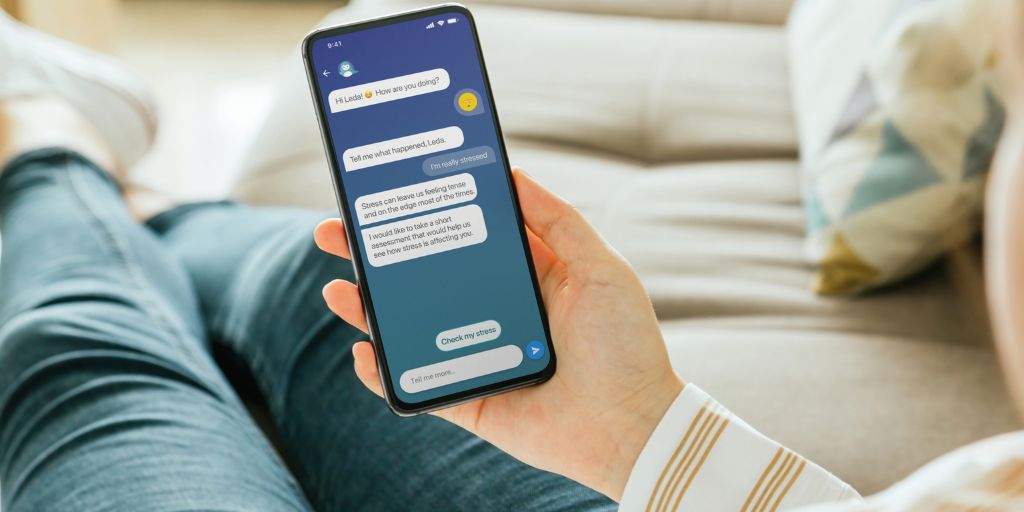 Mental health is a universal human right, as the theme for the 2023 World Mental Health Day so rightly pointed out. Yet for many, there are still huge barriers, and the landscape is far from equal. Some startling facts:
Of the 45,599 Muslims who entered talking therapies in 2021-22 only 2.6% finished their course of treatment, compared to 38.9% reporting no religion.
Despite Black adults being more likely to have a mental health issue, they have the lowest treatment rate of any ethnic group, at 6% (compared to 13% in the White British group).
Whilst Black people are four times more likely to be detained under the Mental Health Act than White people illustrating that a lack of immediate access to mental health care early on, leads to more acute issues for this community later.
It's estimated that 85% of people aged 50+ with mental health difficulties receive no help at all.
Socioeconomic status plays a big role, and children and adults living in households in the lowest income bracket up to five times more likely to develop mental health problems than those in the highest. This is why the NHS has launched Core20PLUS5 approach for adults in the lowest 20%.
Technology offers a solution. Clinically backed and evidence based tools are able to reach people where they are, when they want support, through digital apps and services. And we know that people want it – 8 in 10 of employees surveyed in our report All Worked Up said they would prefer to speak to an AI app than HR, and 53% would choose it over a therapist. Thus, digital mental health technology has the potential to help address the mental health crisis by providing people with access to affordable, convenient, and effective mental health care.
AI has made it possible to identify mental health concerns from text inputted by users, as well as verbal and non-verbal indicators of psychological distress. It can also bring together information from multiple data streams to predict health risk, can identify trends in longitudinal data, and improve diagnostic precision. AI is also assisting clinicians in monitoring symptoms and administering psychometric assessments. AI for mental health can also greatly assist human mental health professionals by taking care of a large bulk of repetitive tasks, identifying patterns that could help the clinicians in diagnoses, reducing barriers to therapy, and freeing their time for the more critical tasks that need human intervention. Hence, AI could serve both as a standalone solution as well as enable hybrid mental health applications.
Digital health tools can help bridge the gap in health disparities if implemented with a focus ons equity. Equity isn't about giving everyone the same care, but making it personalised so everyone has the right care for them. AI is effective because  responses are tailored and focused on individual need, aligned to specific symptoms and demand for what an individual would most benefit from. The NHS has commissioned new guidance for involving people in their own health and care after finding that two in five want to have more autonomy to manage their conditions, and digital tools are therefore a way to increase trust in a system through the augmentation of existing care pathways with bespoke AI tools.
Not using digital carries with it risk. Risk that comes from being on long waiting lists and seeing patient's symptoms deteriorate and clinical severity escalate, reducing the likelihood of recovery. It can save clinicians time, so that they can devote more time to delivering high quality care, with tech being part of a suite of tools that make therapy work. Tech can make services local and personalised, with 24/7 wrap around support, offering individualised care at scale.
The ability to engage with a digital solution on everyday communication deviceslike mobile phones, computers or tablets,  helps address an essential part of inclusivity and equity in access. For instance, individuals belonging to rural communities, or shift workers, may not have access to mental health facilities at times or locations that suit their needs, and an AI chatbot can be a potential solution. Wysa have done lots of work to increase inclusivity. It is available in Hindi and Spanish, with more languages to come, and the conversational AI can be plugged into platforms such as WhatsApp, if needed.
With over half the world living in areas with less than one psychiatrist for every 250,000 people, and the presence of long waiting lists and resource constraints even in developed economies, solutions like Wysa have used conversational AI to deliver therapeutic support that bridges key gaps in healthcare provision.