0
10th December 2020 3:00 pm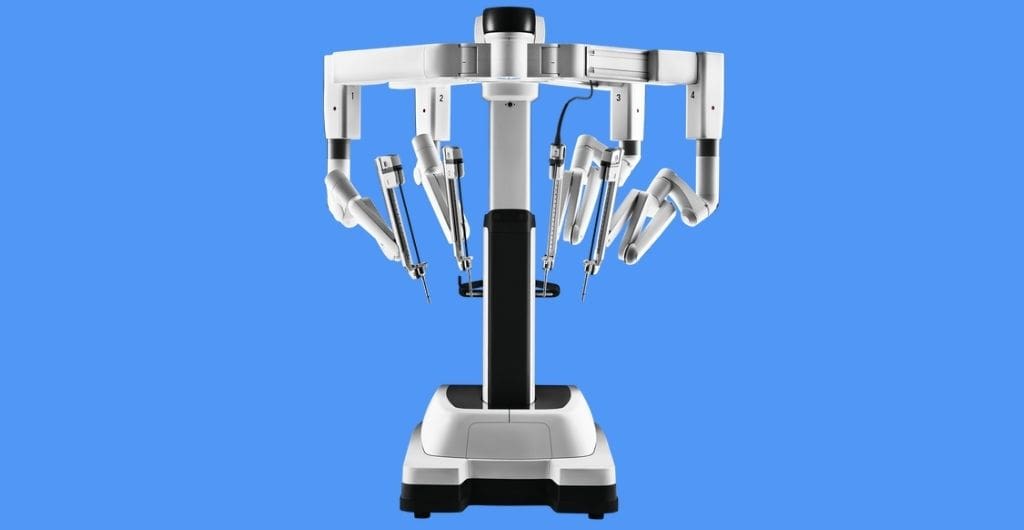 A complex salvage prostatectomy performed at King Edward VII's Hospital using the latest da Vinci Xi robot has been showcased to leading medical specialists and fellows around the world, at industry leading conference ERUS-DRUS20.
The successful surgery, which took 1.5 hours to complete, was performed by consultant urological surgeon Mr Paul Cathcart, a renowned specialist in robotic prostate surgery, and demonstrated the latest developments in robotic technology.
This technically demanding procedure was performed following a cancer recurrence and made more difficult by the large amount of scarring and tethering in the affected area following previous treatment. Despite these challenges, the surgical team was able to preserve the nerves and structures needed for potency, as well as preserving continence for the patient.
The complexity of the procedure means it is currently only attempted in around two per cent of cases, with patients otherwise offered only palliative therapy.
The team, among the most experienced in this procedure in the world, utilised the hospital's £2million da Vinci Xi robot, allowing delicate and complex movements that surpass what the human hand can do.
This year, the annual meeting of the EAU Robotic Urology Section (ERUS), which is in its 17th year, joined with the German Society of Robotic Urology (DRUS) to create the ERUS-DRUS20 Virtual Meeting. The event offered two full days of live and pre-recorded surgery sessions, a symposium with the latest in robotic technology, and updates on the latest guidelines for the world's leading and next generation of urological surgeons.
Mr Paul Cathcart, consultant urological surgeon at King Edward VII's Hospital said of the procedure: "It was an honour to be asked to present this complex case to leading surgeons around the globe. The procedure was particularly challenging due to the amount of scarring and toxicity of the tissue in the affected area, but we were able to preserve the urethral length as well as potency and continency, hugely important for quality of life for the patient.
"The fact that the procedure is offered in so few cases means that it is rarely seen, so it was a great opportunity to share our experiences with others and advance medical thinking in this field."
Lindsey Condron, Chief Executive at King Edward VII's Hospital commented: "The hospital has made significant investments in state-of-the-art technologies in recent years; particularly in developing a centre of surgical and clinical excellence in urology. When inviting consultants to join our team, we prioritise clinical excellence and reputation, hand-picking the leaders in their field who are involved in mentoring the next generation. We're proud to have collaborated with Paul to deliver this particularly challenging surgery within a global forum for learning and sharing of best practice."