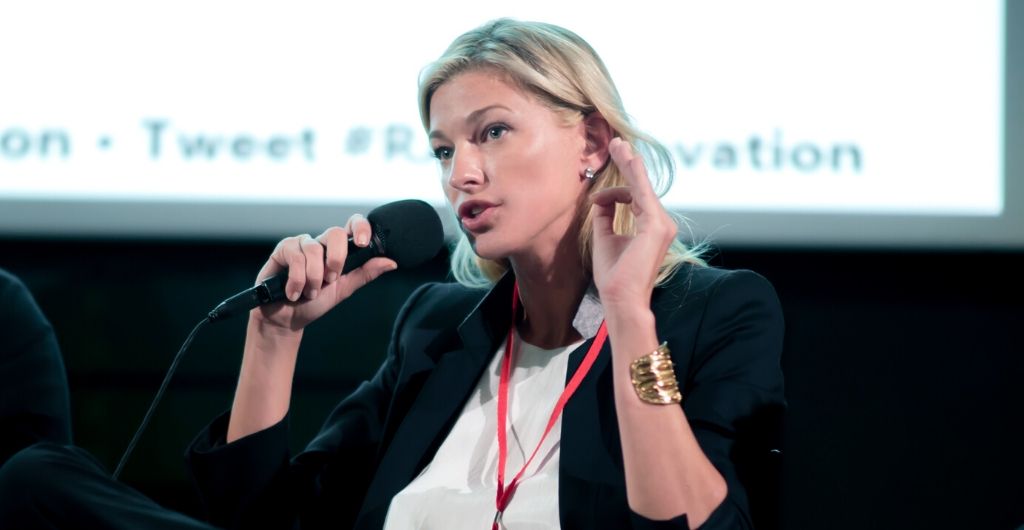 Nicole Junkermann
Nicole Junkermann is an international entrepreneur and investor, and the founder of NJF Holdings, an international investment company with interests in venture capital, private equity, and real estate.
The coronavirus pandemic is pushing healthcare systems around the world to their breaking points. Governments are frantically ramping up spending on research and development (R&D), disease mapping, and pandemic response as the virus reaches their borders.
In the UK's recent 2020 Budget delivered in March, and at the same time as launching a huge public spending programme to fight the COVID-19 virus, Chancellor Rishi Sunak announced the "the largest and fastest increase in R&D investment on record".  This will see the government's science, technology, and healthcare research spending more than double to £22 billion per year by 2024.  While clearly a positive step, will this spike in investment be enough?
As countries bolster their pandemic responses to address coronavirus, they must also have the foresight to realize this is not a temporary issue.  Even after this pandemic, threats of infectious disease, biomedical terrorism, and zoonotic spill over will persist.
"The actions we take now will have consequences for decades to come," warned WHO Director-General Dr Tedros Adhanom Ghebreyesus at the G20 Leaders' Summit on COVID-19.  He charged other nations to "ignite innovation for vaccines and therapeutics, and ignite a global movement to ensure this never happens again."
We must learn from the coronavirus crisis and develop more robust international operations to manage a pandemic.  That's also why R&D and health innovation must remain a priority even after this viral outbreak is contained.
International collaboration is key
As the coronavirus pandemic has illustrated, globalization allows for a localized public health issue to quickly become a worldwide crisis. And as COVID-19 spreads across oceans and continents, it's become evident that our global systems for disease response are failing.
The global impact of the virus has also made it clear that the strength of the entire research and development network – not just the strength of a few key countries or organisations – is increasingly important.  By way of example, the US and China – the largest two economies in the world which together total 39% of the world's GDP – account for almost half of all R&D around the globe.
But what we must guard against is this new wave of protectionism and the inability or unwillingness of countries to share data which could result in these two highest spending countries keeping the R&D developments to themselves, leaving the remaining countries suffering as a result of not benefitting from this R&D investment to fight this virus and future pandemics.  There is evidence of investment paying off.  Japan, Germany, and South Korea spend the most on R&D compared to their national GDPs, with the latter two countries in particular being among the very few countries widely praised for their response to the COVID-19 pandemic.
The whole world must ramp up R&D and infrastructure and work collectively.  Investment must be pumped into universities around the world – not just in Europe or North America – where key research is taking place.  The private sector needs to ramp up investment as well in order to achieve the impressive levels of funding exhibited by the few countries leading the R&D efforts. And, as we increase our focus on R&D, international research collaboration is one of the best tools we have to protect our future.
Take for example the Coalition for Epidemic Preparedness Innovations (CEPI), which is a global partnership between public, private, and philanthropic organisations aimed at accelerating vaccine development to stop future epidemics.  Launched at the World Economic Forum in 2017, with funding from more than ten nations, CEPI has been at the forefront of coronavirus research and has initiated eight COVID-19 vaccine development projects.
"The vaccines that we are developing will exist for the benefit of all humanity," said CEPI CEO Dr Richard Hatchett.  "We must take a holistic approach and work together, as a global community, to ensure equitable access is enshrined in every step of the vaccine development process."
Importance of technology
We need new technologies to make it easier for our researchers, healthcare workers, and operations managers to tackle public health crises in the future.
That's why I began to invest in the field of health technology in 2014 – backing companies like Deep Genomics, which was the first artificial intelligence (AI) company to discover – in just 18 months – a drug candidate for the life-threatening Wilson's disease, and Gordian, which has developed a pioneering technology platform capable of reducing the clinical testing times for the development of new drugs.
I also sit on the board of Paris-based OWKIN which harnesses the power of AI for medical research to develop faster, safer, and more effective medicines and treatments for patients.  In 2019, OWKIN made a major discovery in developing a model to predict and explain the key prognostic factors for Mesothelioma, a type of cancer usually linked to asbestos exposure.
I have been fortunate to see first-hand how cutting-edge technologies will play an increasingly important role in the future of disease control.  Technology has the power to drive forward our global efforts to map, test, contain, and prevent future pandemics.
The coronavirus pandemic has demonstrated how the UK and the broader international health system are ill-prepared to fight infectious disease.  But I believe that as a global community, we can rise to the challenge of this health crisis and be better prepared for the next one.
Investing heavily in health technology and R&D – and maintaining that investment even in times of tranquillity – is the only way to ensure we are protected in the future.