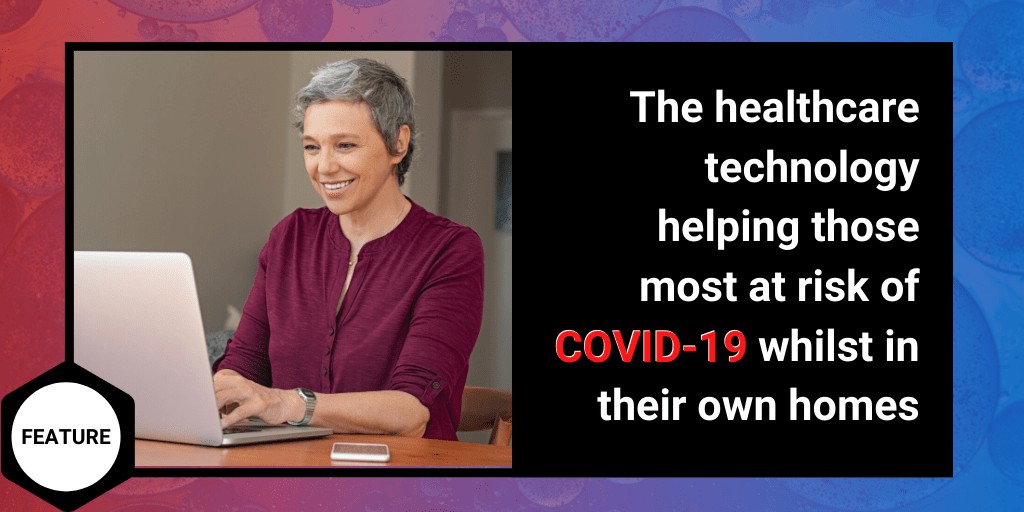 With social distancing and lockdown currently underway as the pandemic spreads through the UK, people are looking at technological solutions to help those most at risk of COVID-19 whilst in their own homes and not always able to be near a caretaker or family.
In this  feature, we look at innovators who have relevant solutions to help those most at risk of COVID-19.
Adapting to remote solutions
In an age where remote medical appointments are now a reality, this type of technology  is in even more demand during this COVID-19 pandemic, especially to those who are over 70, or those with underlying medical conditions.
Companies in the medical field are trying to adapt their business models to be more remote in order to still operate and are looking at various ways to try and tackle the pandemic by potentially helping to prevent more infections.
The solutions below can help in a wide range of ways, whether it is to identify those most as risk of contracting COVID-19 without having to expose themselves to the public and possible infection, to keep on delivering top-notch health services without setting a foot outside of a patients home, or to actively monitor those most at risk when it's not possible to physically be in their homes.
Identifying risks – from afar
Brian Brown, director of ARMED (Advanced Risk Modelling for Early Detection), has been working on identifying risks in those most vulnerable.
ARMED forms part of HAS Technology Group, a global provider of technology used in social care. The group has a rich heritage in data collection, and they have worked together with Edinburgh Napier University (ENU) to establish how data can be modelled to identify risks.
In this case, we are looking at their wearable technology as a method to help those most at risk while COVID-19 requires remote solutions. ARMED specifically makes use of Polar devices to collect vital data such as heart rate, sleep patterns and inactivity enabling families of those most at risk to be able to monitor their loved ones whilst they are unable to physically be close to them.
According to Brown, self-isolating might have a negative effect on the health of a range of individuals, especially when community home care for the vulnerable is being reduced as a result of the pandemic.
"The current pandemic clearly places many challenges on the existing care systems which are already under strain within the healthcare system. It poses many challenges for us all but is clearly a more acute situation for those seventy years of age or older or those with underlying health conditions."
With wearable technology designed to identify risks and intervene early, people will be safe at home and this will reduce the need for acute services.
Lise Pape from the company Walk with Path, also specialises in wearable technology to help reduce risks in the vulnerable.
Her innovation for Parkinson's disease is called Path Finder (also known as the laser shoe) – an attachment to the shoe that projects a laser light and helps people with Parkinson's disease who experience challenges with gait, balance and general motor skills. This product is one of two key products in her company and was designed out of personal experience with her father, who had little success with drug therapy.
According to Lise, this innovation is especially vital in times of a pandemic as we want to avoid the risk for those who are already susceptible from age and an underlying health conditions who need to go to hospital due to a fall or injury that could have been avoided otherwise.
"I know a lot of our users are at risk for COVID-19 from having Parkinson's  and what we want to make sure of during this time, is that they can be safe at home and our product is about providing mobility and reducing the risk of falling. If you are able to stay safe at home, you have less chance of having to go to hospital and expose yourself which is how our technology can make a difference during COVID-19."
The doctor will see you – at home
Another key player in the fight against COVID-19, is the escalating need for remote services. During the pandemic, the need for frail care doesn't stop.
Ashok Suppiah from Mitra Innovation Limited talks to us more about the technology that could help during these critical times. His company focuses on a home hub care system for elderly care patients, specifically those that are not comfortable using technology, as the technology is simple to use.
According to Suppiah, a big medical challenge is that general practitioners and clinicians are unable to see their patients in person. Remedial consultancy is needed and information is also required from the patients – they might have had a change in symptoms or require a prescription from the pharmacy.
"We have been focusing on health products for the past five years, but it was in the light of COVID-19 that we have decided to come together with a product called Dynamedics."
This technology enables healthcare professionals to keep in touch with their patients during self-isolation and help them stay connected. It is specifically designed for those less comfortable with technology because the product uses a simple video conferencing interface that can be used by everyone. It is only one platform that can be customised to everyone's needs, including the clinician and the patient.
And solutions for the young?
While those who are over the age of 70 and suffer from underlying conditions have a physically higher risk of contracting COVID-19 when exposed to high risk areas such as doctors' consultation rooms, start-ups are also thinking of a younger demographic.
Richard Andrews, founder and CEO of the company Healios, chatted more about ThinkNinja, a mental health app specifically aimed at young people to help boost their mood and cope better with stressful situations.
In the current COVID-19 crisis, we often tend to think that self-isolation and the financial and emotional burdens that come with it only affect adults. However, this app's daily use has increased by 168% since the outbreak – most users being the younger generation.
In light of that, Healios specifically added COVID-19 related content to the app to help young people cope.
Andrews stated: "Healios is about creating an entirely new experience for how a child, young person or adult accesses mental health services suited to their lifestyle and circumstances."
This app is specifically designed for those between the ages of 10 and 18. During the COVID-19 pandemic, Andrews said that they have seen quite the increase for their services in different way, but what stood out was the growth in daily downloads for ThinkNinja.
This lead them, in partnership with registered child psychologists, to respond to the pandemic by adding content specifically centred around COVID-19 and its impact on mental health.
"These uncertain times can cause individuals to become more anxious and worried about the future and given the complexity of the pandemic with extra limitations on your lifestyle such as social isolation, disconnection from friends, inability to exercise as usual or physically access your usual support structure, this may exacerbate mental health conditions – not only anxiety but also depression."
New remote solutions more in demand in the future
When interviewed, all innovators unanimously agreed that there will be an increased demand for remote consulting and remote solutions.
Lise Pape said that it is clear from our current situation that remote solutions can work and should be used more in the future.
Ashok Suppiah reckons that the demand for such services in future will be even bigger and that more hospitals and clinics will familiarise themselves with the concept of teleconsultation and video consultation as the COVID-19 risk is far from over.
"When things return to normal, they expect this approach to become a standard practice in the future, so hospitals will try and get something similar up and running for cancer patients etc. This pandemic might help alleviate the pressure the NHS is feeling for future cases and according to the expectations of doctors, this will become the standard way of working in the future," he said in an interview.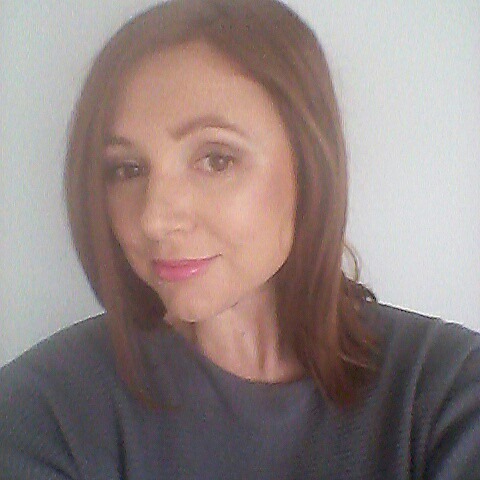 Marelize has 10 years' experience in both print and digital media working closely with the healthcare sector. She is a journalist here at Health Tech Digital and manages our editorial calendar.