0
20th April 2023 10:00 am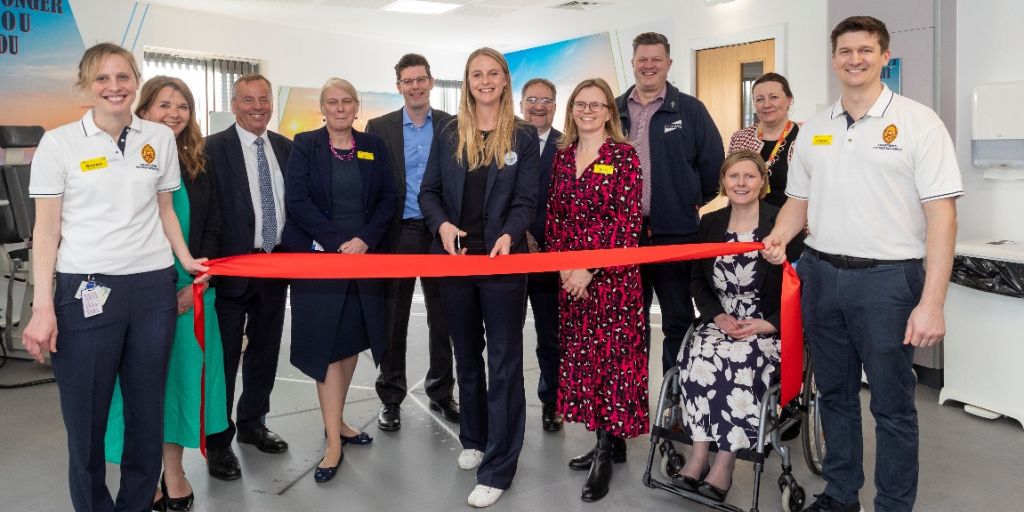 The Royal Orthopaedic Hospital has invested over £3.5m in relocating outpatient physiotherapy and podiatry services from the main hospital site on the Bristol Road, to College Green at Bournville, where patients and staff will have easier access to new, upgraded equipment and facilities.
Following on from the official opening of clinic space in Griffins Brook Lane, the Trust continues to expand its service offering in the community.
Hydrotherapy and oncology patients will still be treated at the main Royal Orthopaedic Hospital site and patients will be advised in their clinic letters, where their appointment will be held.
Nikki Mason, Head of Therapy Services at the Royal Orthopaedic Hospital, commented: "It's so exciting to see our new department open and ready for patients! The move provides opportunities for the ROH to engage with the wider local community to promote good musculoskeletal health.
Many teams have worked together to create this new centre of excellence in the community for our patients. There's a dedicated paediatric area for our younger patients and the new space will be a fantastic environment for our colleagues to work in."
GB athlete, Hannah England, officially opened the new location and said: "As an athlete physiotherapy has been essential throughout my career. I am also aware of the massive difference it makes in restoring function and transforming lives.  This is a fantastic assessment and rehabilitation facility with some amazing new equipment which will really benefit the patients who use it."
Ashley Seymour, Development Director – South at Assura, said: "We are delighted to have played a role in moving services from a cramped hospital site into a state-of-the-art primary care setting. The new space will provide a fantastic environment for both patients and staff, and being neighbours to the GP practice will enable opportunities for collaboration too."
Des O'Neill, managing director at Interclass Plc, said: "Interclass is delighted to be handing over this new state-of-the-art healthcare facility at College Green. We have really enjoyed collaborating with the project team to deliver this project and are thrilled to have played our part in providing a high-quality environment for both staff and patients. We are sure it will be a great asset for the local community for years to come."
Ash Anderson, Technical Associate Project Manager at Ridge and Partners LLP, said: "Ridge are delighted to have provided Quantity Surveying, Health & Safety (Principal Designer), Mechanical & Electrical, Structural and provided Employers Agent services to ROH at College Green. The space will provide a new standard of environment and care for the rehabilitation of patients."
30% of all primary care appointments are related to musculoskeletal conditions. Investing at the new location in the community at College Green means that patients can be treated in a specialist area away from the main hospital site, with parking and public transportation nearby.
For more information about roles the ROH are recruiting.
To read more about the new physiotherapy and podiatry department at the ROH, visit: https://roh.nhs.uk/plan-my-visit/roh-at-college-green
Image caption: Colleagues from the Royal Orthopaedic Hospital and partners from Assura, Interclass and Stride Treglown joined GB athlete Hannah England, who officially opened the new outpatient physiotherapy department; ROH at College Green.
Image credit: Andy Marshall