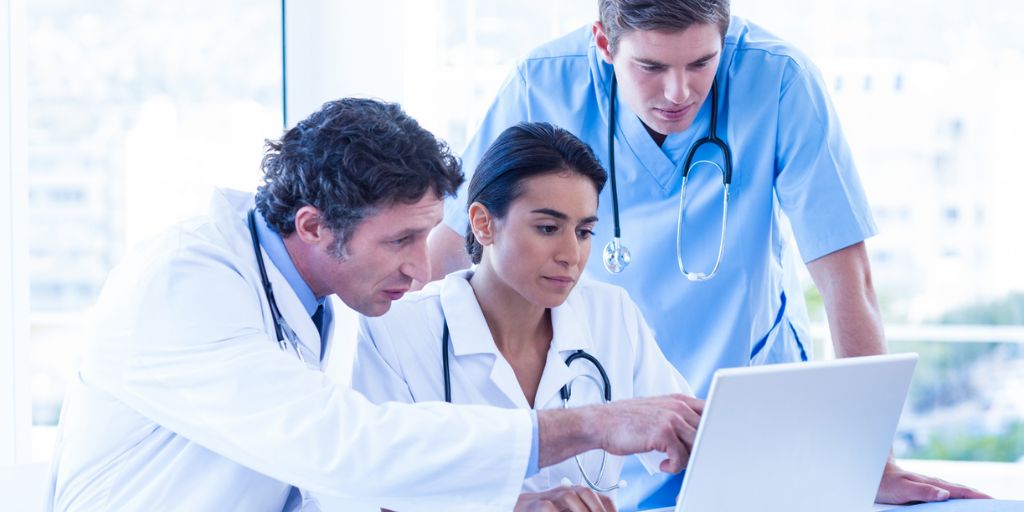 Open Medical Ltd is delighted to announce an exciting new launch of their Pathpoint® Plastics platform at the Royal Free London NHS Foundation Trust. The launch is a part of a two phase roll out of Pathpoint platforms across the Trust, with the Trauma & Orthopaedic team launching Pathpoint eTrauma in the coming months, once integration with the Trust's electronic patient record (EPR) is complete. The platform is set to optimise and streamline patient care across the departments, providing bespoke specialty-specific functionality while seamlessly integrating with the Trust's EPR.
Open Medical has a proven track record of providing digital transformation of clinical care pathways across multiple specialties, with Pathpoint pathway management systems used in over 100 NHS sites in the UK. The company prides itself on its agility, adaptability to the client's needs and rapid deployment of software. Some of the key benefits from the technology utilised are:
Coordination of care – Pathpoint's cloud-based software enables coordination of patient care through real-time collaboration between distributed clinical and non-clinical
Improved patient triage and tracking – Pathpoint helps triage and prioritise daily workloads, enabling seamless planning of patient care through integrated care pathways, regardless of location, and transcending geographical boundaries.
Referral management- all acute and tertiary plastics referrals to RFH from 19 sites in the area will be captured through Pathpoint's single unified Pathpoint captures real-time granular structured clinical data, is integrated with the e-RS national referral system, and will allow the Trust's clinicians to enhance the referral triage processes, ensuring patients are reviewed in a timely manner regardless of where they are referred from. Tertiary referral assessments facilitate seamless plastics clinic appointment allocation regardless of where the patient is initially seen.
Efficiency savings – Pathpoint's proven benefits include saving up to 20 hours of clinicians time per month, and reducing the costs of inpatient episodes from a 12% decrease in admissions, totalling up to £1.5 million in savings per Moreover, further benefits include an up to 20% reduction in injury-to-theatre time for trauma patients.
Bespoke features – Locally customised digital plastics operation note recording templates, integrates with the local EPR.
Data capture and data-driven care – Using advanced natural language processing, clinical information is immediately coded at the point of entry using the internationally recognised SNOMED-CT terminology, providing significantly improved reporting capabilities and quickly generating care This data can be utilised in a meaningful way to support future service planning and improvement.
Bidirectional integration with Trust's EPR (Cerner) via Pathpoint's native integration engine – seamlessly synchronising patient details, location, admission status, and key clinical information and documents. The next phase of integration between the systems involves finalising FHIR integration between the system to allow for a more granular data exchange.
Mr Allan Ponniah, plastic surgeon, and lead for IT in plastics at the Royal Free London said:
"Pathoint's platform has been designed specifically for the plastics service and it has provided us with the functionality we need, including allowing us to upload visuals and to draw on notes, so we can coordinate patient care effectively.
 "The platform works alongside existing digital systems, including the trust's electronic patient record, and it can help us improve patient care by allowing us to capture and analyse patient data which can be used in future service planning."
About the Royal Free London NHS Foundation Trust 
The Royal Free London's mission is to provide world class expertise and local care.
We attract patients from across the country and beyond to our specialist services in liver and kidney transplantation, haemophilia, HIV, infectious diseases, plastic surgery, immunology, neurology, Parkinson's disease, vascular surgery, cardiology, amyloidosis and scleroderma. We are a member of the academic health science partnership UCL Partners, which brings people and organisations together to transform the health and wellbeing of the population.
The Royal Free London is one of four trusts across the NHS to be chosen to develop a group model enabling us to share services and resources more effectively across hospitals to improve the experience of patients and staff. More information is available here https://www.royalfree.nhs.uk/the-royal-free-london-group-model/
Barnet Hospital, Chase Farm Hospital and the Royal Free Hospital are part of the Royal Free London group, and North Middlesex University Hospital NHS Trust became its first clinical partner in September 2017.
For more information about our group structure visit
www.royalfree.nhs.uk/the-royal-free-london-group-model and for general information about the trust visit www.royalfree.nhs.uk
About Open Medical
Open Medical Ltd is the company behind the market-leading PathpointⓇ platform – a bespoke care pathway management system, clinically designed for end-to-end digital workflows, encompassing many different specialities. Open Medical's platforms serve thousands of healthcare professionals across over 100 NHS sites in the UK and Ireland, providing over 250 customised digital patient care pathways.
Commenting on the launch, Mr Michael Shenouda, Commercial Director at Open Medical Ltd and Orthopaedic Surgeon, said:
"This has been a really exciting and positively challenging project for us. With the Royal Free having one of the largest plastics units in London and being a referral centre to a large geographic region, it has been fantastic developing their pathways and streamlining their clinical workflows, as well as developing best-in-breed bespoke features for the unit's specific requirements. It's been a pleasure working with the Trust's progressive digital team, innovating together to provide clinicians with the best tools to do their job – looking after patients when they need it most. We look forward to working on more digital transformation initiatives with them in the future."