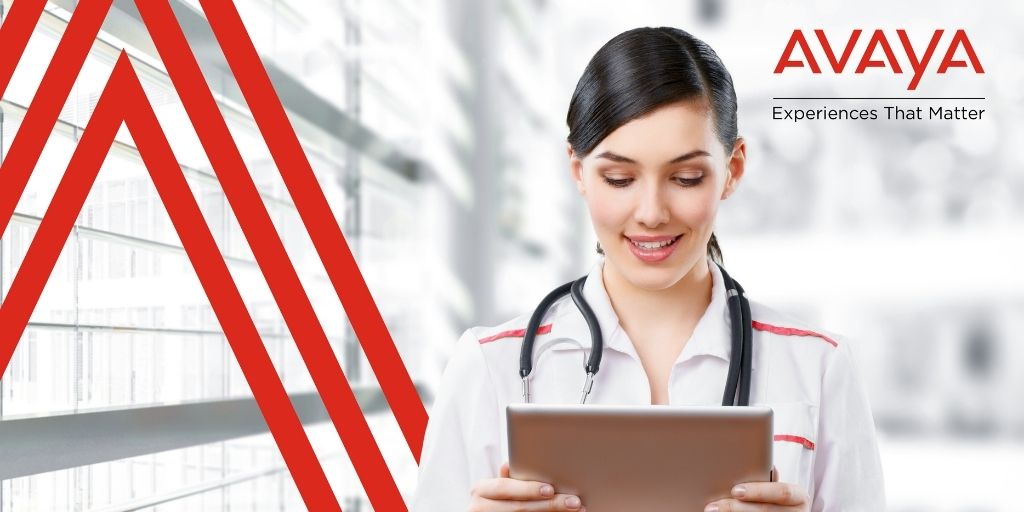 The importance of functional collaboration technology in healthcare has been brought into the spotlight by the COVID-19 pandemic. Virtual consultations have become necessary to reduce the threat of coronavirus infections in busy waiting rooms and to protect GPs and health workers who come into contact with a high number of unwell people on a daily basis.
However, a healthcare organisation's ability to easily communicate with remote patients, especially over video, can be expensive, time-consuming, and technically complicated for both the medical staff and patients. Some technologies require the creation of accounts with passwords, or forced downloading and installing of clients, apps, or plugins which can cause confusion, delay, and ultimately frustration for all involved. These additional stressors are unnecessary and unwelcome during this already troubling time.
This is why Avaya created Avaya Spaces Video Consultation, which enables patients to connect with their healthcare providers easily and instantly. The solution offers web browser-based video calls on any device using any internet connection and transforms the classic scheduled or walk-up appointment at a GP surgery or hospital into an intuitive virtual experience. It includes automated scheduling, invitation notification, virtual waiting rooms and a visual cherry-picking feature that allows doctors and nurses to select who to see next, allowing consultations to go on for as long as necessary without interrupting other scheduled calls. It is a lightweight, platform-agnostic service designed to minimise set-up and roll-out; it provides simplicity, while still maintaining a secure place for a healthcare video call.
The 'off-the-shelf' version has no need for any passcodes or pin-codes for patients to remember and is priced very competitively for such a rich feature set. Compared to other web-based video calling tools, Avaya Spaces Video Consultation delivers much more value by going beyond just the meeting and thanks to its composable architecture, it's possible to custom-design alternative workflows if needed. This composability allows the application to be customised to fit any use-case and, as the last year has shown, unforeseen circumstances can suddenly arise. To meet rapid changes in demand and need, a communications solution should be built on an adaptable technology platform, which can assemble and combine different apps and capabilities to achieve the outcomes required in any scenario. In this way it can be extended and customised quickly for whatever challenges arise. What's more, Spaces is integration orientated – meaning it's automatically compatible with a healthcare practice's processes and procedures. As virtual care becomes a standard feature of care delivery, Avaya Spaces can improve and work with existing processes instead of creating new ones.
Looking beyond the pandemic, the future of life and work will not return to the way it was previously. With the cloud now routinely used for apps and information storage, healthcare information and consultations are more accessible than ever before and demand for this ease of access will continue. Avaya Spaces' cloud-based flexibility allows its video consultation tool to grow and adapt as healthcare needs change, making it a solution for today and for the future.
The disruption and challenges to healthcare due to Covid-19 have been immense with patient-to-care and care-to-care communications stretched to the limit. Healthcare providers need to be empowered to handle more interactions, over distance, with fewer human resources and Avaya Spaces Video Consultation is a great place to start. Find out more at Avaya.
By Dave O'Shaughnessy, Healthcare Practice Leader – Avaya EMEA & APAC