0
31st March 2022 8:00 am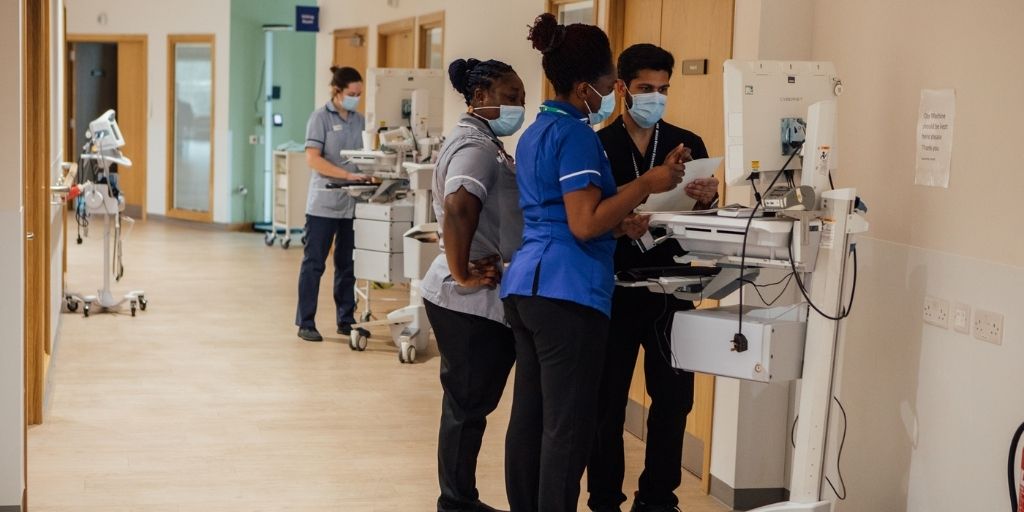 Milton Keynes University Hospital (MKUH) has joined forces with digital pioneer Haltian to pilot their Empathic Building Smart Hospital solution, an innovative platform designed to improve productivity and efficiency through using data-driven insights.
With a site expanding over 160,000 square metres, the hospital estate has grown significantly over the last few years as the population of Milton Keynes continues to increase. MKUH is the first NHS hospital in the country to pilot Haltian's new solution in a bid to better understand the way that they work, enabling teams to use data and insights to improve how services are delivered to patients and ultimately, enhancing both the care and experience they receive.
The pilot is set to launch within the hospital's Cancer Centre, where both MKUH and Haltian will be able to access and monitor Building Information Management (BIM) and sensor data, with this information about to support the workforce in designing optimum space utilisation. Overtime, the teams will be able to make incremental adjustments to ensure the service is delivered in the most efficient, and clinically safest, way for patients.
The Empathic Building solution allows the hospital to create a digital twin of the building, from which they can find information fast. The digital twin shows, in real-time, a huge amount of data, from the occupancy information of rooms to the location of critical equipment and even the status of hand and paper towel dispensers in the washrooms.
Sally Burnie, Head of Cancer Services and Lead Cancer Nurse at MKUH, said: "Every day our teams do an incredible job to ensure that every single patient receives the best possible care and experience. Through working with Haltian, the insights and data we will receive will enable us to ensure that we have the right people, equipment and information in the right place at the right time, reducing unnecessary inefficiencies and meaning that we are all able to spend more time with our patients."
Through the introduction of this pilot, changes to service delivery and new ways of working can be tested and developed and, if successful, could potentially be rolled out into other areas of the hospital.
Claire Orchard, Digital & Information Manager at MKUH, said: "The data that we are able to obtain from the Empathic Building solution will allow us to make more informed decisions around how our future ward spaces are designed. This is a really exciting time for us and we are looking forward to getting the pilot underway."
With this pilot, MKUH joins Haltian's smart hospital community which aims to bring hospitals together to share their experiences and knowledge using new technologies in healthcare.
Haltian Head of Smart Hospital and Managing Director of Haltian Norway, Gunnar Hansen explains: "As populations get older, the future of healthcare needs new solutions. We need to rethink how we can take care of patients better and in a more efficient way. In our smart hospital community, we connect the hospitals, so they can share experiences and learn from each other.
"We are happy to begin working with Milton Keynes University Hospital and develop their future hospital together."