0
31st March 2022 10:00 am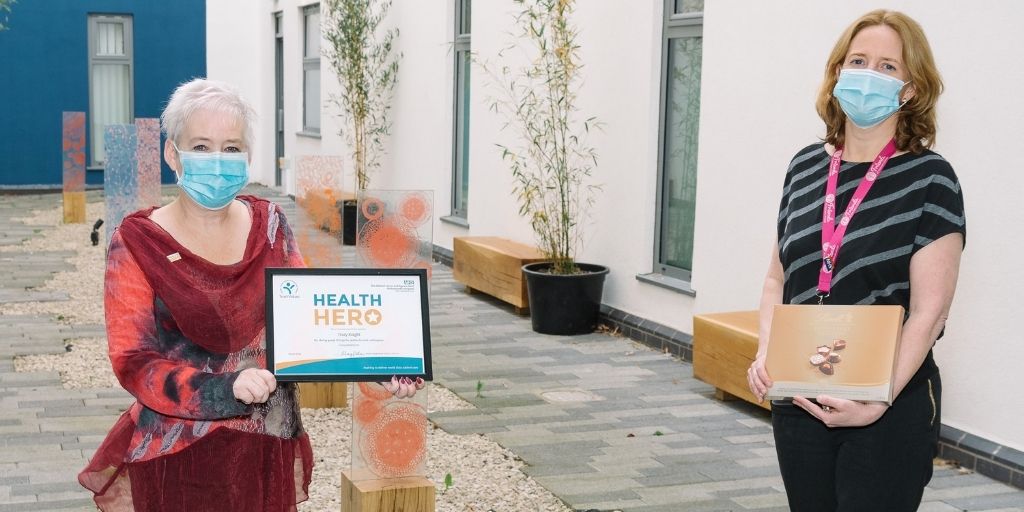 Recognition has called for a member of the Switchboard team at The Robert Jones and Agnes Hunt Orthopaedic Hospital who has been hailed as March's Health Hero Award winner.  
Tracy Knight, who works as a Telephonist answering and directing a large volume of calls through the Oswestry-based hospital's Switchboard, won the monthly award for her dedication to not only her department, but the wider Trust.  
She was nominated by Heather Pickering, Executive Personal Assistant, who said: "Tracy constantly goes above and beyond, quietly, behind the scenes."  
Switchboard work long 12-hour shifts, often alone, and are required to think on their feet in many situations.   
Heather added: "She takes on the added responsibility of training of new staff and has spent much of her free time at weekends and days off working in the Covid Vaccination Centre.  
"The whole switchboard team deserve medals as unsung heroes; however, Tracy is the backbone of the team."  
The monthly award is presented to unsung heroes from across the hospital who are nominated by their colleagues for going the extra mile.   
Tracy said: "After almost 15 years working on Switchboard, I still love my job. The last 2 years have proven more challenging due to covid, but the whole team have stepped up.  
"I was extremely shocked to win the Health Hero Award, as I'm just doing my job and feel the whole team deserves it too."  
She was presented her award, consisting of a keepsake certificate, special badge and box of chocolates donated by the League of Friends, by Dr Ruth Longfellow, Chief Medical Officer.  
Ruth said: "Our Switchboard staff are essential for our staff, patients and the public, they play a vital role in the Trust. I would like to thank Tracy and the whole switchboard team for the work they continue to do.   
"From Tracy's nomination its clear she has and continues to work above and beyond the expectations of her role. She is an extremely worthy winner, and I am delighted to announce her March's Health Hero." 
Photo caption: Tracy Knight, Telephonist and Dr Ruth Longfellow, Medical Director