0
31st July 2023 10:00 am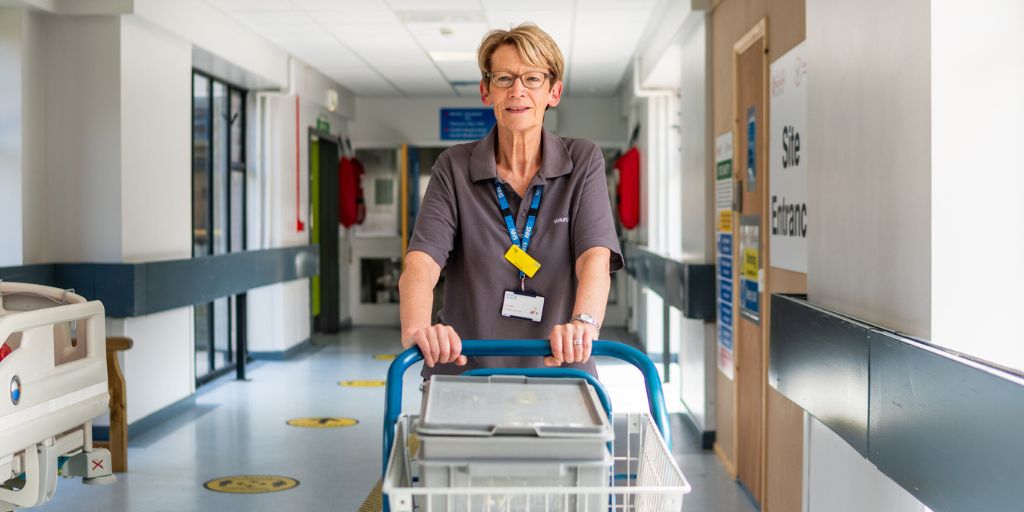 Older volunteers in healthcare settings across the UK play a vital role in supporting medical staff and supporting patients and their families.
The Centre for Ageing Better has teamed up with Helpforce to shine a light on the variety of roles that volunteers aged over 50 are doing to support patients and staff.
New images showcasing the variety of roles that older volunteers are doing across the UK to support patients and staff are being made freely available to use in the latest addition to the Ageing Better image library.
The photos include ward volunteers, volunteers who deliver medication, volunteers who call to check in on patient's wellbeing after they're discharged and those who promote safe hospital practices.
Ageing Better and Helpforce, a charity that partners with health and care organisations to increase volunteering opportunities, hope the photos will raise public awareness of what volunteers can do to improve patients and staff's experiences.
Surveys have shown that 95% of patients agreed that NHS volunteers helped them feel less anxious while 84% of staff agreed that volunteers improved their working lives.
Helpforce supports NHS Trusts to develop volunteering projects. These photos are the first in a series of photos that Helpforce will release to their website by the end of this year as part of their own public-facing image library.
Ageing Better's Age-positive Image Library now contains over 3,000 photos that have been downloaded more than 300,000 times. The library, launched in January 2021, aims to promote the diversity of older age groups, featuring positive but realistic photos of people aged over 50.
Emma Twyning, Director of Communications and Policy at the Centre for Ageing Better, said:
"This project is a brilliant opportunity to highlight the contributions of NHS volunteers, which often go unnoticed and unacknowledged.
"The NHS is one of our country's greatest achievements and these images are a fantastic way to recognise the work that volunteers do to improve NHS staff and patients' experiences. We know that people aged over 50 make up a significant part of the NHS workforce, but they play an equally important part of the volunteer-force as well.
"Often, the media represents older people as inherently vulnerable and dependent. These photos I hope will help to counter that damaging narrative, showing the valuable contribution people continue to make to society as they get older. We hope that media outlets and healthcare organisations find these new photos a useful resource."
Mark Lever, CEO of Helpforce, said: 
"We're delighted to partner with the Centre for Ageing Better on this photography project. 
"This year marks 75 years of the NHS and it's important that we celebrate the NHS's great achievements as well as its people – staff and volunteers. 
"We hope that this collection shines a light on what NHS volunteers do behind the scenes, helping to enhance patients and staff's experiences. We know from our own findings that 90 per cent of staff agreed volunteer support is helpful in allowing them enough time to deliver good care and 96 per cent of patients agreed that volunteers cheer them up or lift their moods. 
"In short, NHS volunteers are simply incredible, and we're honoured to celebrate them in this way with our partner Ageing Better."
"We hope that the photos will be used widely to raise awareness of the impact of volunteering in health and care and more people will be inspired to step up and volunteer in their local communities."