0
25th September 2023 8:00 am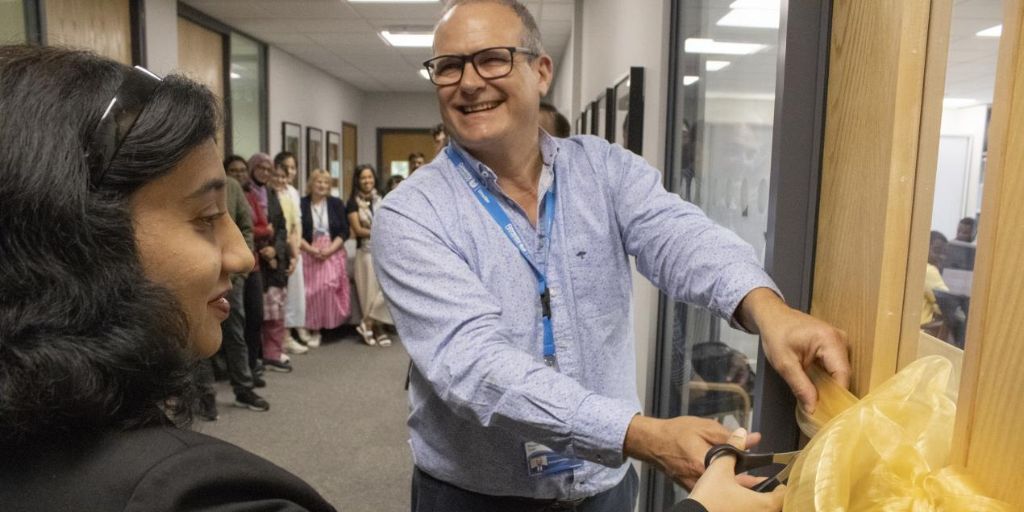 Two new laboratories exploring the future of the internet, robotics systems and artificial intelligence have opened at Coventry University. 
The ribbon has been cut at the Internet of Things (IoT) and Human-Robot Interaction (HRI) laboratories, which are based at the university's Centre of Computational Science and Mathematical Modelling and have been opened in collaboration with the National University of Sciences and Technology (NUST). 
NUST is a multi-disciplinary, entrepreneurial university based in Pakistan, whose founding principles are based on research and innovation. 
The IoT laboratory – guided by Coventry University's Director of Data Science and Emerging Technologies, Professor Elena Gaura – will investigate how physical objects, embedded with sensors, software and other technologies, connect and exchange data with other devices and systems over the internet. It is also hoped that through the use of modern technology, the facility can develop solutions to local problems and add value to society. 
The HRI laboratory, pioneered by Professor James Brusey, co-director of Coventry University's Centre for Computational Science and Mathematical Modelling, is dedicated to the understanding, designing and evaluating of robotic systems for use by or with people. 
The facility seeks to utilise techniques such as artificial intelligence and computer modelling to improve the ways in which people and machines work together. 
Professor Richard Dashwood, Coventry University Deputy Vice-Chancellor (Research), said: "The world of modern technology and artificial intelligence is fast-moving and ever-changing. These new laboratories will help the university continue to be part of an exciting time and future for science and technology. 
"Our Centre of Computational Science and Mathematical Modelling brings together researchers from varying fields to create technological advances that can help solve real-world problems, and these labs are the next step in doing just that." 
The news comes just two months after two identical labs were opened in Pakistan after Coventry University once again joined forces with NUST. 
Other new initiatives between Coventry University and NUST include the Master Student Placements Programme, which will welcome NUST students to spend three months conducting research in CSM as part of their MSc thesis in Autumn 2023.