0
30th November 2020 3:00 pm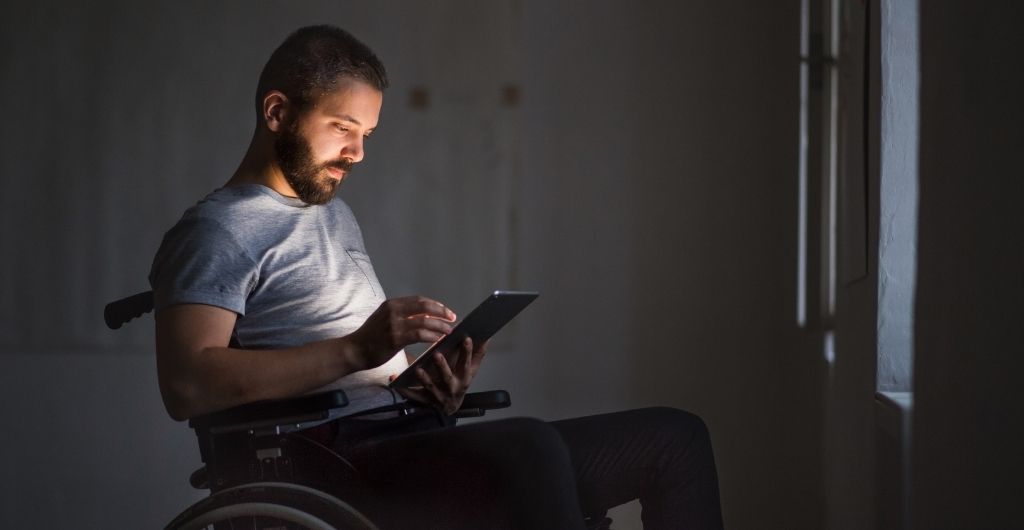 A new NHS service for former armed forces personnel experiencing severe mental health problems has launched for Remembrance Day this November.
The Veterans' Mental Health High Intensity Service (HIS) provides care and treatment for veterans who are experiencing a mental health crisis and need urgent help. It will do this by working with local mental health services that are already treating a veteran, to improve their experiences and ultimately their health and lives.
The HIS is part of a new national service being rolled out across England. In the North of England, the service is being delivered in partnership between the NHS and well-established veterans' support charities. Together, they will work with local mental health services to provide:
• Support to crisis care services for veterans presenting in a mental health crisis
• Support during an inpatient unit stay – including access to a clinician advice line 24 hours a day, seven days a week
• Care navigation – helping veterans and their carers find the local services best suited to their needs, and
• Support and care for family members and carers where they need it.
This new service is part of the NHS Long Term Plan to expand support for all veterans and their families, helping them from their transition out of the armed forces and beyond. This includes the already-established Veterans' Mental Health Transition, Liaison and Intervention Service (TILS) and the Veterans' Mental Health Complex Treatment Service (CTS).
The HIS is provided by a collaborative of four expert organisations, including:
• Leeds and York Partnership NHS Foundation Trust – who are the lead provider
• Veteran's support charity Walking With The Wounded
• Veterans' mental health charity Combat Stress, and
• Cumbria, Northumberland, Tyne & Wear NHS Foundation Trust
The HIS consists of clinical staff with the skills to support veterans and the local mental health services treating them when they are in crisis or admitted to an inpatient ward. This includes a team of psychologists, mental health professionals and Veteran Liaison and Support Officers – some of whom are veterans themselves.
David Rowley, Head of Operations for Regional and Specialist Services at Leeds and York Partnership NHS Foundation Trust, said: "I am personally really proud about being able to provide this new service.
"We've developed this through a strong collaboration between the NHS, support charities and, most importantly, veterans who have experienced services first hand. It is their stories that have shaped what we offer – notably around supporting their journey through treatment which can include their families.
"Military service is very close to my heart as I have family members and friends who've served. I am therefore passionate about being able to ensure that our veterans can receive the care and support they require, especially when they need it most.
"Getting this service up and running during a pandemic is nothing short of incredible. I would like to thank all those involved across our partnership for their dedication and hard work during these difficult circumstances in getting us to a position to be able to offer the service as planned and on time.
"We are confident that working with local services we will improve the experience of ex forces personnel in crisis, helping them to receive the treatment they require and to support their recovery."
Samantha Hannar-Hughes, Clinical Team Manager for the North of England Veterans' Mental Health High Intensity Service, said: "We're really excited to be launching this new service with our partners.
"We know that veterans can struggle to engage with health services, particularly mental health, and sometimes it can take years for them to seek help. This means they can present in crisis to local services that might not have experience of dealing with veterans with complex mental health problems.
"That's where we can really help. We have an expert team of clinicians and support officers, some of whom are veterans themselves. We'll get involved really quickly and support veterans and their families through their immediate crisis and into longer term recovery."
Walking With The Wounded (WWTW) Director of Operations, Fergus Williams, commented: "Although the majority of former military men and women transition successfully to civilian life, a small but significant minority struggle. Those who need support can find their care pathway complex.
"The launch of the new High Intensity Service across the North of England will enable ex-military personnel and their families to navigate NHS veterans' services with ease. Importantly, the High Intensity Service adds value to the already existing NHS Veterans Mental Health services. Partnering with the NHS is fundamental in creating a tailored community support service model which is championed by WWTW. This is fantastic initiative which will make a significant difference to those that served."
Dr Felix Davies, Director of Operations at Combat Stress, said: "We are pleased to be a partner in the NHS England High Intensity Service (HIS) for veterans in the north of England. We look forward to providing clinical support and evaluation alongside the collaborative led by Leeds and York Partnership Foundation Trust.
"Combat Stress will be building on the positive relationships we already have in place with the Trust and other providers in the north of England, as we deliver elements of both the High Intensity Service and Complex Treatment Service for veterans in this region."
John Lawlor, Chief Executive of Cumbria, Northumberland, Tyne and Wear NHS Foundation Trust, said: "We're very pleased to be delivering this new partnership service that will improve the health and lives of former military personnel and their families.
"This is an exciting and much-needed opportunity to enhance existing NHS veterans' mental health provision. The HIS will work closely together with our existing services, alongside a range of other health and wellbeing services, to offer a complete, comprehensive and dedicated mental health care pathway for veterans. This will ensure veterans experiencing a mental health crisis get the right care and treatment, at the right time, in the right place."