0
29th March 2023 2:00 pm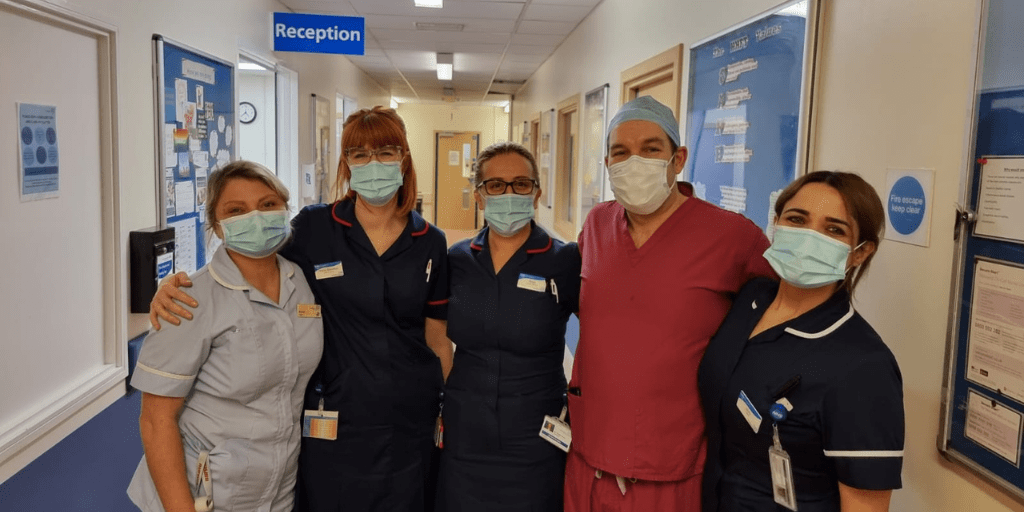 A new surgical unit has opened at Royal Hampshire County Hospital in Winchester, supporting patients who need urgent surgical care to get the treatment they need sooner.
The surgical assessment unit can care for patients who have either been referred to the unit by their GP or who have been identified as suitable for the unit when they arrive in the emergency department – reducing the number of patients waiting to be seen.
The unit means that patients have direct access to specialist surgical staff, speeding up expert assessments and ensuring patients can start to get the treatment they need sooner. Once at the unit, patients are either examined straight away or, if more appropriate, they can return home and go back for investigations or treatment at an ambulatory clinic.
Against the backdrop of sustained pressures across NHS services, the unit is just one of the solutions Hampshire Hospitals is introducing to provide quality and timely care for as many patients as possible – reducing the number of people in emergency department waiting rooms and supporting flow through the hospital.
Daily clinics are run to help patients avoid admission to hospital, who need onward care but don't need to stay overnight, instead returning to the unit to see surgical specialists.
For patients who need to be admitted to one of the hospital wards, the unit starts the important first steps of care – including undertaking specialist assessments, arranging scans and pain relief – helping the patient to be cared for faster, and freeing up vital time for ward staff.
The unit team also help to support discharges from other wards, by providing onward care for issues such as patients with complex surgical wounds, who can go home and return to the clinic when needed for follow up care.
Alex Whitfield, chief executive at Hampshire Hospitals NHS Foundation Trust, said: "The Surgical Assessment Unit is all about providing patients with access to many of the services available to patients on hospital wards, such as assessment by senior staff and diagnostic scans, without needing to be admitted to the wards.
"We have tested this model at our hospital in Basingstoke, where it has made a big difference in reducing overnight admissions whilst ensuring patients get the investigations and care they need. It is great to be able to provide this service in Winchester as well.
"A huge thank you to the teams who have worked so hard to get this unit up and running, it is wonderful to see so many expert teams work closely together to help provide the best possible care to patients in the right place, and at the right time."
Steve Brine, MP for Winchester, said: "I am delighted to be able to open the new Surgical Assessment Unit at the Royal Hampshire County Hospital. This new unit is part of an on-going programme of investment at RHCH and shows how staff here in Winchester are continuing to innovate to care for those in their care.
"The SAU will have an immediate and positive impact on patients as they will be able to access the care they need more quickly before being able to go home to their loved ones."