0
25th February 2021 4:20 pm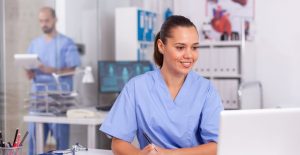 A new virtual Psychological First Aid Training program, focused on improving the youth's mental health, was recently launched by the Public Health England (PHE).
The online course is offered to those who work closely and care for children and young adults, namely teachers, social workers, health care workers and volunteers.
With only three sessions spanning over a total of three hours, those who undertake the training will be equipped with adequate skills to provide practical, emotional support to people aged between 0-25 years old who have been affected by Covid-19 or other traumas.
In introducing this program, the PHE acknowledged the severe strain that the pandemic placed on mental health. While the physical impact of Covid-19 has been a primary global concern, there is no denying that the lockdown's psychological effects have been detrimental to many, including the youth.
Clare Perkins, Director of the Mental Health Programme at PHE, said:
"The pandemic has caused significant disruption to all of our daily lives. Children are among the worse impacted, being stuck at home and not able to have the essential social interactions with their friends. Many young people are anxious and worried about their future in these uncertain times.
Children and young people will react to COVID-19 pandemic in different ways. PFA is a globally recognised training programme designed to support people during or in the aftermath of a serious event."
Children and Families Minister Vicky Ford said:
''This new training module is being introduced at a critical time. I know how difficult the pandemic has been for children and young people across the country, and this additional support for those working with them every day – whether they are parents and carers, teachers, health and social care workers, or volunteers – is timely and necessary. It builds on our commitment to supporting children and younger people's mental health now and over the long-term and the expertise already available like our £8 million Wellbeing for Education Return programme. This includes a webinar for education staff that draws on and complements this Psychological First Aid e-learning. They will both be of enormous value to those who want to help and improve children and young people's mental wellbeing, including teachers."
Minister for Mental Health Nadine Dorries said:
"Children and young people have been uniquely challenged by the events of the last year. I remain absolutely committed to supporting them through this pandemic and beyond, ensuring we equip them with the tools and support they need to stay mentally well.
This training will ensure those who work with children and young people – including parents and caregivers – can support their wellbeing by identifying signs of distress and helping them access the support they need. We know that while children can be very resilient, crises or emergencies can have a huge impact on their mental health and we must continue to ensure they can access the support they need."
Claire Murdoch, NHS Mental Health Director, said:
"The pandemic has turned our lives upside down and hit children and young people particularly hard. Working with our partners, we have been doing everything possible to make sure that they are fully supported, and this online training will be invaluable in helping people to understand how best to offer the right support at the right time. It has been a tough year, but the NHS is here for children's mental health, so anyone who is struggling should come forward for the help they need."
Dr Sarah Davidson, Head of Psychosocial and Mental Health, British Red Cross, said:
"This resource from PHE enables a thoughtful, developmentally appropriate response to children and young people who have experienced a crisis. Clear and including helpful links to other resources, it will help people to know how to be supportive whilst avoiding further harm."
Article source: https://www.gov.uk/government/news/phe-launches-new-psychological-first-aid-training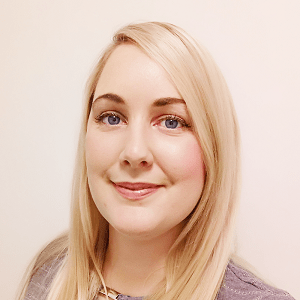 Tracy is an Editor and Marketing Director who helps healthcare professionals and technology companies work together to digitise the UK healthcare system. After many years of helping award winning technology companies bring their innovations to the UK market she launched the Health Tech Digital resource platform which keeps healthcare professionals up to date with industry news and technology solutions for their establishments. Tracy is also the Marketing Director of Reborn Marketing Ltd and has worked with both private and public sectors focusing on technology in the UK for the past 7 years. If you have news you would like to share or would like to get in touch regarding your healthcare technology solution you can reach Tracy at tracy.williams@healthtechdigital.com.