0
25th February 2021 4:02 pm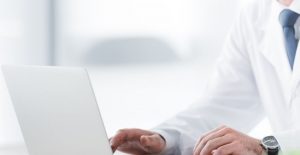 Following GPs and consultants' feedback, NHS Digital has improved the NHS e-Referral Service (e-RS) to make the process smoother and more effective for both doctors and patients.
The referral process has been made faster and easier, ensuring that patients get the right medical care at the right time through effective communication between doctors.
The improved system provides a portal that enables primary care clinicians to get rapid feedback from secondary clinicians before making referrals. This effective communication between the two parties ensures successful, accurate consultations and referrals as well as enhanced patient care.
The NHS e-Referral Service (e-RS) also offers patients a convenient way to choose a hospital or clinic appointment with a specialist. Bookings can be made online, telephonically or at the GP surgery at the time of referral.
More improvements to the system are set to be made in March, allowing for medical conversations to be included in the patients' medical record, making it easier for clinicians to seek advice from each other.
Martin O'Keeffe, Senior Clinical Lead from NHS Digital said:
"By making it easier for primary and secondary care clinicians to talk to each other, we know that GPs can get the advice they need at their fingertips while hospital consultants can have greater confidence that a referral is appropriate before a patient is referred to them.
"This will make the whole process smoother and simpler for everyone involved and ultimately will improve patient care.
"This is part of a series of improvements that are being made to the NHS e-Referral service designed to help clinicians and patients.
"We hope that giving clinicians the tools they need for true, shared decision-making will support them to make the best, evidence-based choices for their patients."
Article Source: https://digital.nhs.uk/news-and-events/news/improvements-to-the-advice-function-on-nhs-e-referral-service-makes-referring-easier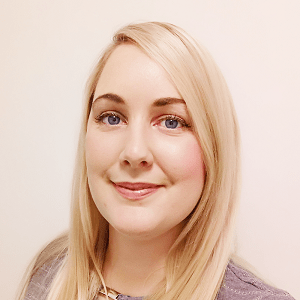 Tracy is an Editor and Marketing Director who helps healthcare professionals and technology companies work together to digitise the UK healthcare system. After many years of helping award winning technology companies bring their innovations to the UK market she launched the Health Tech Digital resource platform which keeps healthcare professionals up to date with industry news and technology solutions for their establishments. Tracy is also the Marketing Director of Reborn Marketing Ltd and has worked with both private and public sectors focusing on technology in the UK for the past 7 years. If you have news you would like to share or would like to get in touch regarding your healthcare technology solution you can reach Tracy at tracy.williams@healthtechdigital.com.