0
17th February 2021 2:50 pm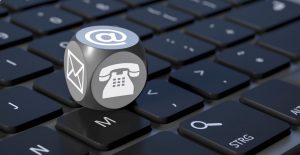 NHS Digital has leaped into a technologically driven approach by creating the world's largest cloud migration.
The large-scale move, which spanned over five months, entailed moving 2.1 million mailboxes over to Microsoft's Exchange. The end goal was to create a unified NHS that will offer frontline services the best digital tools to enhance communication and provide much-needed administrative support during the Covid-19 pandemic.
Working in conjunction with Accenture1 and Microsoft2, the NHS reported that thus far, most users had no technical issues with the service.
The benefits of the migration are:
About 22,000 NHSmail accounts are moved over to the cloud every evening and 83,000 accounts each weekend.
With NHSmail being cloud-based, it will automatically update the latest version of Microsoft's Office 365, equipping users with the latest tools and software.
It enables NHSmail to offer Office 365 services, expanding on the deployment of Microsoft Teams, which began at the start of the Covid-19 pandemic and sent almost 1 million messages across the NHS daily.
NHS Digital's Chief Executive Sarah Wilkinson said:
"The migration of NHSmail to Exchange Online has enabled us to provide staff across the NHS with a mail system which is functionally richer, more secure and lower cost.
"We have also deployed a Microsoft Hybrid implementation of Office 365 to the NHSmail platform, which is allowing NHS organisations to provision O365 services much faster, integrate with the existing NHSmail identity, and collaborate more efficiently. These additional Office365 services build on the deployment of Microsoft Teams, which we rolled out at the start of the COVID-19 pandemic and is currently used to send almost 1m messages across the NHS every day.
"I'm very proud of the Collaboration Services Team at NHS Digital for delivering the world's largest ever Microsoft email migration, in the middle of the pandemic, when the organisation, and many of our staff, have been under so many other pressures."
Accenture's Chief Executive, Julie Sweet said: 
"We are incredibly proud to help the NHS and its essential frontline workers use the very best digital tools available to respond to the Covid-19 crisis.
"Completing this migration at unparalleled speed and scale to equip NHS staff with a new cloud-based platform that enhances their productivity and the delivery of critical services to patients is a testament to how today's urgent challenges can be met with the powerful combination of technology and human ingenuity."
Microsoft UK's Chief Executive Clare Barclay said:
"Whilst the NHS has had to function under incredibly challenging circumstances this past year, Microsoft has been proud to support its vital work in any way we can.
"The rapid rollout of Microsoft 365 has ensured that clinicians and support staff across England have access to the very latest productivity tools, enabling a truly joined up approach in the fight against COVID-19 and the effective delivery of essential care services."
Article Source: https://digital.nhs.uk/news-and-events/news/nhsmail-migration-completes