0
2nd October 2020 8:00 am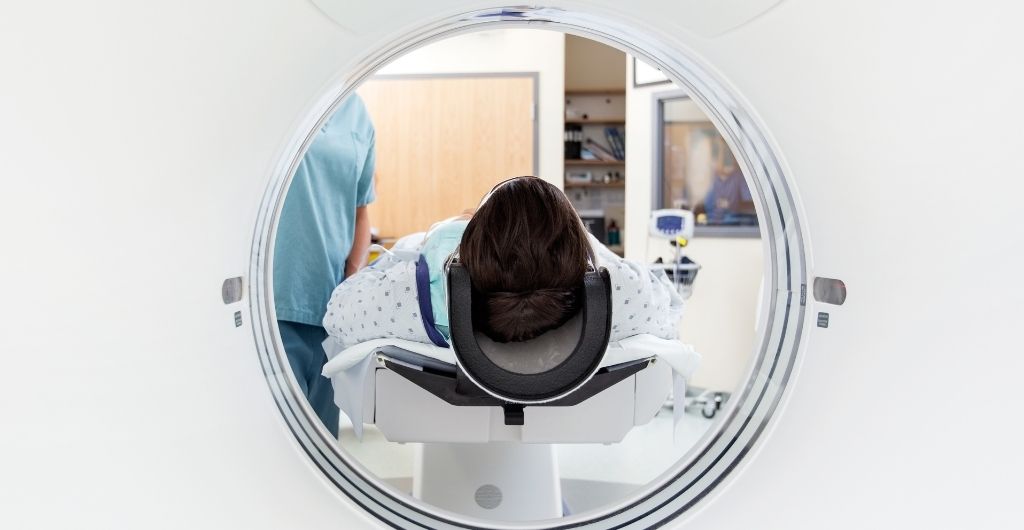 Outpatients at Surrey hospital given imaging productivity boost to catch-up on COVID-19 backlog and expand future diagnostic scanning capacity.
Ashford and St Peter's Hospital NHS Foundation Trust in Surrey has been allocated one of fifteen specially commissioned Canon Medical Systems relocatable CT scan units by NHS England under its COVID-19 recovery plan. It will help the Trust catch up on delayed outpatient CT scans from the spring / summer Coronavirus lockdown period, and boost imaging capacity to see greater number of patients into the future.
The CT scan unit features an Aquilion Prime SP CT scanner with Advanced intelligent Clear-IQ Engine (AiCE) to deliver high quality images at low dose for clinical confidence. This will assist with swift diagnosis and treatment planning in oncology and wider speciality needs.
Alanna Marvin, Associate Director of Imaging at Ashford and St Peter's Hospital NHS Foundation Trust states, "We are delighted to accept the relocatable CT scan unit on loan from NHS England. It is situated at our non-acute Ashford Hospital site, near to the imaging department. The additional CT will allow us to increase our CT capacity to greatly benefit patients. Our radiographers have transitioned smoothly onto the unit due to the fact we already have two Canon Medical Aquilion CT scanners at the Trust."
"The Aquilion Prime SP is a fast patient throughput system for multi-purpose imaging needs from paediatric to bariatric patients and from routine to challenging cases," states Mark Thomas, CT Modality Manager at Canon Medical Systems. "The CT is housed inside our bespoke, easily transportable unit that sits outside the hospital building encompassing a control room, scanning and a patient changing area. This gives quick access to scaled-up imaging capacity when hospitals need it most, without the need for building works."