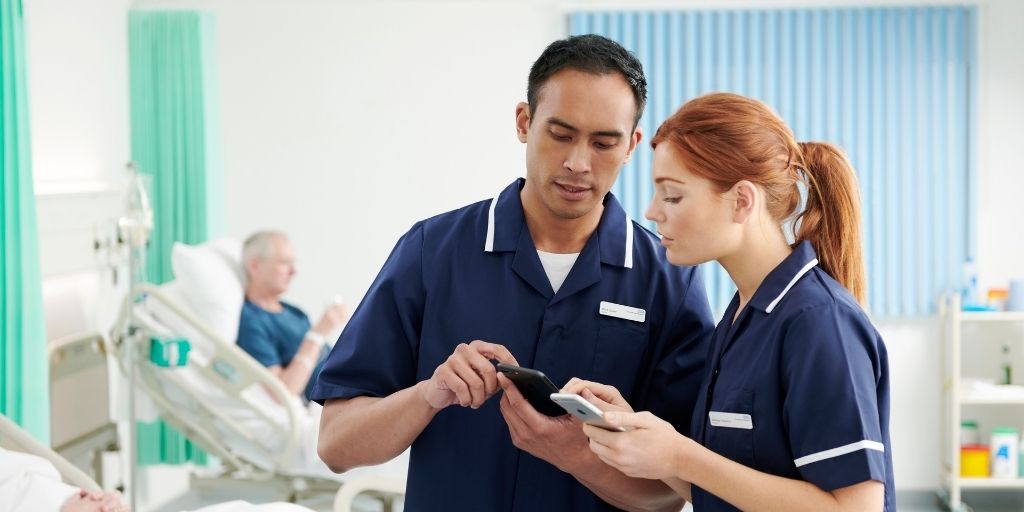 Nottingham University Hospitals NHS Trust (NUH), one of the largest acute hospitals in England, has selected Nervecentre to spearhead their push towards paperless care.
The move – which builds on a decade-long partnership between NUH and Nervecentre – puts Nervecentre at the heart of a digital transformation strategy designed to propel the trust to the pinnacle of digital maturity: HIMSS EMRAM level 7.
The deployment will see a range of new modules into inpatient and ED areas, including EPMA, structured clinical documentation, discharge summaries, care plans, fluid balance, clinical photography and FHIR-based interoperability. The new modules will be rolled out over a 12-month period across NUH's two main sites, City Hospital and Queen's Medical Centre.
NUH has been using Nervecentre's Patient Safety solutions since 2010, incrementally growing its feature set over time to include sepsis, clinical noting, patient flow, and assessments. Adoption of these modules has been extremely strong, with over 100 million clinical notes entered in Nervecentre and significant operational benefits realised including improvements in flow driven by a single view of patient flow with their community partners, and CQUIN payments for sepsis and smoking/alcohol assessments. The scale of adoption – and its impact on patient care – has been such that the trust has chosen to align its Digitisation Programme with Nervecentre.
NUH received central funding for the EPMA components of this contract and will become the fourth trust to rollout Nervecentre's EPMA after University Hospitals of Leicester, Sherwood Forest Hospitals and Bedfordshire Hospitals NHS Foundation Trust who have also purchased EPMA from Nervecentre.
Nervecentre's EPMA provides a safe and efficient closed-loop solution for clinicians, allowing barcode scanning of medicines at the patient's bedside via mobile devices, and is built natively upon FHIR dose syntax to simplify interoperability of even the most complex prescriptions.
The solutions, when deployed, will provide a technical platform capable of propelling NUH towards HIMSS 7 accreditation. The decision to build around Nervecentre marks the next step in NUH's vision to deliver intuitive, clinically led digital solutions as part of a paperless hospital.
Andrew Fearn, Director of Digital Services, Nottingham University Hospitals NHS Trust, said: "Choosing Nervecentre as our partner for this important digital transformation was an easy choice for us, because our clinicians demand systems that are modern, intuitive and mobile. Nervecentre has been at the heart of our digital roadmap for many years and played a crucial role in helping us deliver safe and timely patient care. As we move through the gears of digital maturity and continue our push towards paperless care, it makes sense for us to build around a system that's loved by clinicians and used routinely by teams both inside our hospitals and out in the community. We're confident that Nervecentre will lay a strong foundation for high quality, connected care across Nottinghamshire."
Paul Volkaerts, Founder and CEO, Nervecentre Software, said: "Our goal is to bring EPR systems into the 21st century, by building modern, intuitive, mobile and interoperable systems that clinicians love, not tolerate. NUH have always been an exemplar in the selection and adoption of technology, and their ability to adopt, embed and exploit technology to its fullest extent is second to none. Two of the ten largest acute hospitals in England have now chosen Nervecentre to support them on their EPR journey, demonstrating the demand for modern, intuitive platforms that are focused on the needs of the NHS, and validating our approach of building a modern EPR from the 'ground up' – in partnership with clinicians and in response to their evolving needs. We look forward to collaborating further to co-create the innovations that improve patient care and help NUH reach HIMSS level 7."