0
24th April 2020 12:13 pm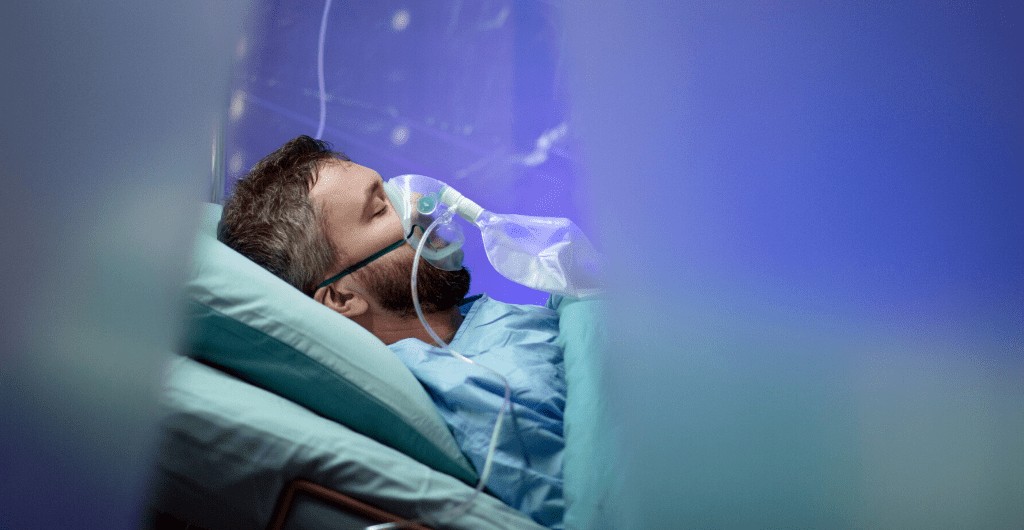 Lee McClelland was diagnosed with Coronavirus (COVID-19) and while in hospital he didn't know if he was going to survive. For two nights he was moments away from being put on a ventilator. The doctors and nurses had administered many different types of medication and treatments to help combat the virus to no avail.
Those two nights McClelland cried out to the God to help him, encourage him and give him strength. The next day after having a "night of hell" in isolation, he was alone with no one to comfort him, until God answered his prayer by sending a cleaner to encourage him and pray for his healing. One of the hospital cleaners came in and started chatting with him encouraging him to hang in there. During the conversation the cleaner told McClelland that he had been a missionary in Nigeria for 14 years where Jesus had used his life to rescue the souls of men by telling them about the free gift of salvation and eternal life available to them. "Jesus said to her, "I am the resurrection and the life. The one who believes in me will live, even though they die;" John 11:25
The cleaner then shared with McClelland about the love of Jesus whilst he was cleaning the room where McClelland was staying in isolation. The cleaner encouraged him after McClelland had prayed all night for God to encourage him and to give him strength to carry on when things were so uncertain and looked hopeless.
God reached McClelland even in an isolation room in hospital through a cleaner. When no one else could get in to see him. As the cleaner left that day, he turned at the door and asked "Son can I pray for you?" As he started to pray for McClelland, he couldn't touch him, but asked God to touch his lungs and heal his body. As he stood at the doorway he pleaded to God on behalf of McClelland to spare his life and continue to use him for His Kingdom.
After the cleaner had left, he would periodically walk past the window and give a thumbs up. That same night McClelland's health started improving. McClelland knew he was feeling much better as he started to crave food and in particular, a packet of prawn cocktail crisps. McClelland asked God if it would be possible to get him a packet of prawn cocktail crisps and a can of coke which he was craving. The next morning, the cleaner came to his room with a brown paper bag and said "here is a gift from the Lord". To McClelland's astonishment inside the bag was 2 oranges, a can of coke and a packet of prawn cocktail crisps.
McClelland wants people to know that God knows our every need, all our hearts desires and cares deeply about us on a personal level. "For we do not have a High Priest who cannot sympathize with our weaknesses, but was in all points tempted as we are, yet without sin. Let us therefore come boldly to the throne of grace, that we may obtain mercy and find grace to help in time of need." Hebrews 4:15-16
McClelland finishes by saying "Folks, never underestimate where God can use your life. Never underestimate what God can do with you. I thank God that he can use anybody, no matter their title, no matter their position in society, God can use anybody to reach His people. I will say it again, Jesus Christ is glorious. Thank you to that cleaner, you know who you are, if you ever see this, thank you for hearing the voice of God and reaching someone like me who needed a touch. God bless you folks. For you that are saved, keep your eyes upon Jesus, and for you that don't know Jesus Christ, I want to encourage you, lift up your eyes and look up to heaven and with a cry from your heart say God be merciful to me a sinner and go home justified just as if you have never sinned. May God bless you and may you know the love of Jesus and the power of the Holy Ghost – what a saviour, amen."
For evidence and proof of the existence of God: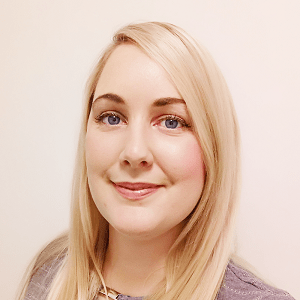 Tracy is an Editor and Marketing Director who helps healthcare professionals and technology companies work together to digitise the UK healthcare system. After many years of helping award winning technology companies bring their innovations to the UK market she launched the Health Tech Digital resource platform which keeps healthcare professionals up to date with industry news and technology solutions for their establishments. Tracy is also the Marketing Director of Reborn Marketing Ltd and has worked with both private and public sectors focusing on technology in the UK for the past 7 years. If you have news you would like to share or would like to get in touch regarding your healthcare technology solution you can reach Tracy at tracy.williams@healthtechdigital.com.