0
21st April 2021 10:00 am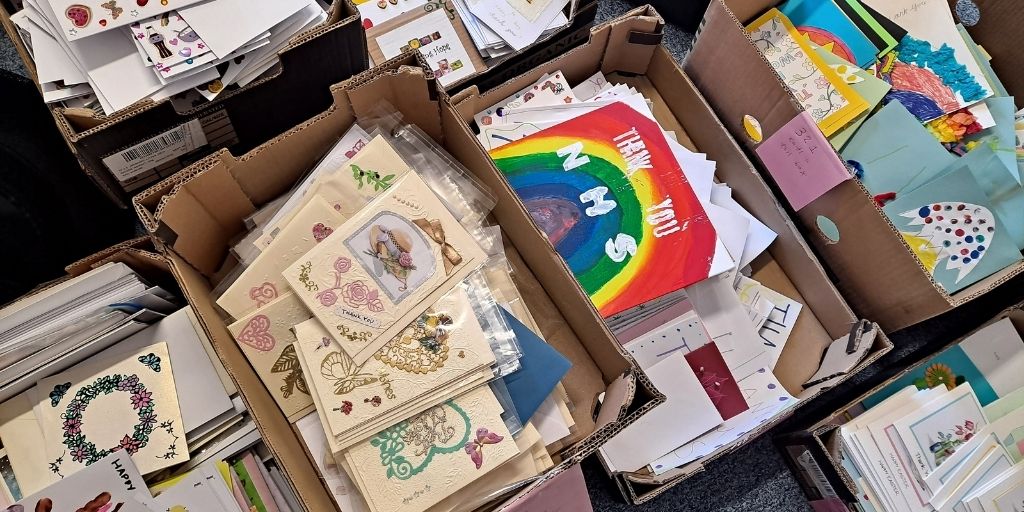 Thousands of thank you cards have been delivered for NHS staff in Cumbria thanks to the thoughtfulness of one man.
Cameron Stewart from Penrith wanted to do something to say thank you to the NHS in Cumbria and decided to start a campaign to get thank you cards for staff.
Thanks to the help and support of a number of schools and businesses in the county, the 21 year old has now delivered around 3000 cards to the chief nurse at North Cumbria Integrated Care NHS Foundation Trust.
Anna Stabler, chief nurse said: "These cards are incredible and we want to say thank you in return for everyone who has sent one or made one for us. Thanks especially to those schools who supported Cameron to do this and to all those school children who have taken the time for us.
"For Cameron to do this shows extraordinary thoughtfulness and we are incredibly touched by the way he has mobilised the community in this way. Throughout the pandemic we have been incredibly grateful for the public's support and kindness to our staff. It has made a real difference to moral across our services."
Cameron said: "I'm really grateful to our NHS I think they do an amazing job, I have had excellent care at Carlisle and Penrith in the past in the past and I wanted to give something back.
I thought it would be a nice idea to start a community campaign called the NHS Cards Campaign. I have been really pleased with the response. A number of schools and colleges have supported me and I'm so happy that especially primary and nursery schools were able to use this as a crafts and learning experience.
I am also very grateful to those businesses that have helped coordinated the collections of the cards. The response has been amazing and I truly hope that every member of staff has the chance of receiving one of these cards. I'm proud at the kindness across the communities that has been given."
Anna added: "We will now be sorting through the cards and sharing them out across all our teams in the community and at the Cumberland Infirmary and West Cumberland Hospital. It may take a little while to get them distributed but we will be sharing pictures of our staff receiving the cards on our social media channels."