0
9th November 2022 10:00 am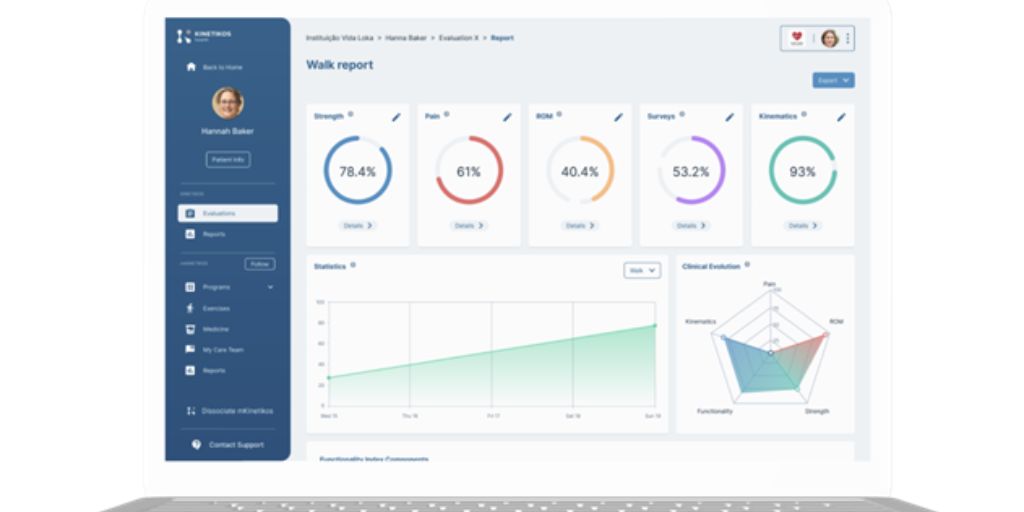 Award-winning new digital technology, with UK operations in Sheffield was exhibited at PDNSA Conference (Parkinson's Disease Nurse Specialist Association) between the 11-12th Oct, which brought together nurses nationally.
The Kinetikos System (DTAC ready for NHS use), enables healthcare providers like Parkinson's nurses to better monitor and manage their patients, enabling patients to receive support and treatment remotely using mKinetikos smartphone app. PD nurses stated that they don't have enough time for appropriate care and nursing.
Chris Gee, UK support lead at Kinetikos Health, said:
"We were very thrilled about bringing our solution to the PDNSA event to show how the solution is easing the burden on nurses' time and allowing them to manage and prioritize their patients more effectively." At another event with the Neurology Academy in June, Sue Thomas, healthcare consultant of the Neurology Academy said the following:
"This was a brilliant opportunity to present the benefits of the digital app to the range of people and organizations involved in Parkinson's management across South Yorkshire and Bassetlaw ICS. This includes those living with the condition, as well as consultants, specialist nurses, commissioners, providers, AHSN, and academics from the Universities of Sheffield and Hallam. It was agreed digital technology could improve patient outcomes as well as increasing service capacity and reducing costs."
Kinetikos Platform and Benefits for HCP
Through the platform, nurses can see real time monitoring data, modify prescriptions, communicate with patients and send out tests and scores for the patients to complete.
Developed with Parkinson's nurses and allied healthcare professionals in mind, Kinetikos reduces unnecessary appointments, enables risk stratification and prioritized follow up, saving time for both healthcare providers and patients.
Some AWARDS & Achievements
● Kinetikos system has achieved a DTAC certification by ORCHA, an advisory assessment criteria for commissioning Digital Health technologies in the UK. The standard gives staff and patients confidence that our technology meets NHS Standards.
● mKinetikos app has received a high score of 83% mark, which means it is safe for patient use.
● Medical Device Class II
● Publications: Mentioned in 25+ scientific publications (check some here)
Interested? Special invitation for a change
Kinetikos Health is inviting clinics and trusts to join the growing numbers using the digital platform, with the option of a clinical evaluation of the Kinetikos platform.