0
1st September 2021 8:00 am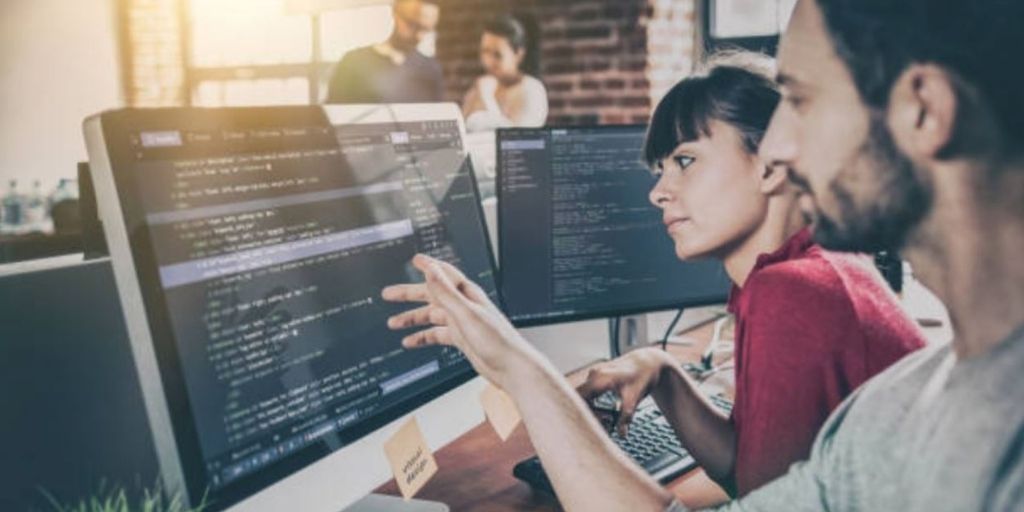 Artificial intelligence (AI) is already well established on the administrative side of healthcare, in tools such as booking systems for arranging appointments. However, the uptake of AI in healthcare for more complex workflows and clinical applications has been slow and cautious. This is largely due to a lack of understanding of the technology itself, as well as an underlying misconception that digital solutions might 'replace' healthcare professionals. There is also no clear guidance for choosing the right tools, regulating the technologies on offer, and getting the best out of the AI opportunities out there. 
The COVID-19 pandemic has rapidly changed this. Global health systems were stretched to their limits and, has since urged healthcare providers to reassess technology that could potentially make workloads manageable, prevent burnout, reinforce standards and improve clinical outcomes. This has catapulted technology ahead several years and brought AI to the forefront. Andy Cachaldora, General Manager for Digital Service North Europe at GE Healthcare, commented: "A big challenge now is to catch up on delayed procedures – screening, diagnosis, treatment and surgery – for those with life-threatening diseases or at risk, and to deal with the backlog created by the pandemic, and avoid future crises. The answer lies in quickly combining best practice and human intelligence with AI that uses data points, analytics and algorithms."
We may only be scratching the surface, but AI has already had an immediate impact in the most advanced clinical areas where there are significant workforce shortages. Claire Bloomfield, former CEO of the National Consortium of Intelligent Medical Imaging (NCIMI), and currently Deputy Director, Value of Data at the Centre for Improving Data Collaboration NHSX, commented: "AI has already provided support for decision making and background assistance, for example, in clinical radiology, where there has been a shortfall of 35-45 % in consultant radiologists.1 AI has reduced their workload and given them freedom to use their expertise for more precious tasks. Adopting AI in the NHS based on market trends will be key to improving patient care, increasing throughput of diagnostics imaging networks and supporting services affected by the pandemic." 
The speed at which AI is exploited in healthcare is dictated by many key factors – including finance and regulations – that are unique to a particular country. Claire continued: "In the US, the FDA has done a great job in benchmarking what should be done for AI regulation, from diversity and ethnicity to producing good quality data and solutions. However, in the European and UK markets, only 36 of the 100 CE marked solutions have used external validation data sets.2 This is a problem because it doesn't give clinicians the confidence that they need to adopt the technology. It's critical that regulators in the policy environment provide the evidence that's actually needed. Post-implementation monitoring is also important, and this is why the NHS is working on quality standards and process models to remove unwarranted variation."
The last year alone has seen start-up funding for healthcare AI reach a record high, and there are now over 400 new companies working in this space. From a clinical perspective, seamlessly incorporating these AI innovations into existing workflows is a challenge. GE Healthcare has developed the Edison™ Ecosystem, which is well positioned to tackle this problem and accelerate AI adoption in mainstream practice like never before. GE's programme creates a fast track that offers these companies an extensive global network with proven deployment mechanism – subject to regulatory market authorisation – and a lifecycle management process that is well supported in over 160 countries. Andy added: "The market is striding ahead so quickly, and the potential problem is a lack of standardisation and quality. Our holistic and integrated ecosystem ensures that this does not happen. The unique initiative serves as a hub, bringing together SMEs with AI capabilities and validation partners within the NHS to develop digital solutions that can meet clinicians' and patients' ongoing needs, and providing a framework to help monitor quality."
The Edison Ecosystem introduces a truly collaborative environment, bringing together stakeholders from five key areas – applications, devices, IT solutions, developer services and healthcare providers – who can collectively use their strengths to revolutionise healthcare where patient-centric services are offered. Karley Yoder, Chief Digital Officer at GE Healthcare, commented: "Our ecosystem is key to reaching maximum potential, right from the time innovators first bring health-tech solutions to the market through to the creation of high volumes of data that drive better quality of care and save precious time. We have also partnered with Intel and NVIDIA, to help drive precision medicine by having a deep AI domain embedded in products."
Claire, who is also an Edison Accelerator Advisory Board Member, explained: "Being creative and collaborating across the ecosystem is critical. We're fortunate to be collaborating with different NHS trusts, industry partners and patient charity groups, as well as the University of Oxford. Our ambition is to bring them together to speed up the adoption of AI. Supporting multi-stakeholder collaboration programmes like the Edison Accelerator is central to the work of the NCIMI. Collaboration ensures that there is enough freedom to innovate and share data, while working across boundaries and different disciplines."
The Edison Ecosystem is already making a difference to healthcare systems around the world, effectively automating tasks in clinical settings ranging from acute triage and critical care to cardiology and radiology, helping to save clinicians a lot of time each day, and helping to increase their productivity. GE's growing portfolio already has over 100 applications, and with the trusted one-stop shop, healthcare providers can purchase tailored market-ready tools – including apps for AI, clinical and imaging specialities – that are precisely tailored to their purpose. Consumers no longer need to exclusively rely on big technology partners to fulfil system requirements in healthcare systems. The adoption of intuitive AI algorithms will help to streamline workflows in a way that cannot be achieved in isolation. This will have a positive impact on patient experience at every stage of the care pathway, while also helping to alleviate clinical strain in the future.
For more information go to: https://www.gehealthcare.co.uk/products/healthcare-digital
References
Data as per Clinical Radiology UK workforce census 2020 report by The Royal College of Radiologists. https://www.rcr.ac.uk/system/files/publication/field_publication_files/clinical-radiology-uk-workforce-census-2020-report.pdf
van Leeuwen, K.G., Schalekamp, S., Rutten, M.J.C.M. et al.Artificial intelligence in radiology: 100 commercially available products and their scientific evidence. Eur Radiol 31, 3797–3804 (2021). https://doi.org/10.1007/s00330-021-07892-z