0
20th December 2022 8:00 am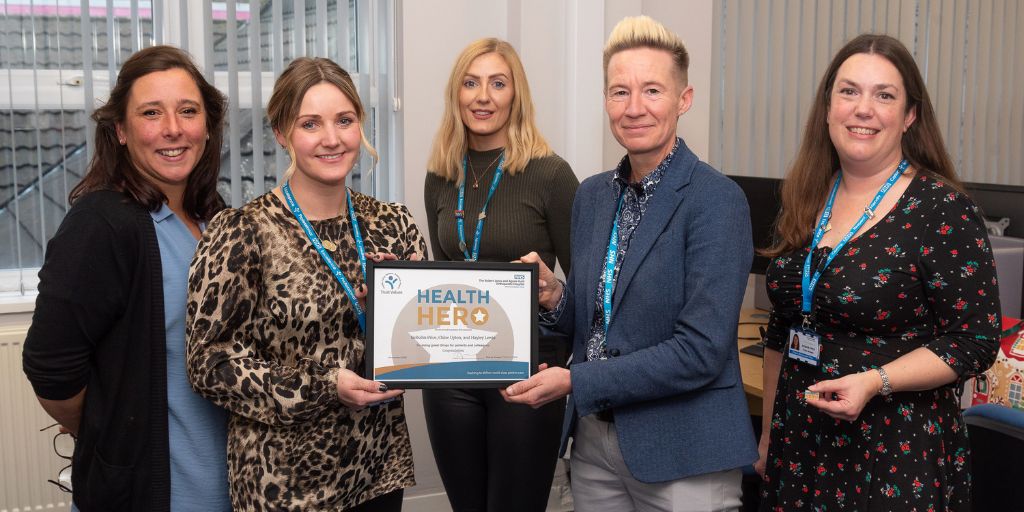 Three members of staff at The Robert Jones and Agnes Hunt Orthopaedic Hospital have been named as Health Heroes – for their outstanding contribution towards the new Headley Court Veterans' Orthopaedic Centre.  
Siobahn Price, Chloe Upton, and Hayley Lewis from the hospital's Project Management Office (PMO) spent 18 months working on the veterans' centre project. They had a large task to develop and deliver, whilst adhering to tight deadlines, and working closely with multiple teams in the process.   
Their efforts were so appreciated, particularly by Sally Davies, PMO Lead, that she nominated them for the hospital's monthly Health Hero Award.  
The centre – built at a cost of more than £6 million – represents the first facility of its kind in the country, offering bespoke care to veterans and serving members of the Armed Forces.  
Sally said: "The project team have worked so hard and put in so much effort to get the veterans centre ready for the soft launch that took place on 11 November.   
"This event seemed to be a huge success with lots of people in attendance. The last few weeks has been non-stop for them; chasing contractors, suppliers, moving furniture, equipment, and checking many lists.  
"The end result has absolutely been worth it. The dedication and commitment that Siobahn, Chloe, and Hayley have shown to this project along with many other members of the Trust has been inspiring, and as their manager I am so very thankful and proud of them."   
Siobahn said: "I am delighted to have won December's Health Hero Award alongside Hayley and Chloe. This project has been a true testament to teamwork across the Trust and we couldn't have done it without the support of everyone involved."  
Hayley added: "I've thoroughly enjoyed working on the project and seeing it move from the fundraising appeal into the concept and design, moving into the construction phase, before being mobilised and operational for our patients."  
They all commented: "We must say a special thanks to the Estates and Facilities Team – we couldn't have done it without them, and their support has been invaluable. Also, a big thanks to Sally for nominating us."  
The team were presented with their award, consisting of a keepsake certificate, special badge and box of chocolates donated by the League of Friends, by Stacey Keegan, the hospital's Chief Executive.   
Stacey said: "The team have worked incredibly hard to get the centre off the ground. They have shown incredible dedication to keep the project going through a difficult time at the Trust during COVID 19.   
"I am very proud of the team. It is great to see the building open, with patients being treated in it.  
"It is a first of its kind in the UK and has the potential to be transformative for the provision of veterans' healthcare. 
Pictured – Sally Davies, Project Management Lead; Hayley Lewis, Project Management Lead; Chloe Upton, Project Support Officer; Stacey Keegan, Chief Executive; and,
Siobahn Price, Project Manager