0
20th December 2022 11:11 am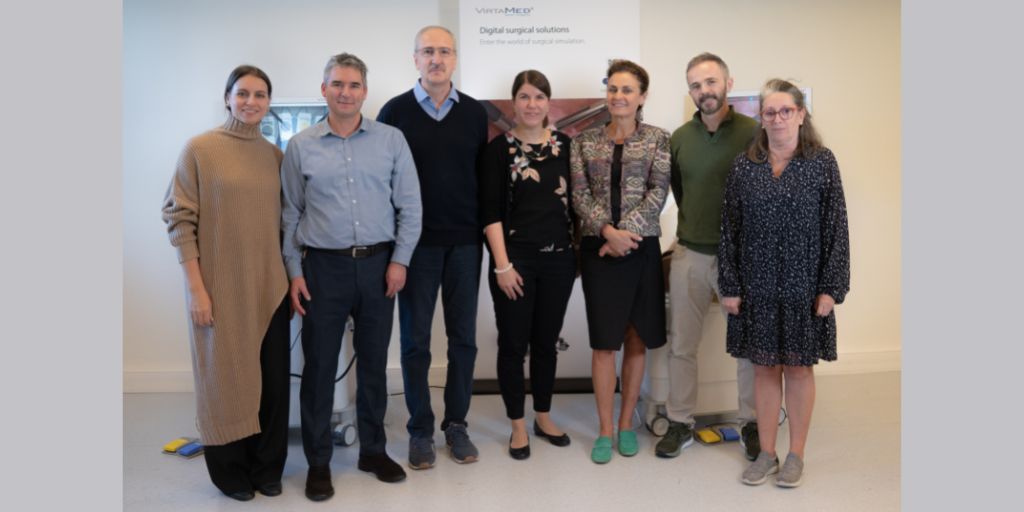 CICE recently opened a new simulation training room with VirtaMed surgical gynecology simulators to advance their surgical training program
The CICE (International Center for Endoscopic Surgery) in Clermont-Ferrand, France, an internationally renowned endoscopic training center and the first in Europe to implement the European certification (GESEA), has inaugurated a training room using VirtaMed LaparoS™ Gynecological Laparoscopy and GynoS™ Hysteroscopy simulators.
CICE and VirtaMed will partner to integrate the VirtaMed mixed-reality simulators into the CICE training program, developing a comprehensive training approach with the goal to include more advanced and measurable surgical cases to improve the quality of training and the skills transfer to the operating room.
The VR-enabled simulators allow surgeons to practice key surgical skills such as camera navigation, fluid management, safe exposure and resection of anatomical structures as well as handling of surgical complications. All this in a highly realistic, objective and stress-free training environment.
"We are very excited to collaborate with VirtaMed on the development of an advanced surgical training program for gynecology. We chose the VirtaMed simulators because they offer a training environment that is very close to what we experience in the operating room and at the same time it offers objective performance evaluation criteria." said Professor Revaz Botchorishvili, Director of CICE.
"Our team is looking forward to working with CICE. VirtaMed's simulators are designed with the premise of teaching manual skills based on state-of-the-art learning psychology  findings in a highly realistic environment. The collaboration goes well in hand with our efforts towards standardized and proficiency based training not only for novices but also for more advanced residents." explains Dr. Martina Vitz, Senior Vice-President Training and Education at VirtaMed.
About VirtaMed
VirtaMed is the world leader in medical training using mixed reality simulators for minimally invasive diagnostic and therapeutic interventions in general surgery, OB/GYN, orthopedics, and urology. Combining virtual reality graphics with original instruments and anatomic models for realistic tactile feedback, VirtaMed partners with medical societies, such as the European Society for Gynecological Endoscopy (ESGE), and medical device companies.
VirtaMed's simulation platform offers unique features:
Compatibility with all VirtaMed training specialities
Possibility to switch between different modules in less than 1 minute
Reliability and robustness of Swiss engineering
VirtaMed's vision is to improve the quality of medical care with state-of- the-art, virtual reality based medical training and education. For more information, visit www.virtamed.com