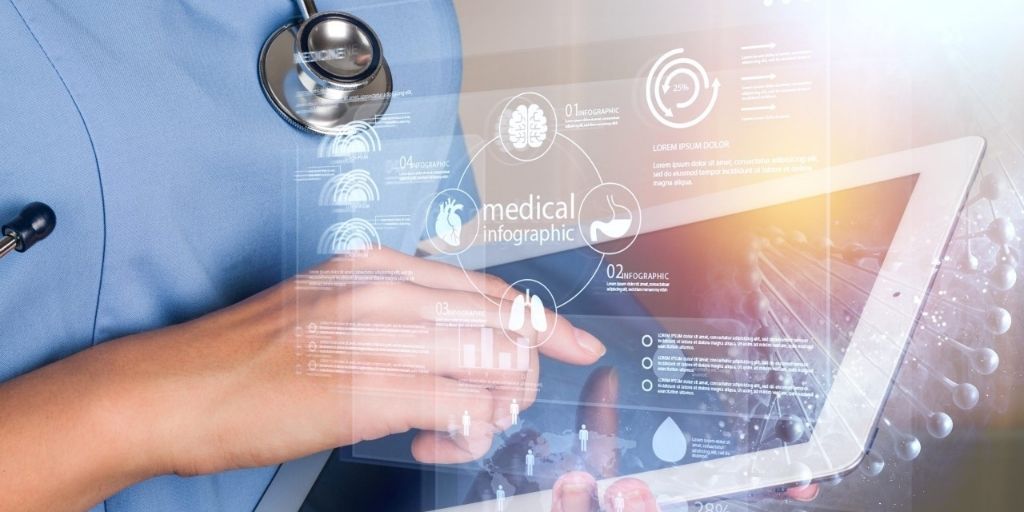 Accelerating the clinical trial process with new partnership between AIMES and Enovacom
Global interoperability leader and cloud-based data specialist combine to accelerate research and service innovation using real-time data from multiple health IT systems
February 2022: Clinical researchers and health system designers can now use a variety of real-time datasets to inform clinical and service improvements, thanks to a new partnership between interoperability leaders Enovacom and health and life sciences data specialists AIMES.
Through the collaboration, Enovacom technology automatically integrates patient data from multiple hospital and healthcare IT systems into a cloud-based data safe haven, using a trustworthy research environment hosted by AIMES. This virtual data repository saves hundreds of hours of NHS clinical research staff time by using streamlined data flows to make access easier and quicker, and removing the need for manual data sharing.
The partnership will enable AIMES customers for the first time to automate the transfer of real-time data from multiple care settings in their investigations into treatment and disease. It will address the need to accelerate clinical trial processes that can sometimes take many months.
Healthcare organisations and integrated care systems can also use the data processed by the flexible technology for virtual care and population health management – two of the key priorities that have been set out in the latest NHS Operational Guidance.
The pressure on hospitals could be reduced as patient-facing application providers can also access and update the data to support remote patient care. AIMES utilises a secure connection to the Health and Social Care Network, which helps to facilitate telehealth services.
And as the data is cloud-based, it can help reduce the costs of data migration. Such costs can be high when hospitals and healthcare organisations implement new systems such as electronic patient records.
"Easier access to real-time patient data has tremendous potential for both innovation and integration," says Glenn Roberts, Business Development Director of AIMES. "Our partnership will drive a more dynamic approach to healthcare by slashing the time it takes to get data from bench to bedside and vice versa. Our flexible cloud-based approach, and Enovacom's data sharing expertise, unlocks whole new possibilities for use of data in health and care."
Widespread market interest with multiple projects underwayOne major London teaching hospital is using the combined technology to support more dynamic patient research, and to underpin its plans for remote patient care. Another AIMES' customer is looking to bring together disparate local datasets in a research environment that can inform chronic disease research activity on a national scale.
An HDR UK-funded study is exploring how this Enovacom-powered 'integration as a service' approach can combine genetic data with imaging, pathology and other test results from across primary and secondary care to provide a 360-degree view of a patient's needs and pathway.
"AIMES has deep insight and experience into streamlining patient data flows to support research and improvement in health and life sciences," said Mark Smith, Enovacom's UK Business Development Director. "By using our technology to bring holistic real-time patient data into the cloud, this partnership brings immediate benefits around data access and management, and long-term benefits in predictive analytics, artificial intelligence and automation."
The move represents an expansion into the life sciences sector for global interoperability leader Enovacom, and builds on its UK presence within the acute and mental health sectors. For AIMES, this provides its hundreds of NHS and healthcare customers with access to a wider range of patient data and integration tools, using a flexible monthly payment model that avoids the large and escalating costs associated with some cloud providers.
The partners are working with their customers to further identify how the collaboration can support more integrated models of data-driven health and care and help them achieve the ambitions of the NHS England Long Term Plan.